Award-winning practice 31/44 Architects designed the Dusky Parakeet – a minimalist, 60-ft-long canal boat at London's St Katherine's Dock.
The wide beam houseboat is brand new and has been outfitted bespoke by the studio, with Douglas fir flooring and tulipwood cladding. Upholstery and furniture are completely custom while the handmade kitchen is made from recycled materials (the worktops were yoghurt pots in a former life.)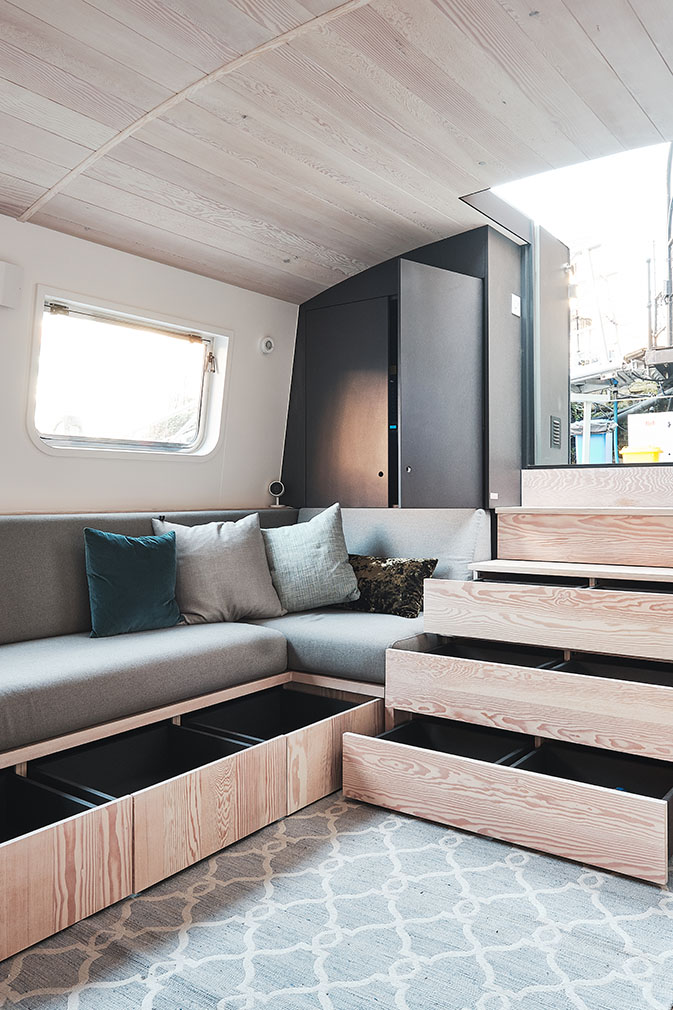 The Dusky Parakeet is now on the market via Aucoot for £290,000, though its new owner will have to negotiate mooring fees separately.
It's powered by a brand new Canaline diesel engine and can be run 100% off-grid thanks to a 500-litre water storage tank, solar panels and a fully insulated hull.
Read next: Kodasema rethinks the life aquatic with floating tiny home