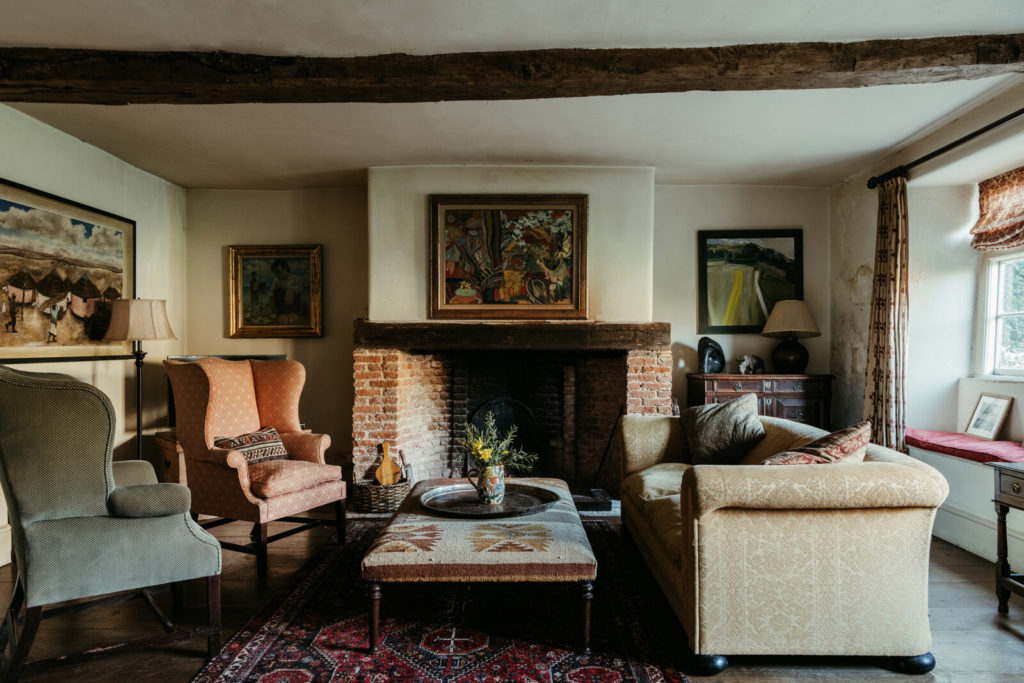 The Grade-II listed Hunston Manor in Chichester, West Sussex, is the inaugural listing for new real estate agency Inigo, launched by the founders of The Modern House. And the historic home is a visual treat that celebrates country living and craftmanship.
Hunston Manor estate once belonged to the Earl of Arundel, who served at court through the reigns of Henry VIII and all of his children, though the current Restoration-era mansion was built in the 1680s.
The country house sits on three acres of gardens and is surrounded by a single moat (though initially, there would have been two). Its rooms are likewise a treasure trove of history whose layers have been peeled back by the current owners, who acquired the property in the 1990s when it was pretty much derelict.
Using a mix of traditional and modern building techniques, they have restored the seven-bedroom home in keeping with its grand country heritage. A deep, brick Inglenook fireplace is just one of many fireplaces across the house, while timber beams have been exposed and wood panelling restored. Oak floors, an oil-fired Aga, stone floors and soft neutral shades further create a cosy atmosphere.
Inigo has listed Hunston Manor House for £3m, and it comes with a mix of formal gardens and a medieval-inspired orchard of quince, apple, pears and mulberry trees. An outdoor swimming pool and pool house (complete with yoga studio) are further off.
Outbuildings from the house's previous life as a homestead are currently used as a mix of studio and workshops and storage, though they could be reinstated as stables, says Inigo.