Sitting in the middle of an olive grove, this Moroccan riad close to Marrakech combines traditional architecture with contemporary design.
Belgian architect Quentin Wilbaux is best known for his work restoring the Medina's historic riads but at Villa Agaves, he's crafted a courtyard home that pays homage to rationalism via its clean lines and geometric forms.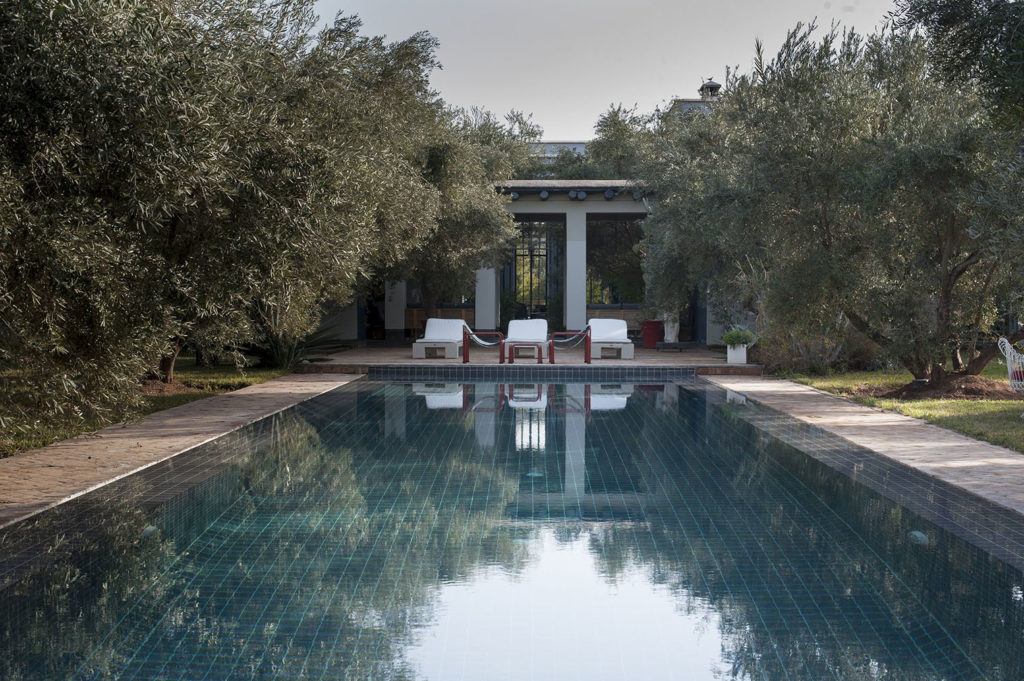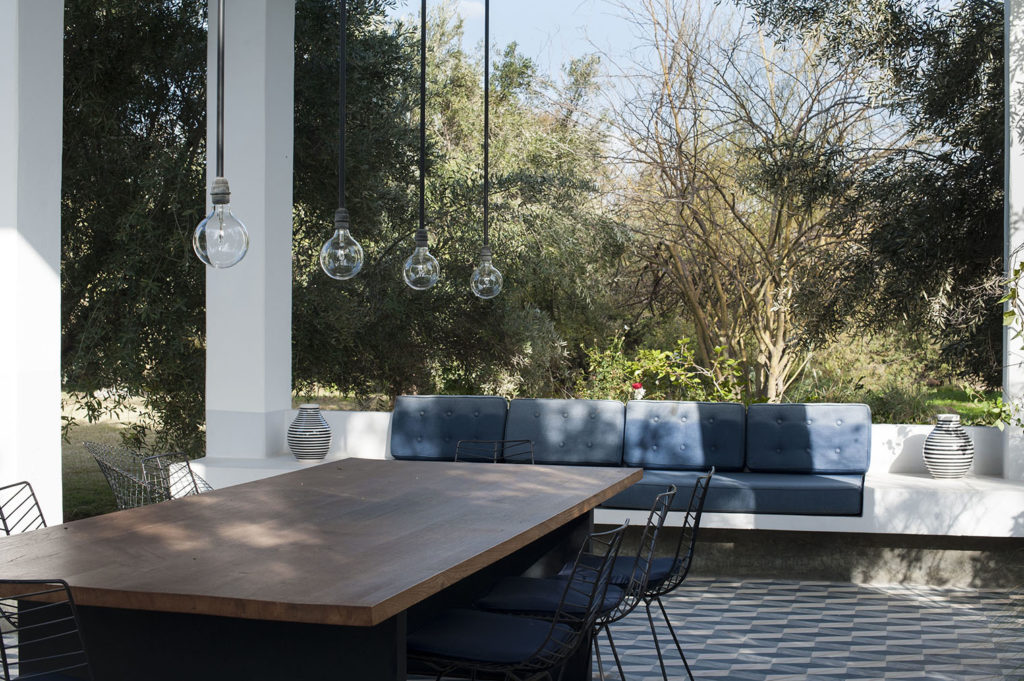 The four-bedroom Moroccan holiday home – available to rent via Le Collectionist from €940 per night – is set around a central tropical courtyard planted with palm trees and plants. Rooms feature tall, slender glass windows and doors, which frame views through the property to its gardens and swimming pool.
Villa Agaves' brightly coloured interiors are the work of designer Corinne Bensimon, who's channelled a bold Modernist palette inspired by Charlotte Perriand and Le Corbusier. The living room has a moody, muted colour palette with some pops of colour while the bedrooms are bright, with raftered ceilings.
Mondrian-like colour blocks have been used in the bathroom, while references to the clean lines of Le Corb's designs can be found across the villa. Other perks include a rooftop terrace and steam room.
Villa Agaves unfurls across 600 sq, and has views of the Atlas Mountains in the distance. It's also a short drive east from nearby Marrakech.
Read next: Stay in a rural Moroccan retreat designed by Studio KO