Casa de la Marquesa had many roles over the last 300 years: stately home, health clinic, youth hostel and most recently, rebirth as a wellness retreat, wrapped in 20-hectares of pristine countryside outside Barcelona. Now the rural hideaway is seeking a new owner to develop it as a commercial opportunity – or a dynastic family home.
The estate is located in the Osona region of Spain and comprises the old 17th-century manor and the former health clinic. They are connected via two galleries and are arranged over four floors with a mix of private quarters and office spaces, meeting and dining rooms, receptions and 10 bedrooms.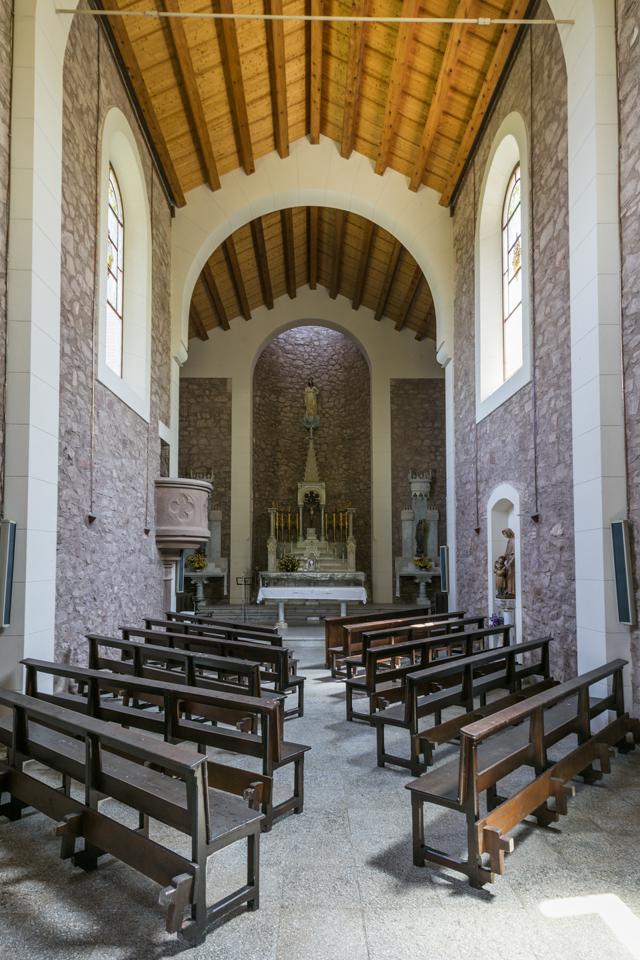 Interiors are unabashedly grand, featuring jaw-dropping stone fireplaces, traditionally blown stained-glass windows, mouldings and red stone doorjambs and lintels.  The grand hallway features a carved stone staircase, and an inscribed arch from 1635, while the roof features defensive turrets, which nod to its construction during a chaotic period of history.
But as handsome as Casa de la Marquesa is, it's more than rivalled by its sprawling grounds, which boast rugged mountain backdrops, lush laws, mature trees and landscaped gardens around the main house. Several auxiliary buildings dot the 20 hectare estate, including a groundsman's cottage, storage hut and a chapel, that could undergo further adaptive reuse.
The Spanish estate  is for sale via The Singular Space for €3.95m and sits on the edge of the Montseny National Park (UNESCO Biosphere Reserve), about 45 minutes drive outside Barcelona. It comes with planning permission for use as a private home, wellness hotel, restaurant, arts centre or a mix of these things.