Off White founder and Louis Vuitton creative director Virgil Abloh has revealed his latest nightclub collaboration with designer Ben Kelly at Paris' Théâtre du Châtelet – named in honour of legendary performer Josephine Baker.
Josephine unravels over two floors of the recently restored venue and is packed with Kelly's signature stripes and Abloh's brilliant pops of colour. The stage and DJ booth, set with black and white poles, channel Ben Kelly's iconic Manchester haunt, The Hacienda, while slanted doorways and neon lights recall the duo's 2017 collaboration – ephemeral nightclub 'The Ruin'. The project pieced together fragments of abandoned nightclubs, iconic discos and cut-ups of dance music history inside 180 The Strand in London.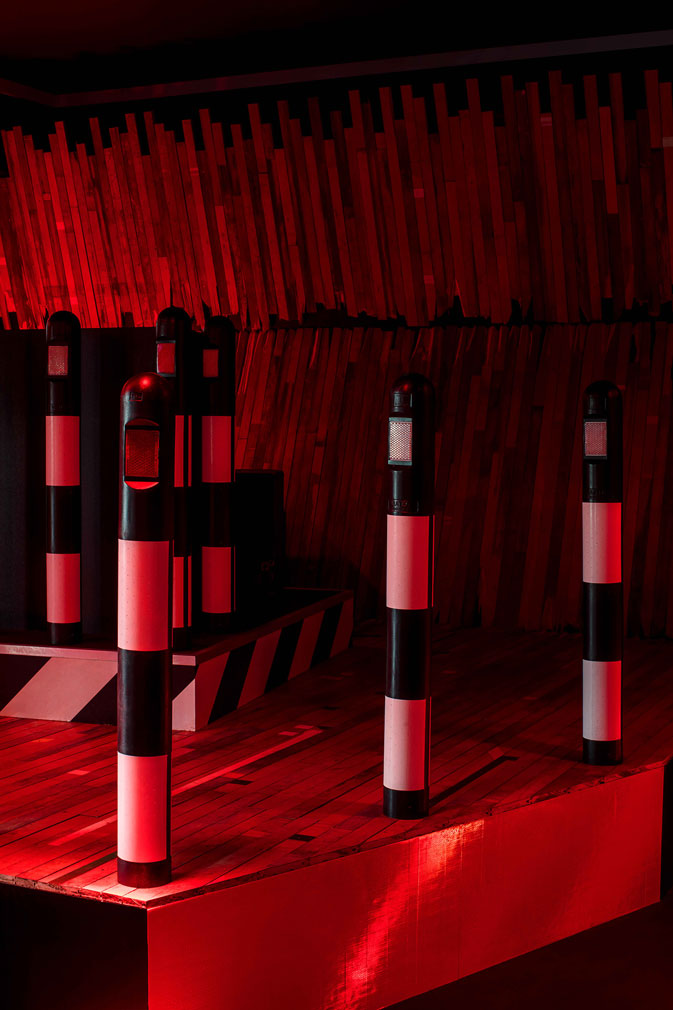 Josephine's interiors are similarly inspired by the cult rave scenes of the 80s and early 90s, and Hacienda's iconic black and yellow barrier tape is present, alongside Abloh's signature Off White colour palette.
Created by Arnaud Frisch – the brain behind Silencio Paris – and Ruth MacKenzie, co-director of the Théâtre du Châtelet, Josephine aims to rethink the experience of the classic nightclub, with a mixed video, music and art performance schedule. It has a secret screening room and cocktail bar inside the revamped Grand Foyer, which juxtaposes the historic interiors of the theatre building with the new intervention. There's also a terrace overlooking the Saint-Jacques Tower and the Notre-Dame Cathedral.
It opens Thursdays, Fridays and Saturdays from 11 pm-6 am.
JOSÉPHINE, 1 Place du Châtelet, Paris 1ers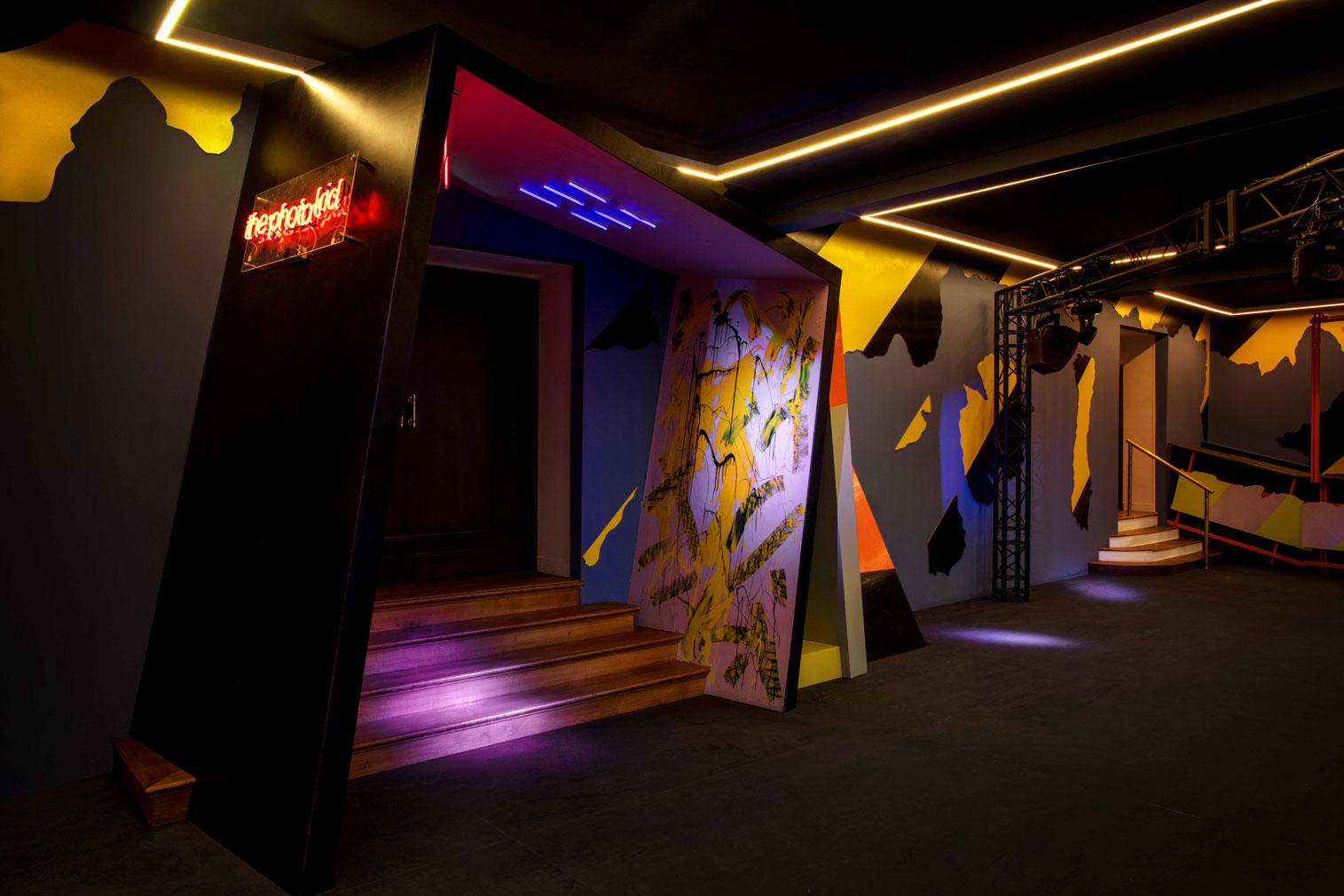 Read next: 9 fashion designers inspired by architecture