Publisher Freja Settergren yearns for the buzz of bars. Conversing with fellow artists in open spaces is where she finds the most inspiration for her online publication Garçon Paper, which she launched during the pandemic when many creatives were forced into hibernation.
Garçon Paper is an editorial platform and space for creatives to candidly discuss sex, love, fashion, pop culture and even politics. But with Paris in lockdown number three, Freja's found a way to manage her team without having to leave her home.
'I've always been fascinated by print and graphic design,' says the Paris-based Swedish creative, who's grown an impressive Instagram following by using her grid as an editorial platform. 'But without any real experience, a physical magazine scared me a lot, so something online seemed a lot more doable.'
More doable – but not without its own challenges.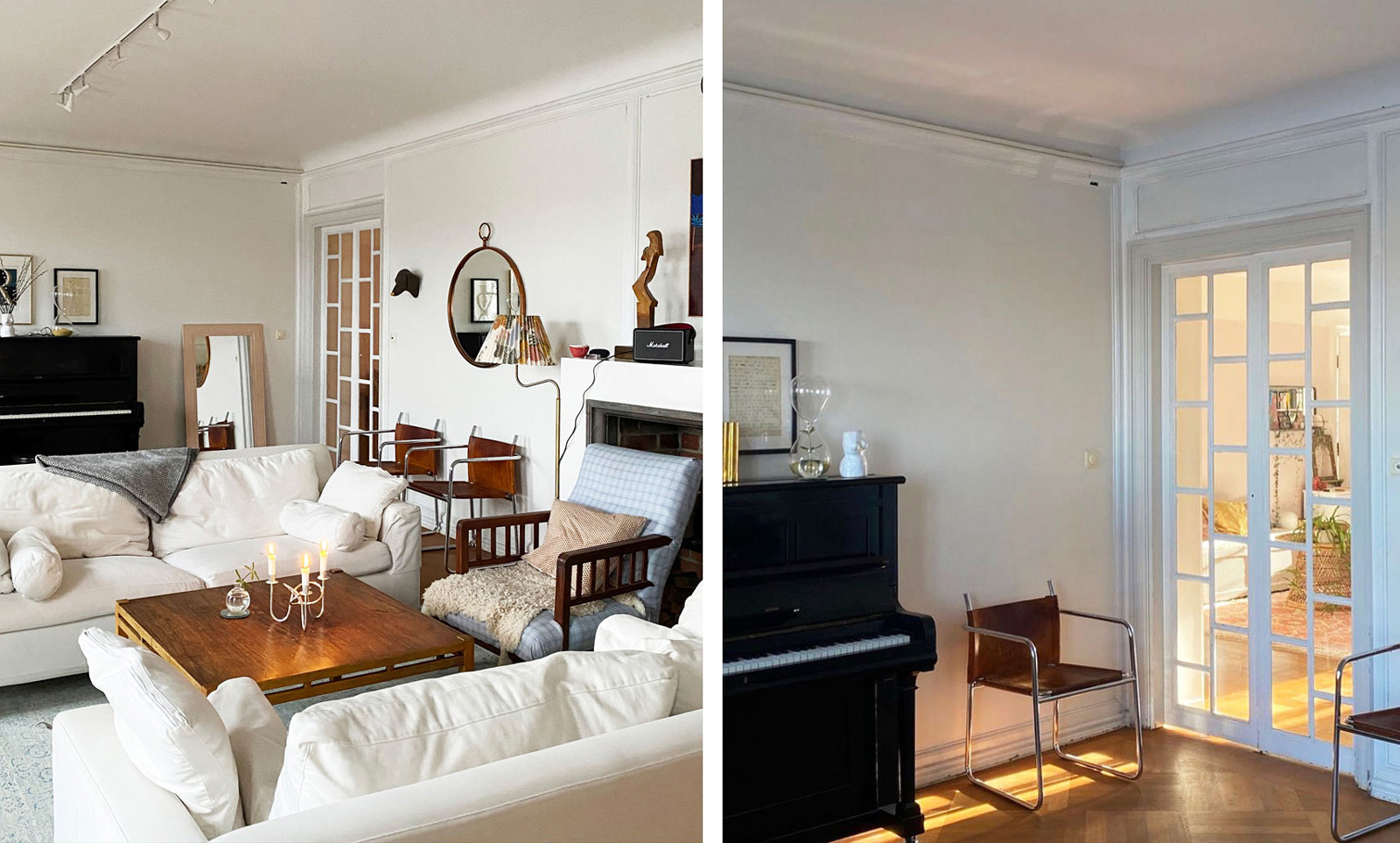 'Initially, the pandemic proved helpful for us, as it gave me time to work on the launch of Garçon Paper, but organising photoshoots grew difficult. So I did most of them back in Stockholm during the festive season, where restrictions were lighter.'
Freja moved to Paris three years ago for study, but like many, she decided to spend a lockdown with her family in Sweden.
'My parent's condo in Stockholm – built in the 1930s – was constructed by Ragnar Östberg; the same architect that designed the City hall. The bathroom and dining room are marked as culturally important, so it's illegal to do any major renovations. But my parents interior design choices are so timeless that they've had the same decoration and furniture since I was born.'
It's a lesson she uses in her own home – a 25 sqm rental apartment that belonged to a fashion model and muse of Jean Paul Gaultier.
'It's a classic Parisian building, Haussmann style but slightly more decorative. It's small but made roomy by the sunny balconies, which I take full advantage of in the summer.'
Most millennials dream of having their own space, and fortunately for Freja living alone meant she has the creative freedom to experiment with hers.
'I've integrated a Scandinavian touch – courtesy of my mum's homemade ceramics – and styled around my grandmother's timeless home in Sweden; with cream, green and yellow hues. The chairs and bedside tables I found abandoned on the streets of Paris, but I also get decor and furniture from Svensk Tenn Swedish boutique.'
Despite loving eccentric sofas and sui generis pieces, Freja's home has little room for anything other than her candle holder collection. But she's content that Garçon Paper offers plenty of space to explore her aesthetic desires in the digital realm.