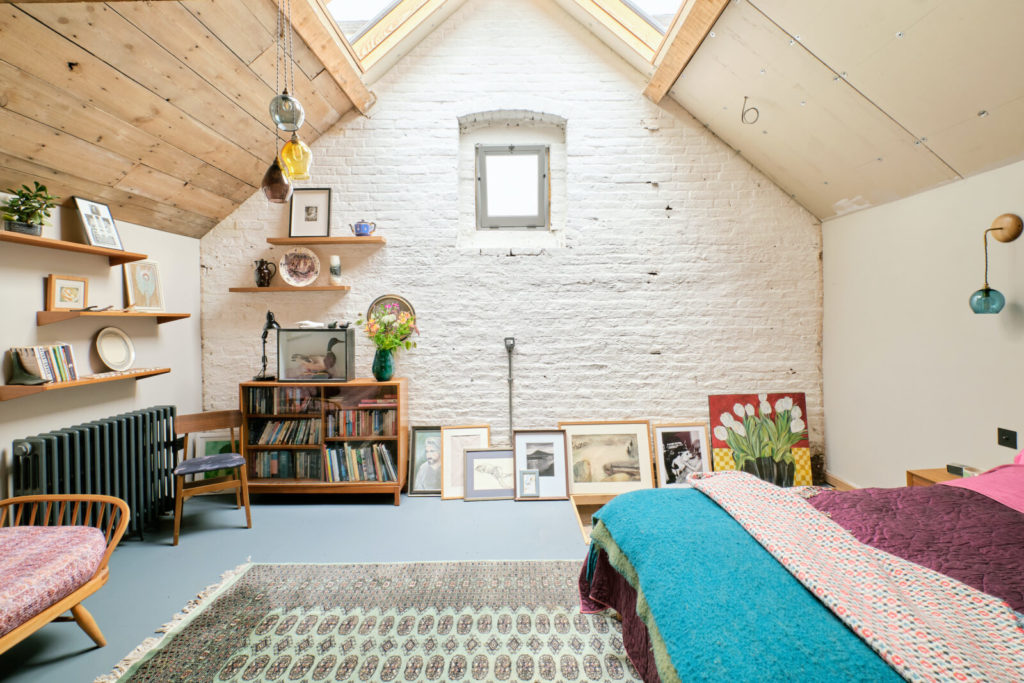 Industrial heritage meets natural beauty at this converted malthouse on the edge of the Peak District in Derbyshire, England.
The red-brick building is located at the heart of market town Wirksworth, next to the national park, famous for its limestone valleys and stark moors. Half residential, half commercial, the 4,300 sq ft Victorian building is for sale via The Modern House for £795,000 and is packed with period features.
A loft living space occupies the first-floor space beneath rugged hewn roof trusses and roof lights. Patinated brickwork and raddled timber floors are exposed across the open-plan area arranged around a wood-burning stove and stone lintel and hearth.
Glass and metal partitions maintain sight-lines through the length of the light-drenched Derbyshire property, with the dining room and kitchen at one end – fitted with repurposed wooden cabinets and cupboards and aged worktops – and two bedrooms bookending the other.
Below is the workshop, which can be accessed via the shared gunnel (aka alleyway) outside or via a staircase directly from the third bedroom.
Along with the three-bedroom apartment and the ground-floor workshop, the building also houses an independent cafe/bar and cinema on its raised ground floor, to be sold as a going concern.
Tour the masterfully crafted space above.