Located in the heart of a protected forest, this home takes advantage of its sweeping views via huge windows and vast rooftop decks.
Listed for $1.4m with William Pitt Sotheby's International Realty, the 26-acre Massachusetts property has two bedrooms and a separate guest house and a large barn ripe for conversion into an office or studio.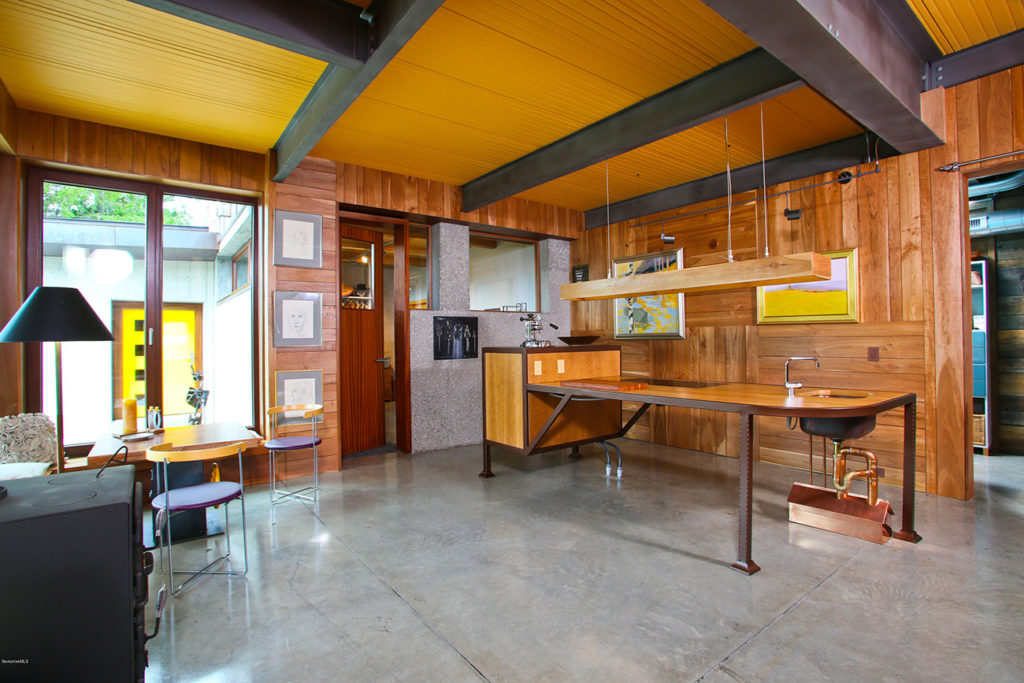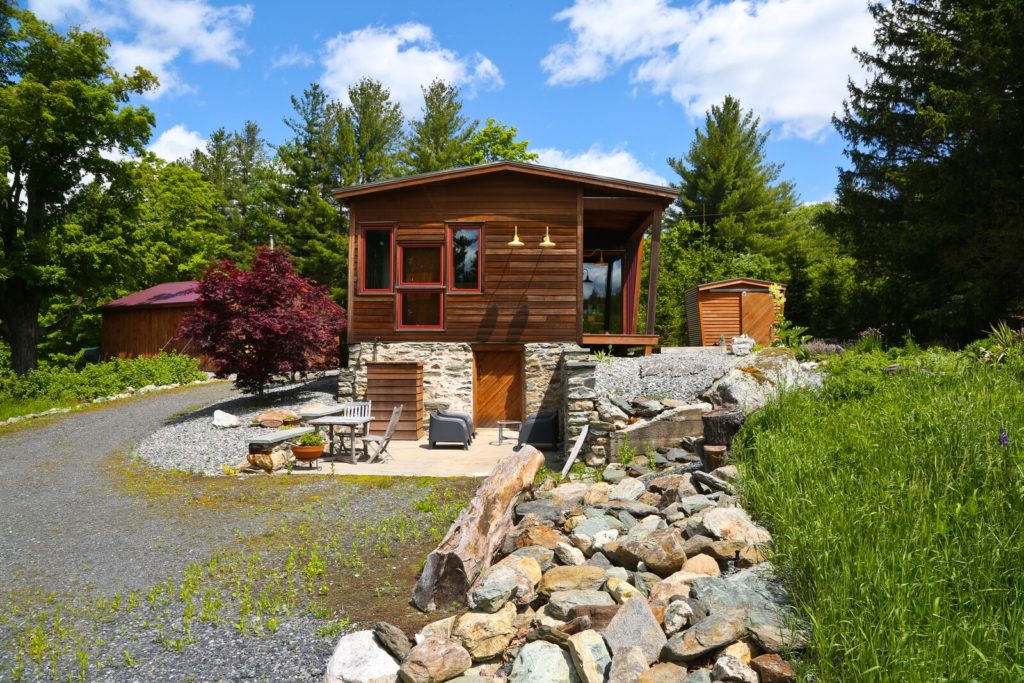 The compound is located in Florida, which is part of the Mohawk Trail State Forest – an area spanning over 7,000 acres of mountain ridges, gorges and trees, home to deer, bobcats and black bears.
It's aesthetically described as 'Euro-industrial' by the agent, and the concrete, steel and glass home has a semi-industrial exterior with hardwood-lined interiors, salvaged by the owners from trees felled during a storm. Other built-in features are also made from wood, including shelving in the library and kitchen fittings. A naturally cooled wine cellar is located beneath the kitchen, and an outdoor dining space is off one side of the room.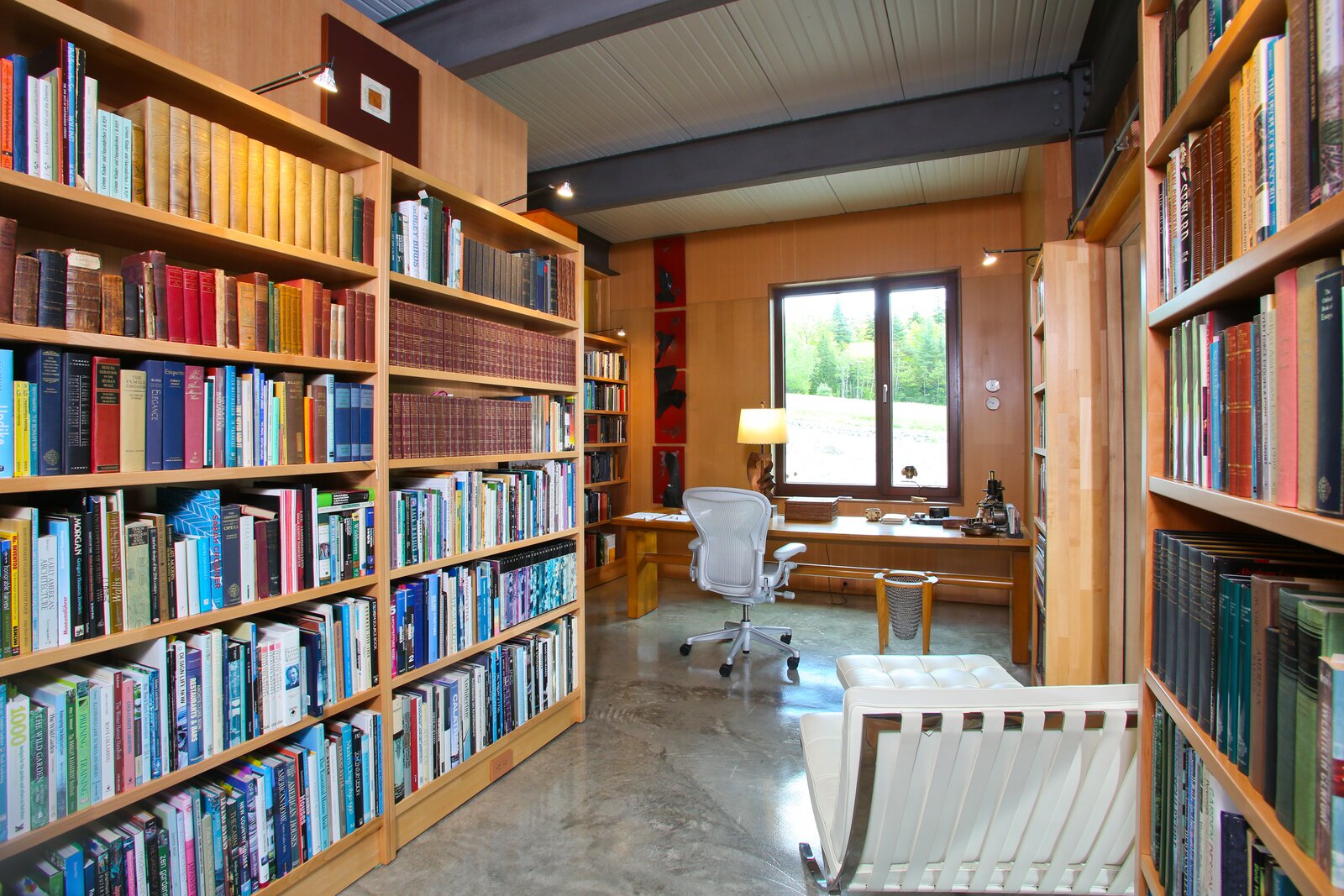 Huge outdoor decks are one of the house's main selling points, created by its flat roofs. They're prime spots to take in the views over the nearby pond, the trees beyond and the home's 26 acres of land.