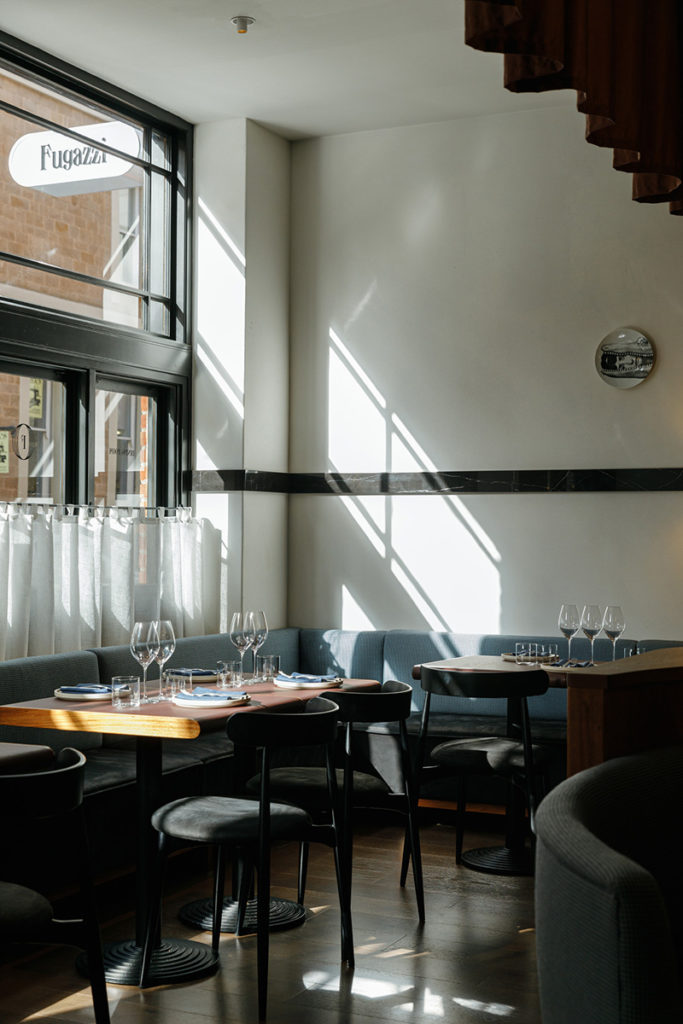 Guests can sink into the soft embrace of velvet and leather seating at this new Adelaide dining spot – which is an eclectic exercise in mixing design influences and layering textures.
With a touch of Memphis, a hint of French bistro and a nod to Italian charm, local designers Studio Gram took a 'more is more' approach to Fugazzi's creating interiors.
Dark wood dining chairs and deep green walls create a moody backdrop, contrasted by geometric details in the carpet – reminiscent of terrazzo flooring – and in the bright red pomo-style cabinets. The bar is separated from the dining room by a marble-lined opening, echoed in Fugazzi's tabletops and counter.
The Adelaide restaurant on Leigh Street serves small plates including oyster, crab, tuna and whipped ricotta, alongside some classic mains ranging from steak and pizza to tagliatelle.
27 Leigh St, Adelaide SA 5000