A rarified piece of David Bowie's legacy has come up for sale: the 39-metre motor yacht he commissioned in 1974.
Deneb Star was built by Italian boatyard Benetti and delivered to Bowie in 1977. The steel and aluminium vessel has since been renamed El Caran and is listed for sale by Giulio Riggio at Fraser's Palma office for €4.85m.
El Caran has undergone several refits, most recently in 2020 when it was repainted and a new teak deck installed. But there are plenty of Bowie's artistic flourishes from its Deneb days, including the surrealist painting hanging over the dining table.
Classic mahogany interiors accommodate six staterooms, including a full-beam master suite on the main deck. Below is a full-beam VIP stateroom and three twin cabins, and further accommodation for seven crew members across five cabins.
Bowie commissioned the yacht at a transitional time in his life and career. The performer famously had aviophobia – a fear of flying brought on by a premonition he had that he would die in a plane crash. From fall 1972 to spring 1977, Bowie didn't fly at all.
But by 1973, Bowie's superstar status in the USA and Japan meant he had to tour in support of his Aladdin Sane album. When the traditional rockstar jetliner was suggested, Bowie replied: 'Can't do it. If it flies, it's death.'
Instead, he made an entire loop of the Earth crossing the Atlantic via the SS Canberra and touring across the USA by bus and train. After the climax of the US Tour in March 1973, Bowie sailed to Japan on the SS Oronsay – a smaller and older P&O ship than the SS Canberra, which they nicknamed 'Old Rancid'.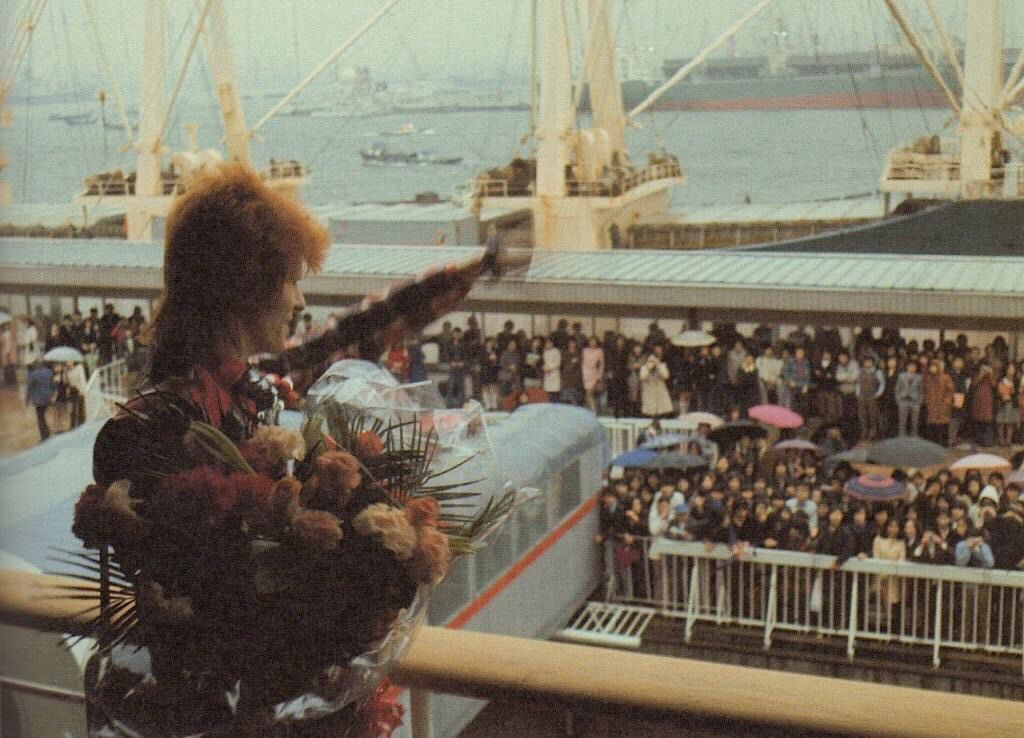 Spider from Mars band member Geoff MacCormack accompanied Bowie on tour and recalled: 'The SS Canberra towered above us like some giant wedding cake and this mode of travel made what was for me a fantasy journey even more surreal. Cruising to New York took about a week. The journey was long and languorous; suffice to say, after a while afternoon tea was an occasion to be looked forward to.'
After Japan, Bowie took a boat to Vladivostok where he boarded the Trans Siberian rail to Moscow, then another train to Paris. He'd travelled the world by land and sea.
By the time his own yacht was delivered in 1977, Bowie had relocated to Berlin to escape the drug addiction he had developed during his Diamond Dogs Tour. He also resumed plane travel, and his era of nostalgic nautical travel was over.