The frozen surface of Switzerland's Lake St Moritz is now home to Damien Hirst's 12-foot-high sculpture 'The Monk', as part of an exhibition of 40 of the artist's pieces.
Entitled Mental Escapology, the show is Damien Hirst's first public exhibition in the country and sees some of his larger pieces surrounded by the snowy Swiss landscape. His 'Temple' anatomical sculpture has been installed by the side of Lake St Moritz, as has his 'Two Figures With a Drum' – originally shown as part of the artist's 2017 show of pieces rescued from a fictional shipwreck.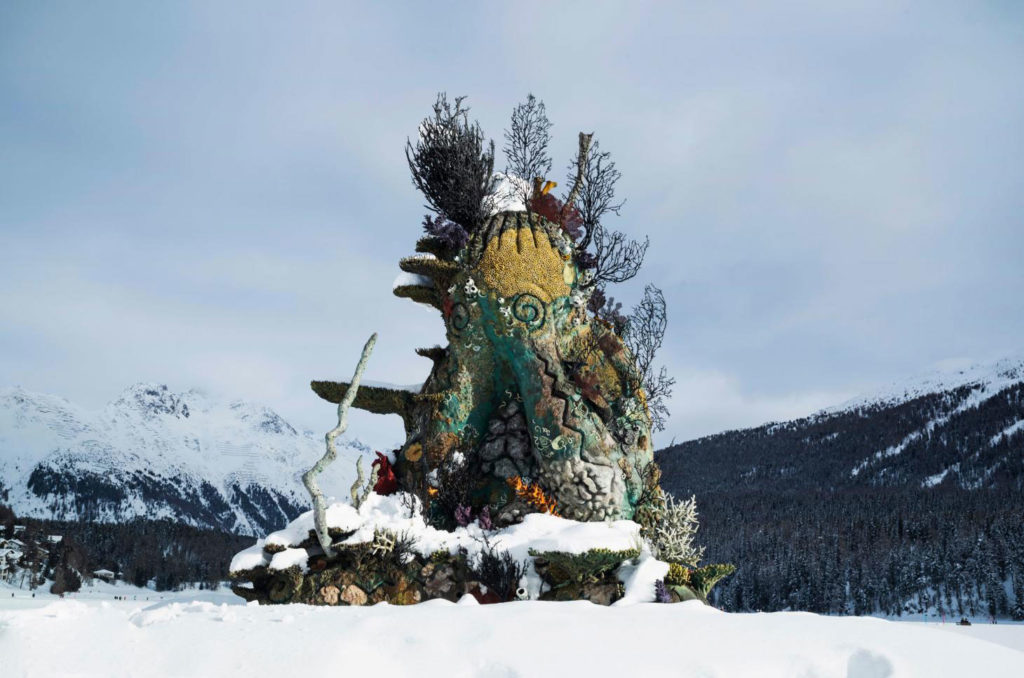 Some of the larger sculptures proved challenging to transport, with his 'Temple' lifted onto a pontoon by helicopter. Hirst's more 'manageable' artworks – including his spot paintings and 'Kaleidoscope' pieces – are hosted indoors, at St Moritz's Forum Paracelsus.
Damien Hirst: Mental Escapology is on display until 24 March 2021.