As human beings, we pride ourselves on our adaptability, but 2020 tested this to the extreme. When the global lockdown was announced back in March 2020, we took to working from home with gusto, embracing the freelance mentality as employers across the globe announced long-term or permanent work from home protocols.
Fast forward 10 months, and many things have changed, including the onset of 'work from home fatigue'. But what does this mean for the future of coworking spaces?
Meeting new demands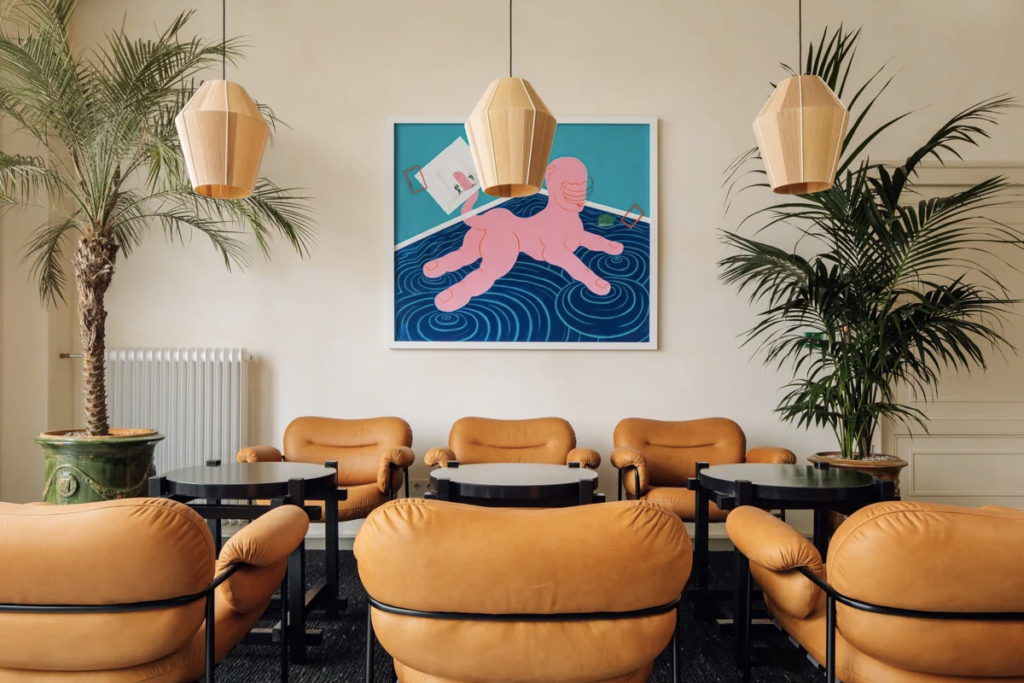 'Coworking is redefining what an office space can be. This is the "new normal"' said Stijn Geeraets of Fosbury & Sons' at the launch of the brand's first Amsterdam coworking space in early 2020. Less than 12 months on, this so-called 'new normal' has taken on a much heavier significance, and coworking has had to adapt to stay relevant in the wake of the pandemic.
Pittsburgh's Beauty Shoppe CEO Matthew Ciccone points to flexibility as the key to coworking's survival.
'As people move toward freelancing and more flexible styles of work, coworking is a significant shift in the way people purchase office space,' he says.
Coworking spaces can lower overheads for some small businesses, startups and freelancers, offering flexible contracts and grade A office amenities without the long-term commitments in an uncertain market. It makes sense then that the pandemic could usher in a redistribution of buildings and office space in the city core.
Providing community
New South London coworking hub Oru provides its inhabitants with an environmentally responsible workspace, whose small size and flexible business model allows for reactivity.
'We view change as an opportunity to grow,' says co-founders Vibushan Thirukumar and Paul Hepworth Nelmes.
'It's why we launched our Bounceback scheme, offering a period of free membership to those who are looking to change career path, or, as has happened, may have become unemployed during the lockdown.'
Thirukumar and Hepworth Nelmes are betting on a new wave of self-employed workers needing spaces like Oru to relaunch their post-pandemic careers, not least because they offer inbuilt business networks, as well as in-house mentorship.
Over in Germany, Factory Berlin is also putting its community first during this time.
'We're all about bringing people together to exchange and learn from one another,' says Director of Community, Hannah Ashford. 'Our community spaces are designed to maximise these opportunities, and our locations are the hub of our community, a place to experience the events, programs and networking in-person, and somewhere you can encounter the serendipitous connections that fuel inspiration and innovation.'
With physical gatherings restricted, the Berlin-based space has moved its networking and programming online, having built virtual spaces for members to connect and collaborate with mentors and industry insiders. A recent example is Stealth Mode, a mentorship program for female founders and women in tech.
The 'office as a refuge'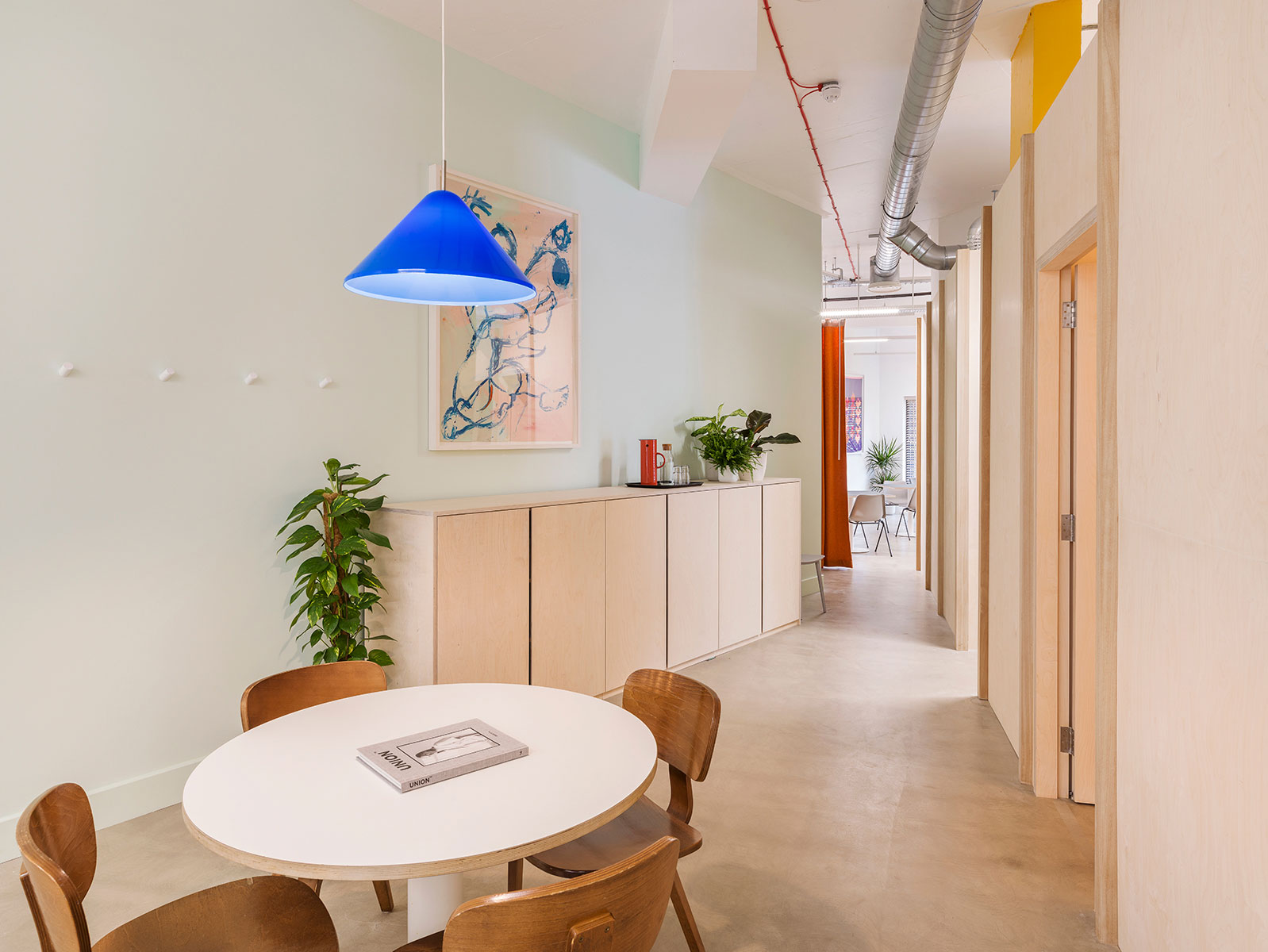 Communal workspaces have acted as a refuge of sorts for those who require stimulation, inspiration, and a few days out of the house but also for those who don't wish to travel on public transport.
The ARC Club in East London's Homerton is one such haven adopting COVID-19 precautions for those in close proximity.
'To operate safely and keep up with the rapid changes in the way we work, coworking spaces must be agile,' states Caro Lundin, the architect and founder of ARC Club. 'ARC's first site only opened in July, but we've already had to convert our meeting rooms into Zoom booths.'
Lundin sees concerns around globalization and health outlasting the pandemic too.
'We'll see less fluff and a lot more substance. The move towards localisation will be met with smaller spaces, plugged into the vacant commercial space available on every street corner. Health is likely to remain a concern, which means uncluttered, flexible design.'
The importance of flexibility is also noted by Jamie Hodari, CEO and co-founder of Industrious, which collaborated with lifestyle brand, Equinox, to launch a coworking space in New York's Hudson Yards in early 2020.
'Moving forward, the office is going to need to be somewhere people want to be,' he says.
The coworking giant has just recently launched its Work From Here by Industrious initiative in partnership with Proper Hospitality, turning some of the brand's sumptuous hotel rooms into private offices for remote workers.
'With remote work continuing for the foreseeable future, there's an urgent need for safe, accessible workspace where and when it's needed,' says Hodari. 'People are craving an escape from working from home, but that doesn't mean they're ready to get back to the traditional open office, prompting this sort of novel option.'
Taking it one step further is the Nova Mobile Office Pod in Cape Town, South Africa, designed by Work & Co co-founder Jolize Pienaar. The fully fitted nomadic pod runs solely on solar-generated electricity. 'The concept for Nova sort of sprouted up from discussing how I love what I do but don't necessarily want to be confined to a physical space,' Pienaar told Dezeen.
And while none of us know what 2021 holds in store, it seems the traditional office may no longer be an option. Moreover, flexibility, mobility and community are essential to the next generation of coworking spaces.