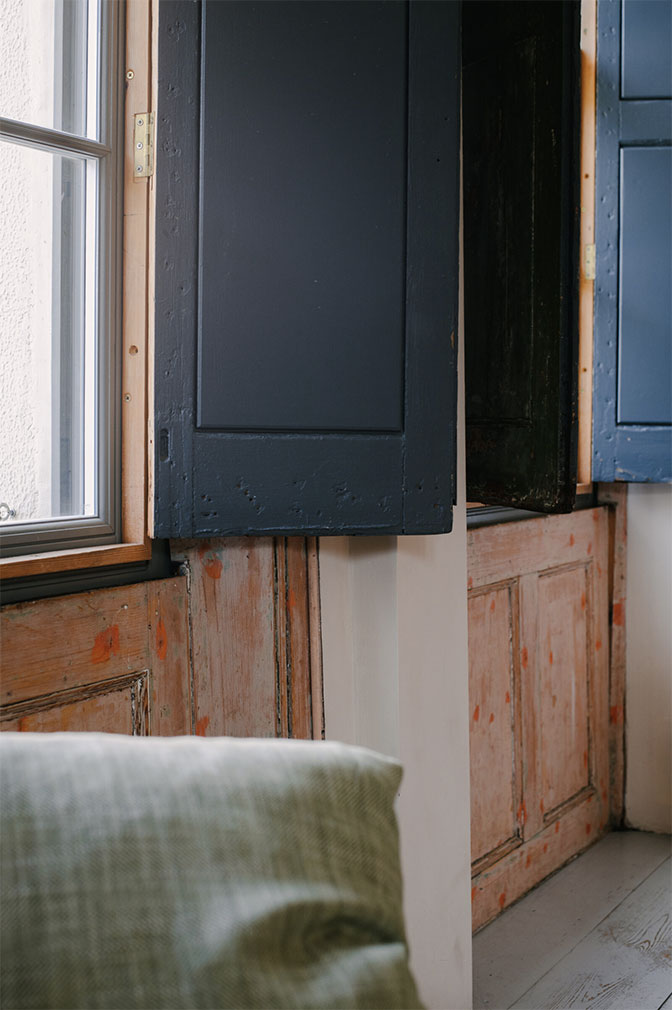 A flat in a Victorian former pub has is for sale in East London – and it's packed with period features on one of the East End's most famous streets.
The two-bedroom London property fills the first floor of the old Crown & Dolphin on historic Cable Street, which dates back to the 1850s. The building is close to Wilton's Music Hall – the oldest surviving such venue in the world – on Cable Street.
Shadwell fringes The City and Canary Wharf, and there's been a pub on the site since at least the late 1790s. A more grizzly footnote is its connection to the Ratcliff Highway murders of December 1811. The murders were attributed to John Williams, who died in mysterious circumstances while in custody and was buried near the pub after being paraded through the streets of Wapping. A gas company carrying out excavations in 1886 unearthed his skeleton and the Dolphin's landlord is said to have claimed Williams' skull as a souvenir to display behind the bar.
Thankfully the building's recent history is less sinister…
The current owners bought it in 2012 from interior designer Patrick Williams of Berdoulat Design, who gave the interiors a top-to-toe makeover, restoring lost details and introducing some new ones, including a Victorian shop counter which has been upcycled into a kitchen island.
Other details inside the flat – on the market via Inigo for £625,000 – include 19th-century porcelain light sticks, sash windows, Georgian pillars salvaged from another property and reclaimed solid-wood floorboards.
The building has undergone a complete exterior restoration, including replacing its roof, repairing its rendering, lead work and handmade sash windows.