A rich green palette welcomes members to Chicago's Chief, which feels more like a snug home office than a shared workspace.
New York studio AvroKO designed the space, which is the third Chief clubhouse in the US – all of them set up to help female executive leaders network and establish connections.
The practice was tasked with creating a homely atmosphere inside the Chicago outpost, with rugs, wooden dividers and deep leather loungers all borrowing from a classic gentleman's club aesthetic – with a twist.
Shades of green dominate the space, with walls, tiles, and even pipework decked out in varying tones of forest and emerald. While green is a colour that immediately recalls nature, and feelings of refreshment, peace and growth, darker green shades are also said to encourage psychological decisiveness and clarity.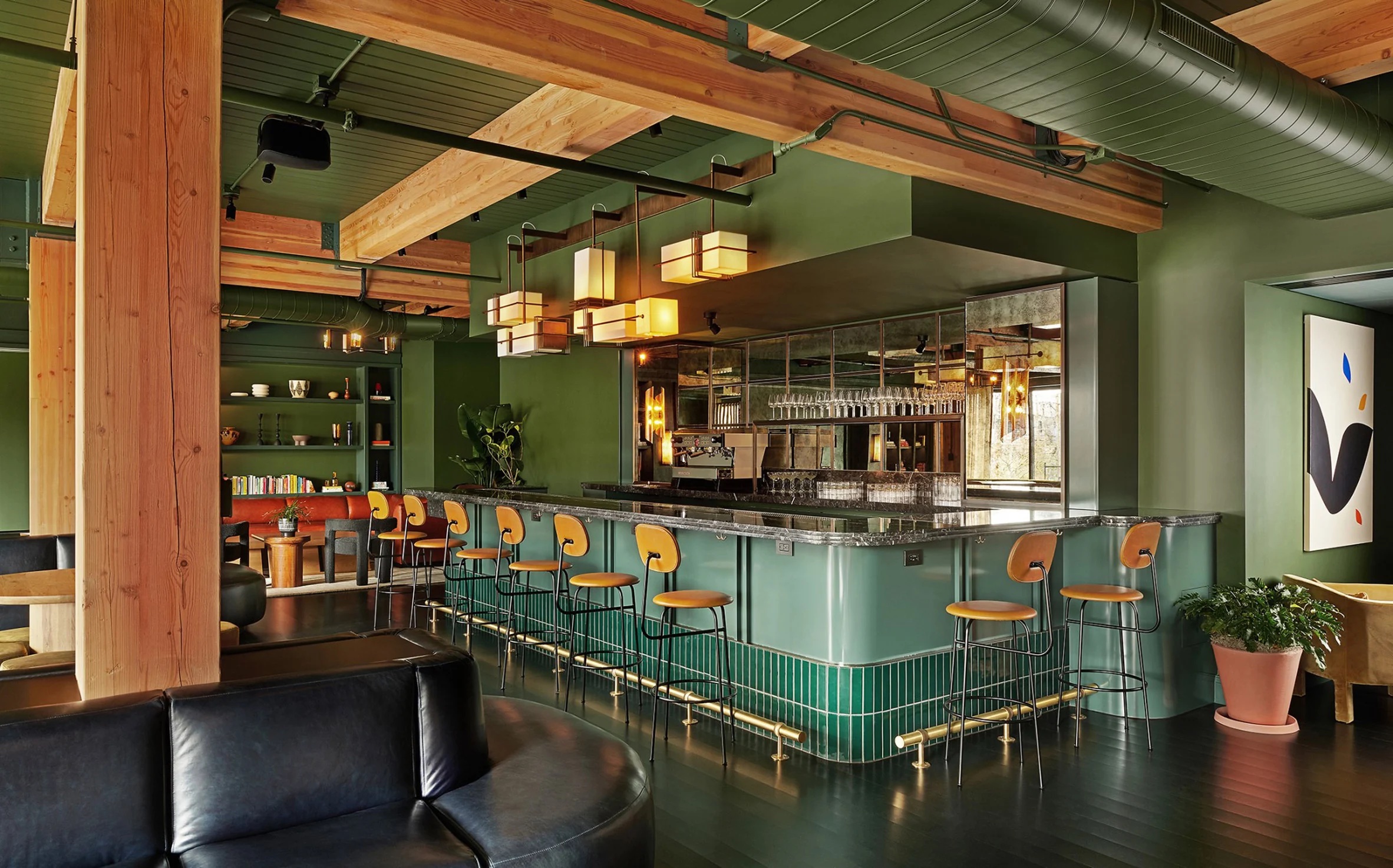 In contrast, phone booths have been drenched in teracotta orange.
As well as communal areas, Chief offers members the use of meeting rooms, where the welcoming aesthetic continues in the form of huge wooden tables, geometric rugs and timber ceilings.