It seems we're not the only fans of Salento holiday home Casino Doxi Stracca – our most popular post on our property Instagram this month. The historic palazzo dates back to the 18th century and offers a masterful mix of old-world charm and modern amenities, having undergone a meticulous renovation to preserve its aristocratic bones.
The Puglia estate comprises three structures: a palazzo, a traditional casino – historically, the centre of agricultural operations on the estate – and a beautiful baroque chapel overlooking the courtyard swimming pool. Originally dedicated to San Rocco, it's now a communal space to gather and eat, housing a large breakfast room and kitchen.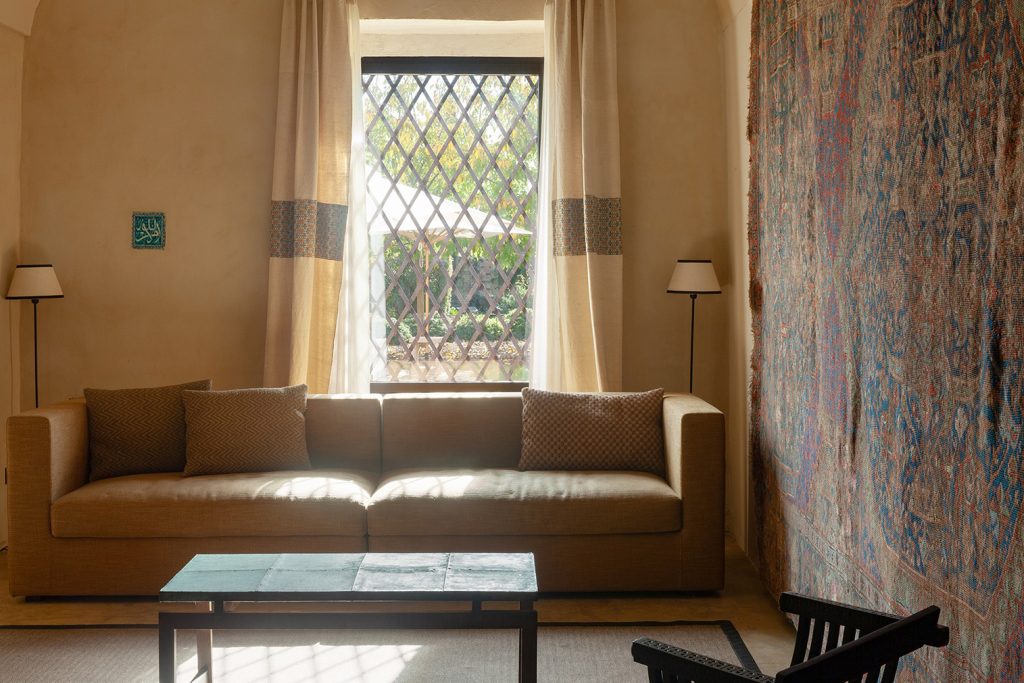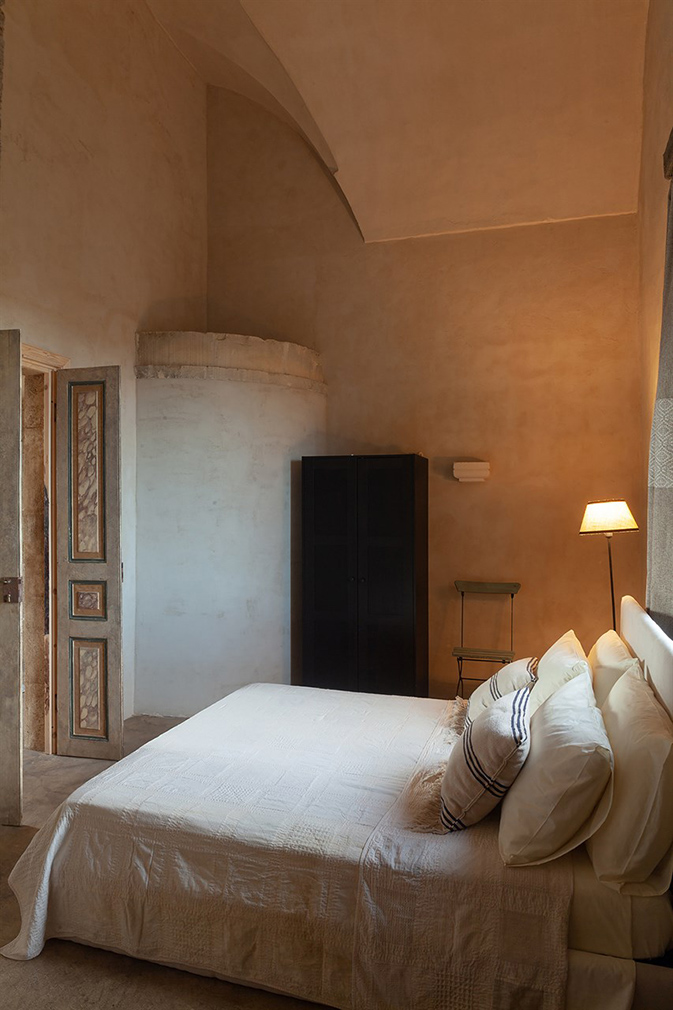 Inside the palazzo, arches connect a trio of living areas furnished with deep sofas, contemporary lighting, and Islamic pottery from the 10th and 11th centuries. Upstairs are four lofty bedrooms with vaulted ceilings and antique-painted doors. Each has its individual character, but all have modern four-posted beds, midcentury furnishings and rugs, and access to a mix of balconies and terraces.
The old Casino has also been converted into three floors of accommodation, with a free-flowing main level with a dramatic star-vaulted ceiling and polished concrete floors, roughly zoned into an entrance, kitchen, and dining area and culminating with the living room, which opens onto the courtyard.
Casino Doxi Stracca can be rented from €8,700 per week via The Thinking Traveller, accommodating up to 14 guests across seven bedrooms. Five acres of olive groves, vineyards and formal gardens cocoon the Italian holiday home, ensuring privacy while offering a mix of al fresco living spaces and terraces.
Countryside further blankets the Puglian villa, though the baroque town of Alezio – with its coffee shops, restaurants, a market and independent stores – is a 20-minute walk away, and the fortified town of Gallipoli is also close by – a gateway to 7 km of sandy beaches beyond.