It's all polished wood and clean lines in this light-filled concrete Belgian home that features a dramatic sculptural terrace.
The 2015 brutalist property was built by Gent practice Caan Architecten in West Flanders and has a rectangular concrete form broken up by glazed panels. Villa M lies in the coastal town of Oostduinkerke on the west coast of Belgium, close to the French border, and is spread across 6,450 sq ft.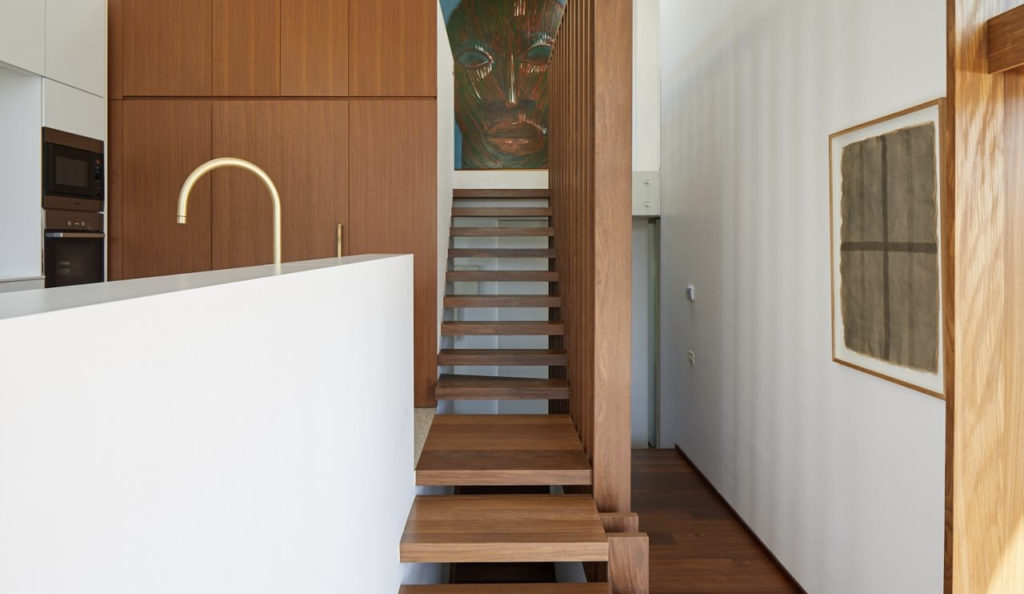 Its cavernous interior has three fluid levels that open onto a central, double-height kitchen. Wide timber staircases mirror its spacious dimensions while a frameless picture window in the mezzanine living room captures surrounding trees.
A three-sided decked courtyard topped with a circular roof light sits to the rear of the three-bedroom modern Belgian property – on sale for €1.395m via Architecten Woning.