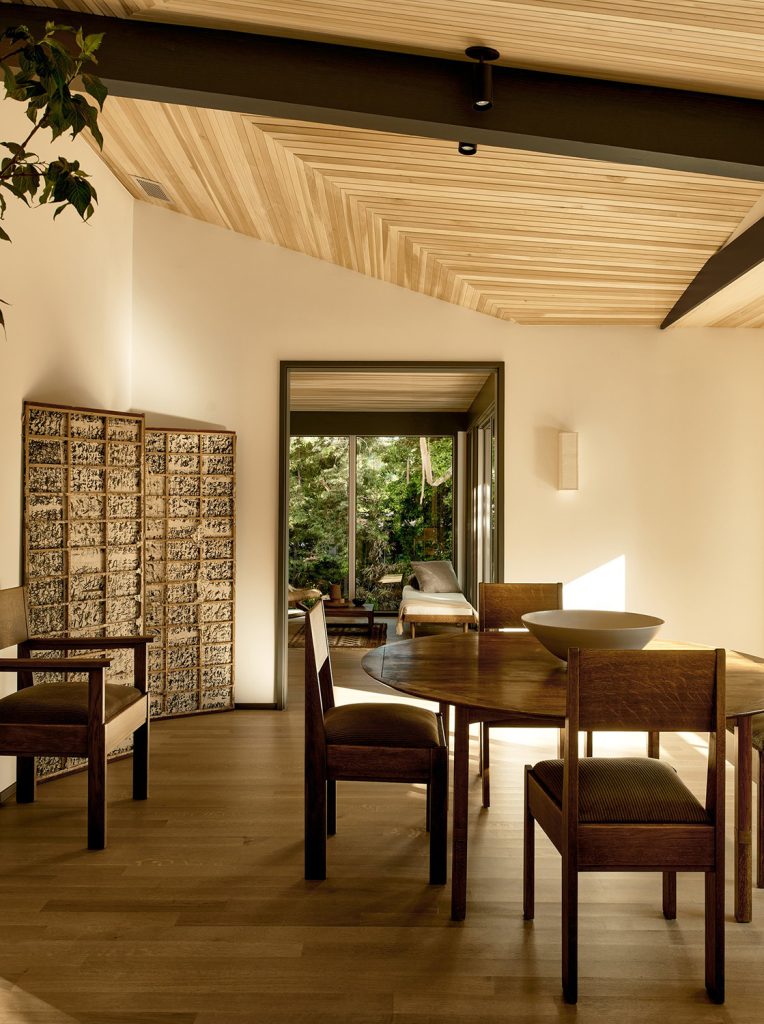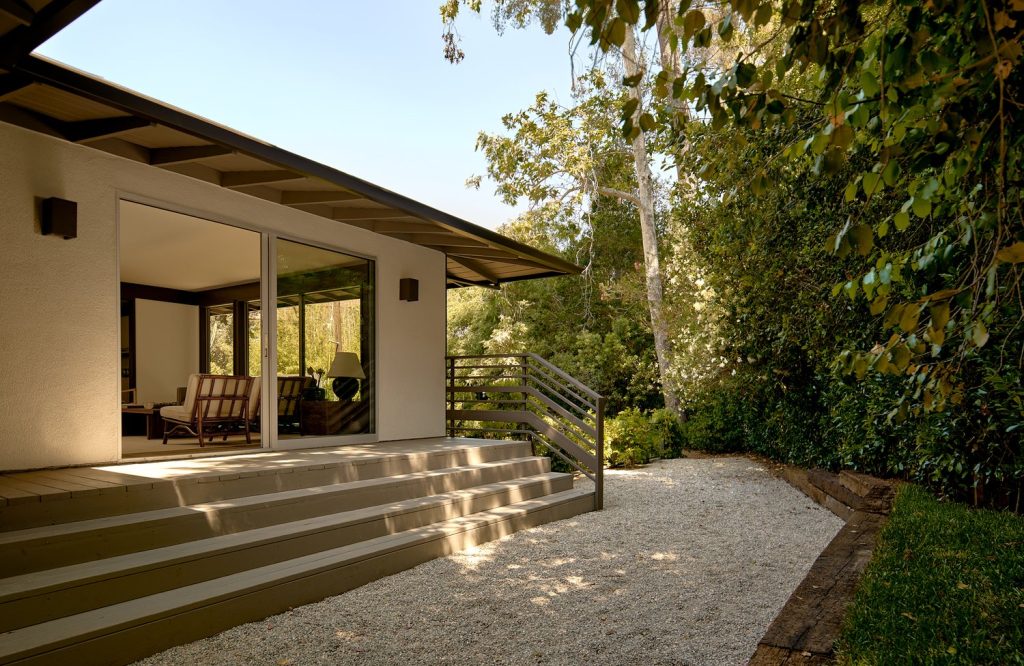 West Coast design firm Breland-Harper revamped this 1965 Pasadena property, harking back to its midcentury modern roots for inspiration.
A soaring 20-ft-entrance hall connects the post-and-beam structure's reverse floor plan, with three bedrooms on the lower level and vaulted living spaces and a fourth bedroom on the upper floor, looking out over the gardens of the LA hideaway.
Breland-Harper's given the interiors a sophisticated makeover, with neutral and earthy tones dominating the 3,359 sq ft floor plan. Timber ceilings and exposed steel beams feature in each room, creating a visual continuity. At the same time, almost every space opens onto newly landscaped gardens, terraces and balconies, honing the 'indoor/outdoor' modernist design.
Take Sunset is listing  790 Burleigh Drive for $4.25m. It nestles in the popular south San Rafael neighbourhood, close to the main downtown restaurants, shops and famous Los Angeles attractions. As part of the revamp, gardens have been relaid with steps leading down to the original, restored koi pond for an extra tranquil touch.