A gothic manor set in the Surrey suburb of Selsdon has been transformed into Birch's second hotel – a space that feels airy and bright despite its historic overtones.
Interior studio A-nrd worked on the building's refurb, which involved stripping back layers of contemporary modifications to reach the bare bones of the home beneath. The process unveiled a few surprises, including covered parquet flooring and hidden bay niches.
The studio adopted a palette of earthy tones for the building's new look, choosing grassy green sofas and artworks in shades of terracotta for the waiting area and pale pink walls with chocolate-coloured bar stools for Birch's all-day bar. Rooms inhabit a similarly nature-inspired spectrum of colour.
It's a different story in Birch Selsdon's orangery, which has been dipped in rich shades of green, contrasted with bright blue sofas and a checkerboard floor. Wood from the surrounding estate has been used for furniture, with Sebastian Cox designing desks and also dining booths with the timber.
'We have repurposed where possible and made good, and with the new furniture and accessories, we have purposely chosen a mix of recycled fabrics, vintage furniture and lighting, a carbon negative light cork floor, artwork and marquetry which utilises off cuts and of course furniture made from wood from the estate's rewilding project,' says studio co-founder Alessio Nardi.
Rooms at Birch Selsdon start around £120 per night, and guests can also enjoy the on-site pottery studio and screenprinting workshop, as well as tennis courts, running tracks, and a soon-to-open lido.
126 Addington Rd, South Croydon CR2 8YA, United Kingdom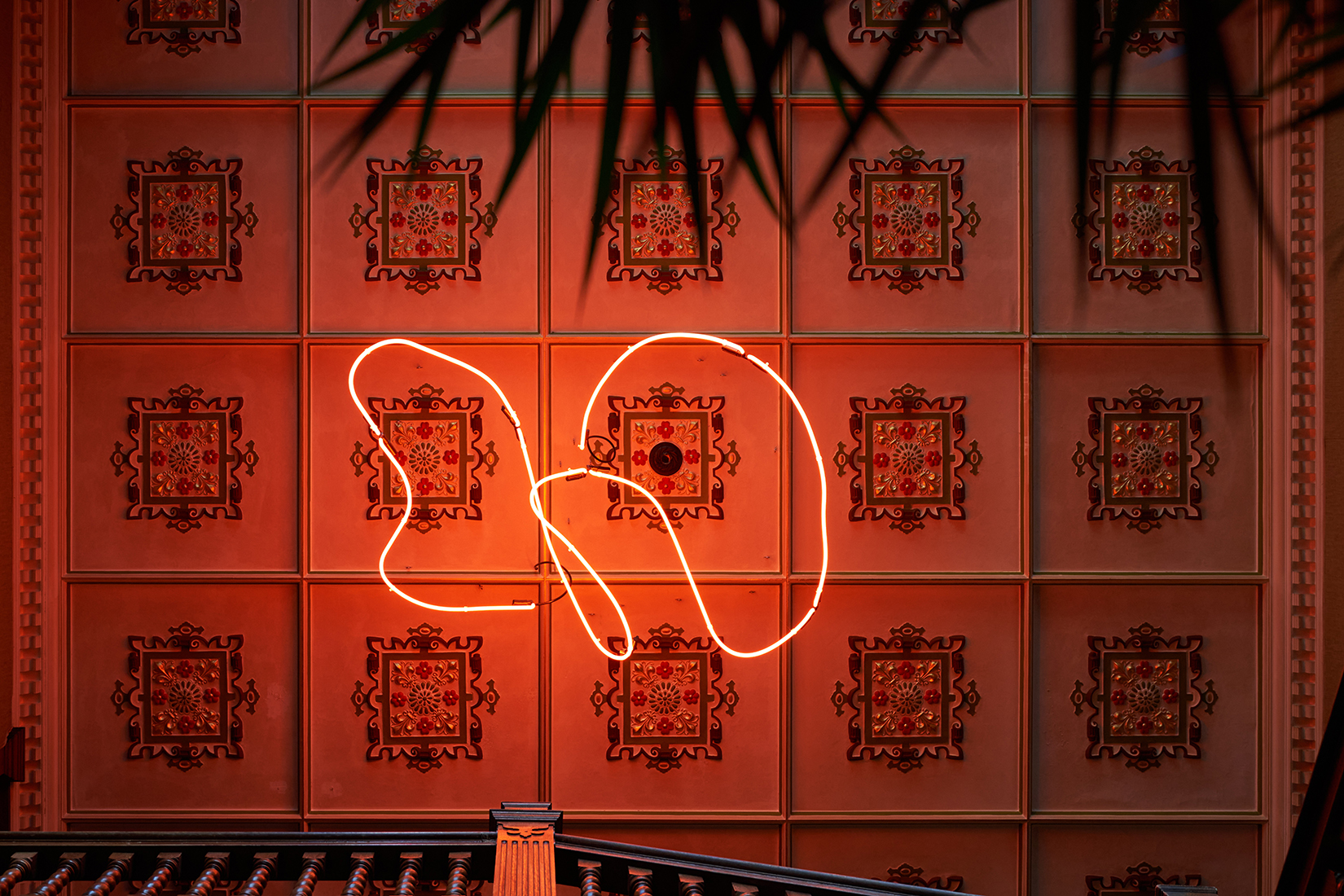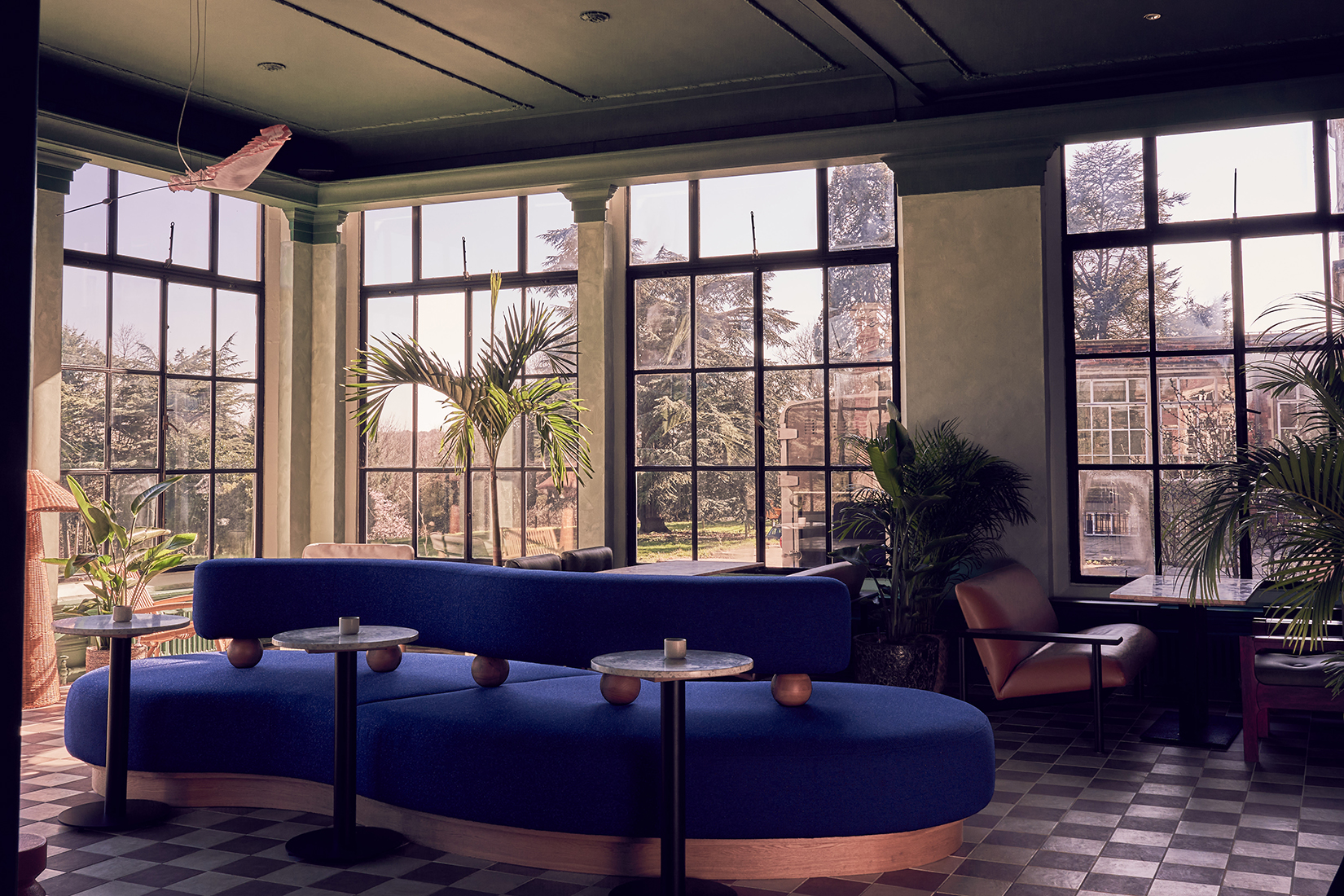 Read next: India Mahdavi enriches Villa Medici's private rooms with colour
MoreySmith transforms a gin distillery into a subterranean recording studio