Volcanic mountain views and Bauhaus architecture are on offer at this midcentury property by architect Jan Lippert in the German city of Darmstadt, close to Frankfurt.
Lippert designed the modernist property in 1964, a decade after studying under Bauhaus director Mies van der Rohe at the Institute of Technology in Chicago and working in his studio. The villa uses the Bauhaus's language with a simple, blockish design, flat roof and crisp white walls.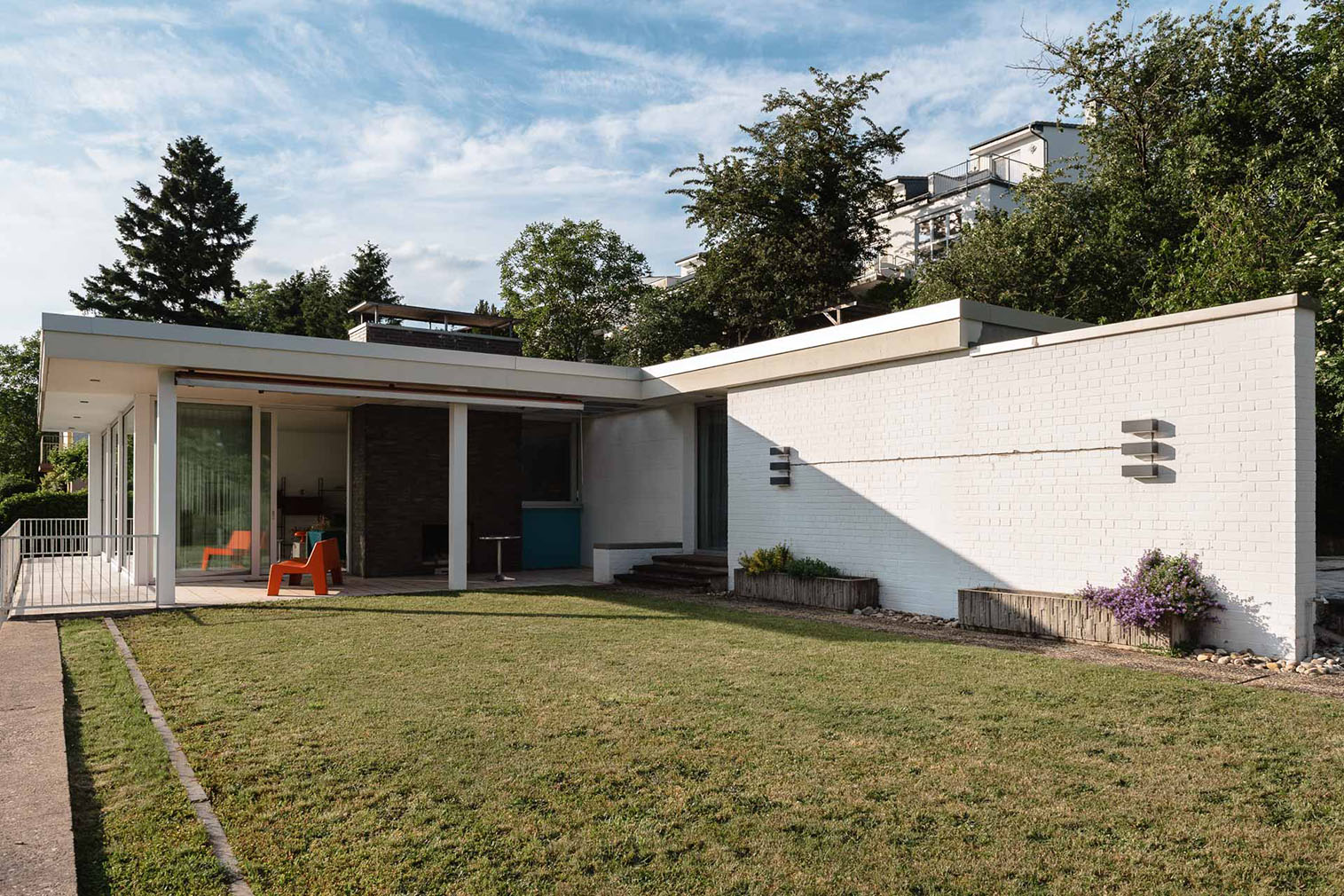 Grassy lawns surround the modernist property, embedded in a sloping site. An external staircase mimics the incline of the plot and leads to the main living area, where sightlines span the length of the house and peek out towards the Hessian Odenwald mountains.
Though open-plan, the house has split-levels typical of the era and towering three-metre-high windows that slide open to the garden. Floating wall panels maintain light flow while concealing the kitchen and study on the main level. Bedrooms are located down the hallway.
The same family owned the Darmstadt house until 2017 when it underwent an extensive restoration in keeping with the architect's original plans. Modern appliances and smart home systems have been installed, and pains have been taken to retain as much as possible, including an original 1960s bathroom suite in the basement.
It's listed for £1.6m via Heimburger and is within commuting distance from Frankfurt.