Artist Alexandre da Cunha has marked the opening of the newest London Underground station with a 150-metre kinetic artwork that celebrates the deep blues and rose pinks of the city's ever-changing sky.
The piece, entitled Sunset, Sunrise, Sunset, occupies a rotating billboard inside Battersea Power Station that would have previously been used for advertising.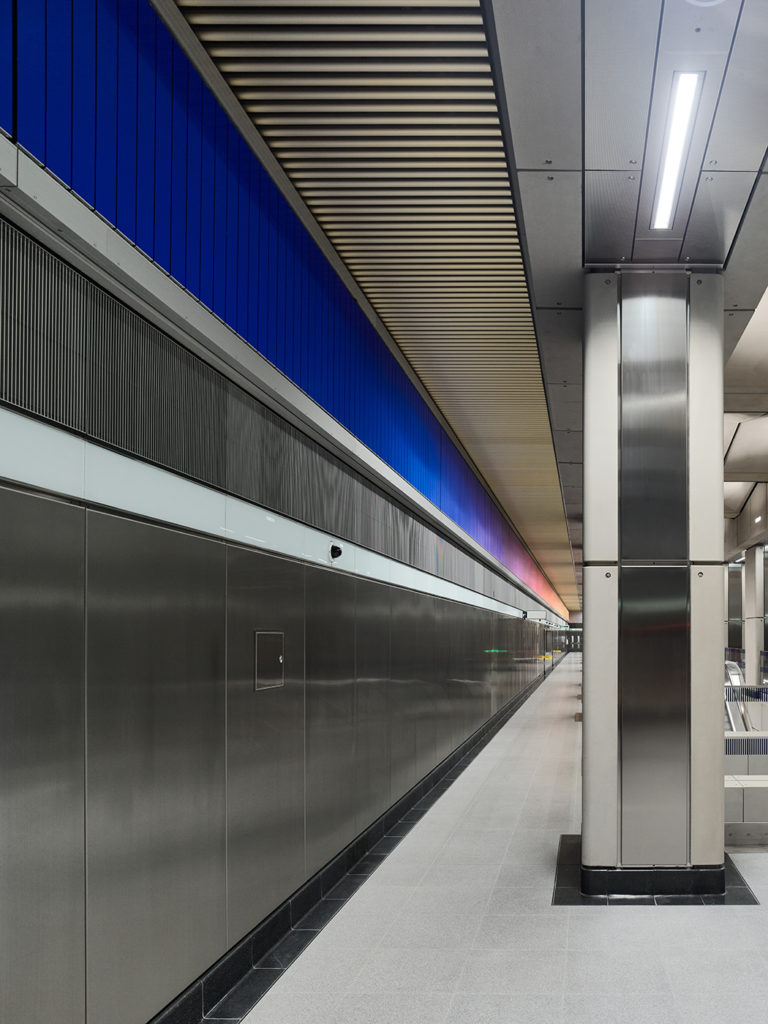 It was commissioned as part of the ongoing Art on the Underground programme, with Da Cunha's artwork referencing the Power Station's control room – panels nod to the vertical bars that once controlled its electricity output to the city.
Each of the piece's 3,500 prisms will rotate over the course of the day, creating random colour combinations.
'Although the core of this piece is colour and its reference to landscape, the work focuses on the idea of movement, cycle and repetition,' says da Cunha.
'The analogue aspect of the panels function as an antidote to our constant relationship with digital media, a counterpoint to screens acting as an extension of our bodies.'