Herzog & de Meuron have restored a Basel landmark, returning the city's Volkshaus to its former life as a hotel.
The site, also known as the castle bailiwick, dates back as far as the 14th century and has served various purposes, including offices, apartments, a brewery and a concert hall. The current complex was constructed in the 1920s, with part of it restored by Herzog & de Meuron as a bar and brasserie in 2012.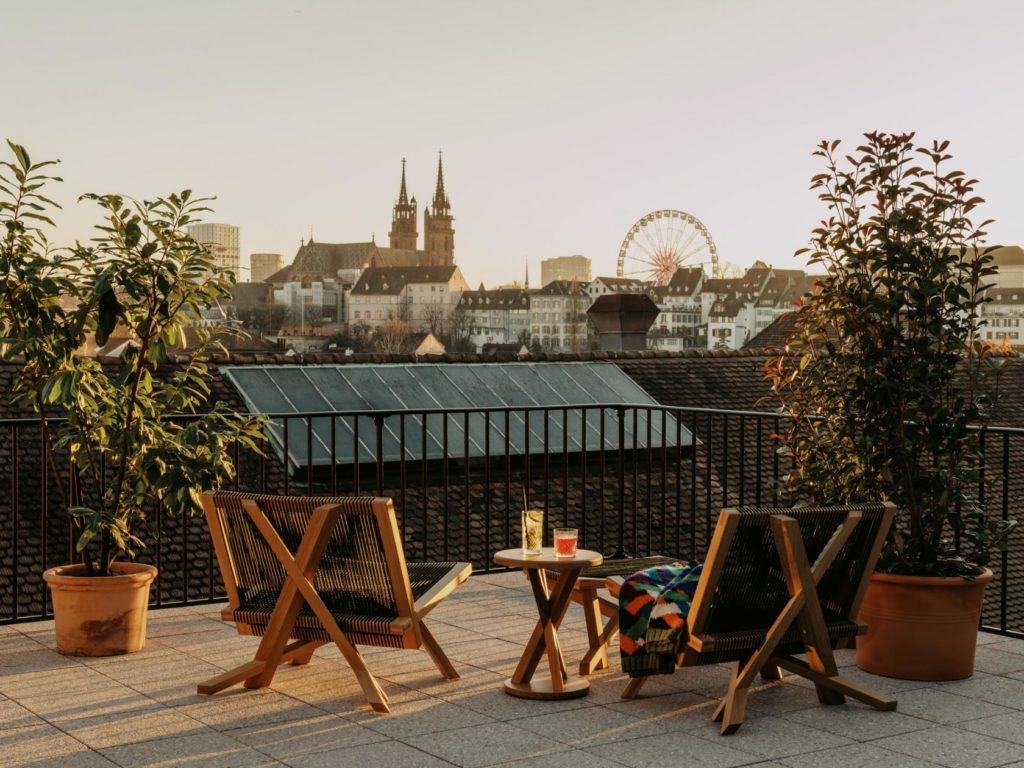 For the final phase of its restoration, the practice reinstated the building as The Volkshaus Basel Hotel.
Much of the original structure of the complex had been removed or altered over time, so Herzog & de Meuron turned to original plans of the hotel's bedrooms, as well as some of the 1920s-inspired design it had deployed for the brasserie eight years ago.
Rooms are decked out in black oak panelling, offset by pale wooden furniture, whitewashed walls, and bathrooms covered in glossy green tiles. The hotel's terrace suite offers private views over the city and Basel Cathedral. Rooms start from 297CHF a night for a double, with a minimum three-night stay required.
Rebgasse 12-14, 4058 Basel, Switzerland