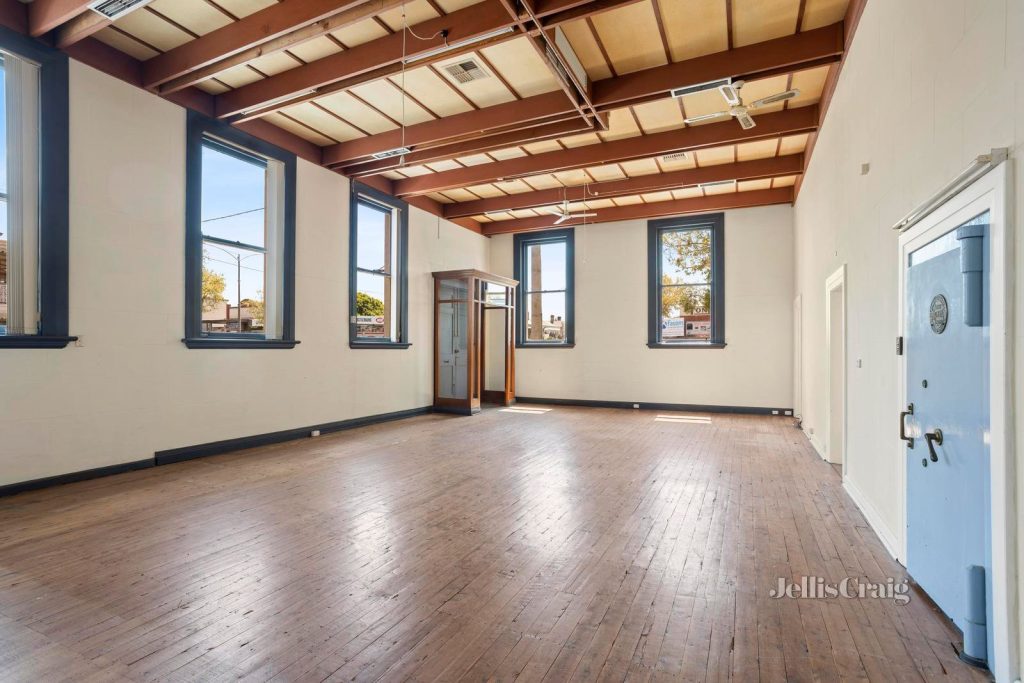 This 1850s Castlemaine building has already lived many lives, but it's ready for one more major role change.
The bluestone building dates from 1850 when it was built as the original Castlemaine Police Station. By 1910 it was converted into The State Savings Bank of Victoria, and this use has left an indelible mark on its interiors, which retain the original bank vault, cages and hardware from its time as a cash custodian.
Now vacant, the building at the corner of Market and Templeton Street is for sale via JellisCraig with a guide price of $2.25-$2.4m AUD and an eye on its adaptive reuse.
Castlemaine has become known as Victoria's regional arts hub and is well-stocked with striking Victorian architecture. The township, which is around 120 km northwest of Melbourne, boomed in the 1850s and 60s with the discovery of shallow alluvial goldfields – a wealth translated into its ornate buildings, many of which are preserved today.
The multi-storey bank has carved stonework and columns and sits on a 1,366 sq m allotment in the town centre. The original structure adjoins a Victorian three-bedroom house with hung-sash windows across its facade and lofty rooms with fireplaces, timber floors and a winding staircase.
At the very rear of the lot are the original two-storey brick stables and a separate tack room. Most recently used for storage, they could be turned into a studio or guesthouse.
Overall, the buildings are touted as a renovation challenge ready for conversion into a boutique hotel or mixed us project, subject to consent. Take a peek inside.