Hand-painted murals of workers and polished chrome accents speak to Detroit's industrial Motor City past at this all-day bar and restaurant.
Located on the second floor of The Siren Hotel, inside the iconic Wurlitzer Building, Ash—Bar offers a vintage dining experience – think matching pale green tablecloths and napkins, glossy wooden floors and velvet curtains. Or, in the words of the owners, a 'languid communion of old world bistros'.
The restaurant and bar were designed by the in-house design team at Ash, the hotelier that runs The Siren alongside several other hotels in New York, Baltimore and New Orleans.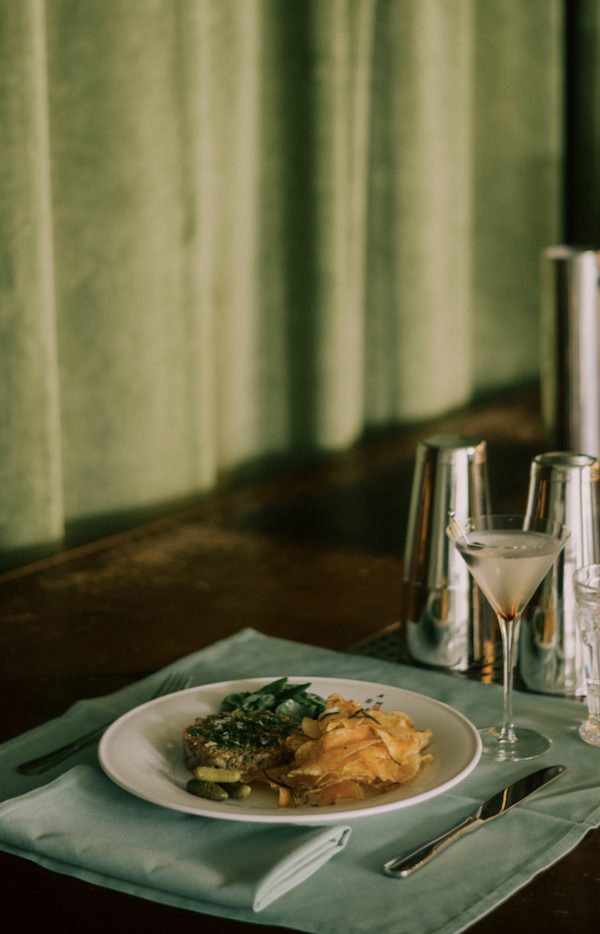 Ash's creative director, Xavier Donnelly, drew on classic bits of Detroit's history, including its tradition of murals depicting workers, echoed in the painted elements that circle the bar's walls.
The design team also used tubular steel furniture and strips of mirror-polished metal to echo the city's longstanding connections with the automotive industry. The result is cinematic and decidedly retro without being kitsch.
Breakfast, lunch and dinner are all served at Ash—Bar, with the menu offering traditional dishes, including Caesar salads, steak tartare and grilled sandwiches, and a list of classic cocktails.
1509 Broadway St, Detroit, MI 48226, United States