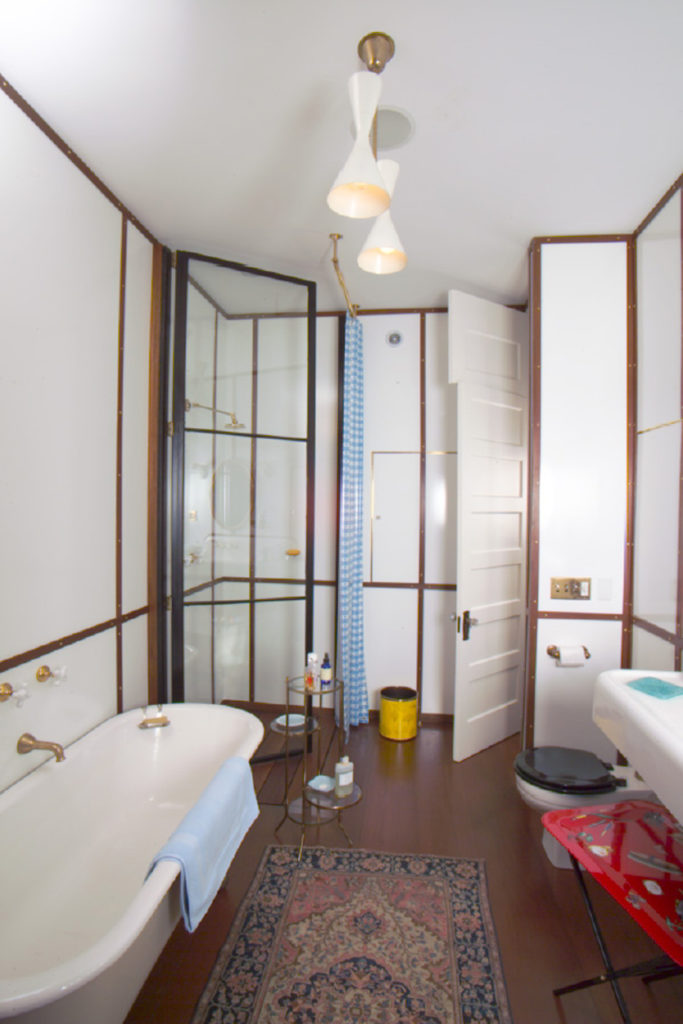 Suppose a home is the sum of its parts. In that case, this East Hampton property has plenty to work with: 73 Cove Hollow Road is designed by architect Michael Haverland and his novelist partner Philip Galanes as a woodland idyll inspired by the iconic glasshouse, Maison de Verre.
While Pierre Chareau's 1932 landmark was built with hundreds of glass bricks, Haverland opted for towering 12.5-ft-high walls of glass for the couple's home, installing black steel frames that give the appearance of oversized French factory windows.
Meanwhile, industrial interiors feature painted black steel beams and columns – another homage to Maison de Verre, with its exposed girders and perforated metal sheeting.
'The idea behind it was to create a simple glass box for the furniture,' Haverland told the New York Times at the time of its completion in 2004. 'Even when it's boiling hot out, and you're inside with the air-conditioning running, you still feel like you're outdoors.'
The Glass House isn't the first property the creative couple have designed together. Consequently, it benefits from their dual input and tastes, earning it a spot on the Museum of Modern Art's tour of iconic houses of East Hampton.
In addition to being an NYT best-selling author, Galanes is an expert in Modernist furniture, rugs, and lighting and has outfitted The Glass House with his collection of art and period furniture. Vintage fixtures and pieces were sourced from across the US and Europe, including salvaged antique sinks in the kitchen and old oak doors in the library, while Turkish travertine and milled mahogany flooring are all bespoke.
The three-bedroom East Hampton home backs onto a 6-acre nature reserve, while its grounds include a 4-metre-deep saltwater lap pool and travertine terrace. Cee Scott Brown and Jack Pearson of Compass are the listing agents for The Glass House, with an asking price of $4.995m.