French duo Anne Lacaton and Jean-Philippe Vassal have been awarded this year's coveted Pritzker Prize for Architecture – considered the industry's highest accolade.
The pair were recognised for their contributions to social housing, adaptive reuse and sustainability, often using low-cost and unexpected materials, such as transparent polycarbonate sheeting, to great drama.
'Through their design of private and social housing, cultural and academic institutions, public spaces, and urban developments, Lacaton and Vassal re-examine sustainability in their reverence for pre-existing structures, conceiving projects by first taking inventory of what already exists,' said the award panel.
Said Lacaton: 'Good architecture is open – open to life, open to enhance the freedom of anyone, where anyone can do what they need to do. It should not be demonstrative or imposing, but it must
be something familiar, useful and beautiful, with the ability to quietly support the life that will take place within it'.
See 5 of Anne Lacaton and Jean-Philippe Vassal's key residential projects
House in Bordeaux, 1999
Adaptive reuse might be a popular keyword in the internet age, but the concept has long been popular. In 1999, Lacaton and Vassal took a former biscuit factory and transformed the industrial behemoth into a characterful, light-filled family home.
The duo peeled back the factory roof and replaced it with polycarbonate sheeting – a material they return to again and again in their projects – to allow light into the deepest recesses of the living spaces.
530 Dwellings revival in Bordeaux, 2017
With much of their practice centring around reviving the old and updating it for a new use, the revival of the 530 Dwellings – a 1960s social housing block in Grand Parc Bordeaux – typifies the sensitivity of their work. In collaboration with Frédéric Druot Architecture and Christophe Hutin Architecture, the pair installed a new facade to each post-war building block, increasing light flow into the dwellings and creating 3.8-metre-deep winter gardens and open-air balconies for each home.
To keep disruption to a minimum for residents, modules were prefabricated off-site and craned into place. The transformation won the Mies van der Rohe Award 2019.
Latapie House, 1993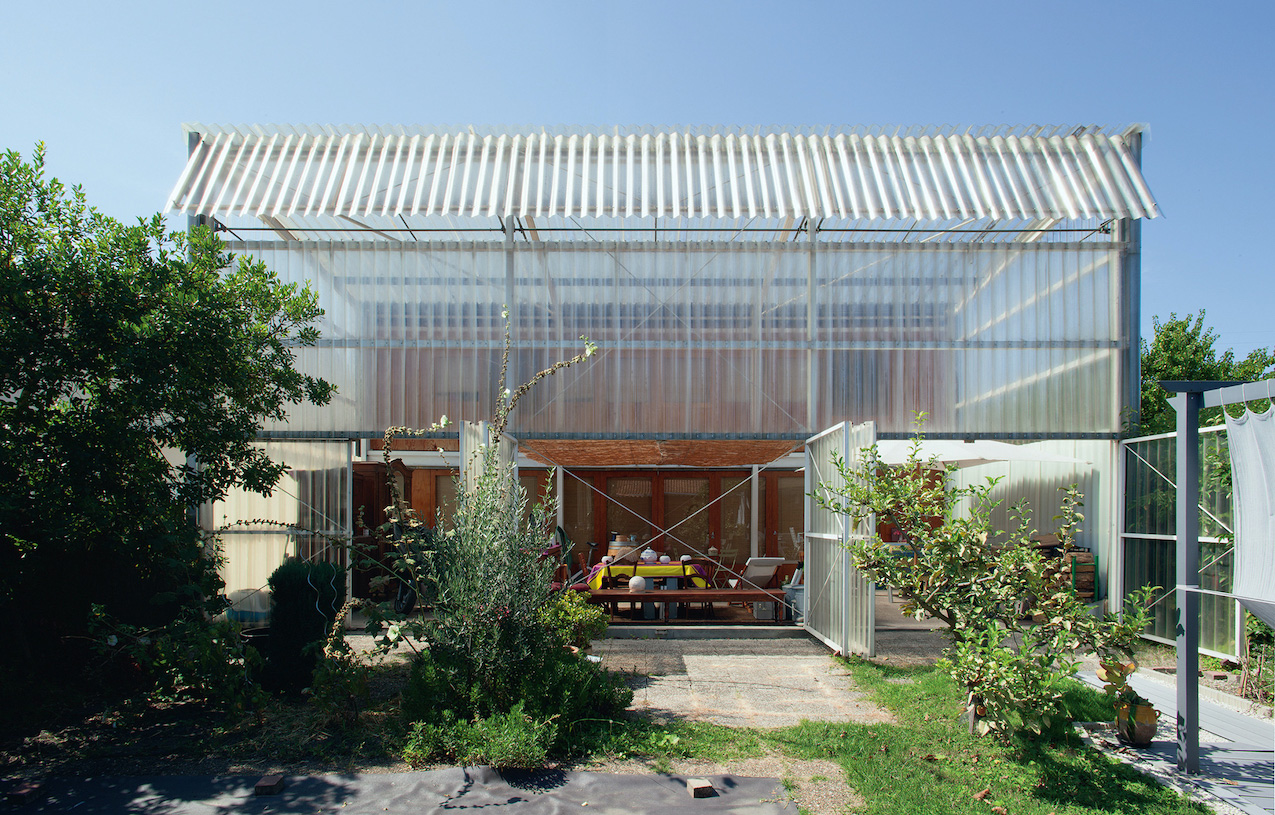 Completed in 1993, Latapie House was a low cost, low environmental impact and high-drama dwelling commissioned by a couple with a small budget in Floirac. The duo built a simple metal skeleton and used fibre-cement on the front and transparent polycarbonate sheeting at the rear to connect to the garden and create a full-height orangery or conservatory to be used throughout the year.
23 Semi-collective Housing Units, 2010
'Our goal is to produce quality housing at low cost', says the practice. In Trignac, Lacaton and Vassal borrowed from the loft concept, maximising volume and contrasting industrial and domestic elements, to create 23 economic housing units built with galvanised steel, concrete and aluminium. A clear polycarbonate skin forms the upper floor of both buildings, creating a winter garden for the units.
Ourcq-Juarès Student and Social Housing, 2014
Who said student accommodation had to be dingy? This multi-generational development, completed in Paris's 19th arrondissement in 2013, contains 93 student residencies, 30 social dwellings, three stores and a care home. Almost all are 'double-orientated' with their own deep winter garden and views over the common garden.
'The winter gardens and balconies give each dwelling a private outdoor space that offers the possibility to live outside in a collective context while being home', says the practice. Prefab elements such as bathrooms were also used to maximise living space.