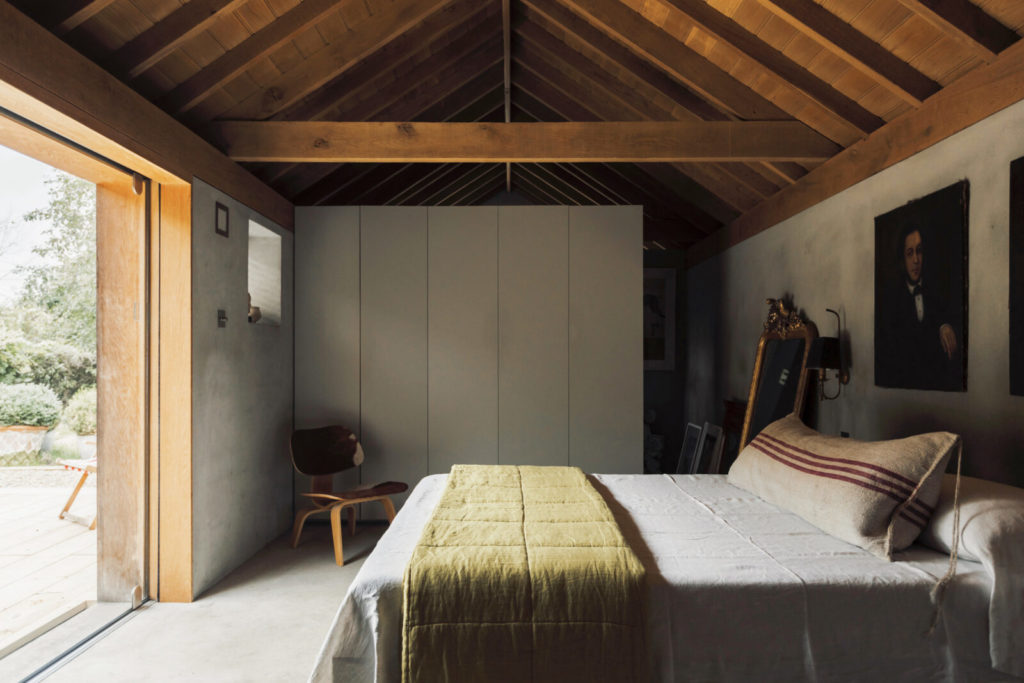 Old meets new at this 18th-century workshop in east Suffolk which has been gently converted into a characterful home, complete rustic beams, inky tones and a repurposed shepherd's hut.
The Old Workshop is located in High Suffolk in the village of Saint James, an area bookended by the coast and Suffolk plains. As the building is unlisted, its owner was able to expand the property with the addition of an architect-designed sleeping wing by Mark Prizeman that blends synergetically with the original structure.
This respect for the original imbues every corner of the country property, from the double-height Shaker kitchen, daubed in deep black and outfitted with ​​a 19th-century wood stove and a modernised 1950s Aga, to its three bedrooms inside the new wing.
In Prizeman's modern space, concrete walls are crowned by a hardwood roof that's been left raw and exposed to contrast the historic bones of the older structure.
Similarly, the old corrugated shepherd's hut has been repurposed as a cosy garden WFH studio though left unpolished and patinated on the outside in homage to its roots.
Inigo is listing the inspiring three-bedroom east Suffolk home for £750,000. Take a look around in the gallery above.