Located on the Danish island of Bornholm, Green Solution House 2.0 was designed and built using cross-laminated timber, offcuts, and scrap material from local quarries.
The Baltic eco-hotel was designed by 3XN Architects, who worked to a brief of what the studio calls 'rigorous sustainability principles in materials, construction, and performance'. It's the second stage of the Green Solution House, completed by the firm in 2015 and incorporating solar panels, algae generators, and a pyrolysis plant to turn food scraps into energy and fertiliser.
For 2.0, 3XN has turned its attention to construction materials, building a block of new rooms with a cross-laminated timber frame and wooden panelling. The underlying structure of the building was manufactured as a kit of prefab parts that were then assembled on-site, with offcuts turned into furniture. Local quarries supplied leftover granite for counters.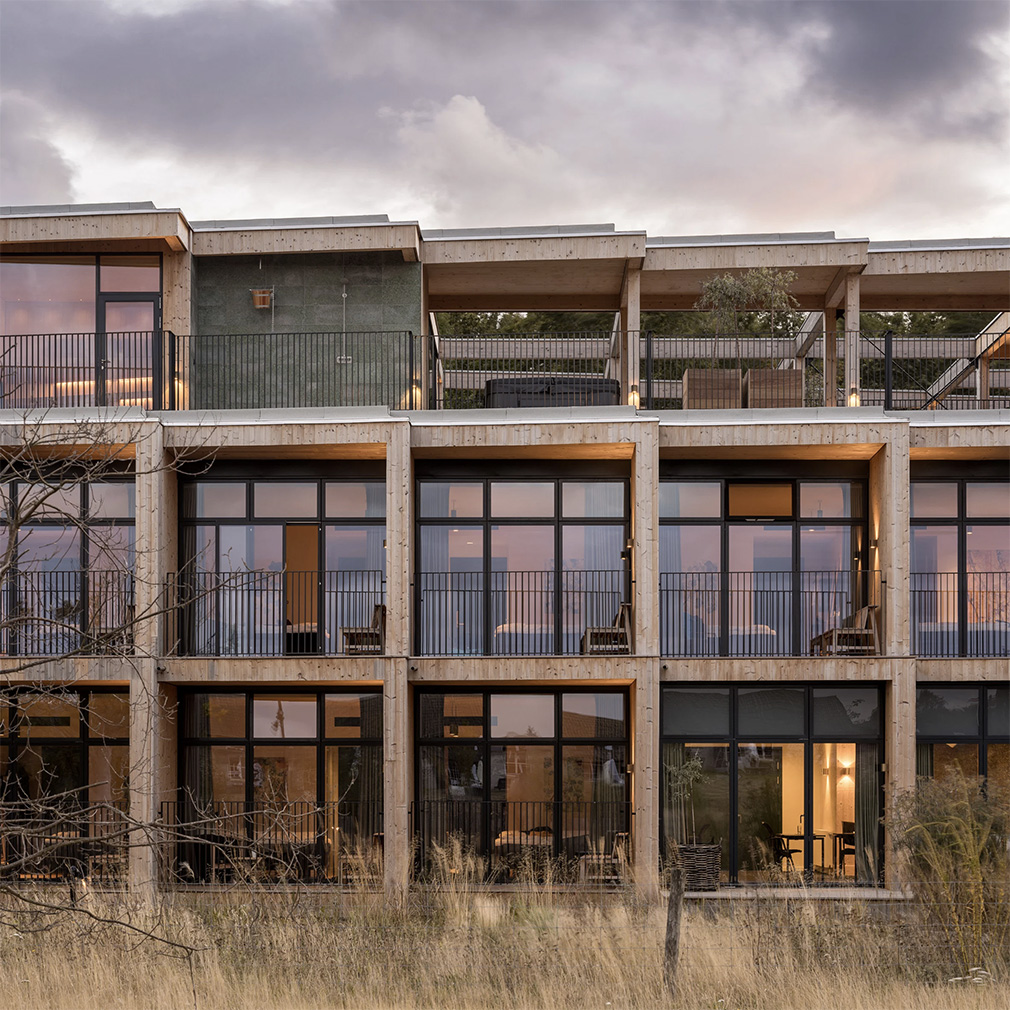 Each room of the new hotel block has its own terrace, positioned to enjoy as much natural light as possible, with the use of wood lending the interiors a country cabin atmosphere. Guests can also expect air-cleaning blankets and curtains, Skagerak furniture and a view of the forest nearby. Rooms start at DKK 1,200 per night.