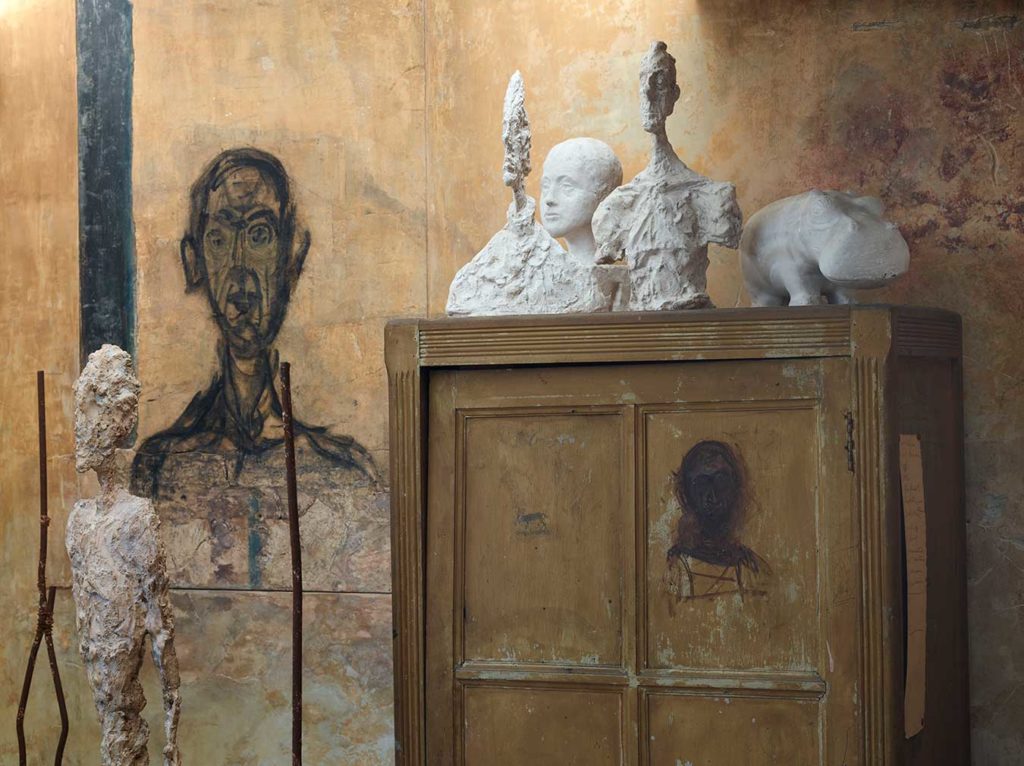 You can learn a lot about an artist by seeing where they work. So it's fitting that the centrepiece of the new Giacometti Institute in Paris is a recreation of the Swiss sculptor's studio.
Sitting on rue Victor Schoelcher, just 1km from Alberto Giacometti's original studio on rue Hippolyte-Maindron, the Institute's new home features a faithful reimagining of the artist's chaotic atelier. It even comes with a makeshift bed, dirty ashtrays and the sculpture he was working on the day he died.
Curators recreated Giacometti's working conditions using archival photographs of his atelier – redeveloped after his death in 1966 – shot by Robert Doisneau and Sabine Weiss, among others. Its walls are pock-marked with globs of paint and surfaces are covered in brushes, scraps of hessian, and ephemera. Clay sculptures lean against the walls and are strewn around the floor space.
'We didn't want a museum,' said Catherine Grenier, director of the Giacometti Foundation. 'We wanted a different kind of space, [which would also focus] on research and education. And we wanted to keep the spirit of the place.'
The Giacometti Institute in Paris houses the biggest collection of the artist's work in the world, comprising some 350 sculptures, 90 paintings and over 2,000 prints, drawings and objects.
Its new Montparnasse digs date back to 1914 and were originally built for decorative designer Paul Fallot as his private mansion. He filled the Art Deco interiors with painted friezes, carved wooden panels, ornate mosaic floors and elaborate plaster mouldings, but the building had fallen into disrepair when the Institute acquired it.
Historic restoration expert Antoine Gâtier oversaw its masterful restoration. Fellow architect Pascal Grasso was tasked with transforming the rooms into exhibition spaces for the inaugural show, The Studio of Alberto Giacometti by Jean Genet, which explores the artist's friendship with the writer.
Institut Giacometti, 5, Rue Victor Schoelcher, 75014 Paris
Read next: 9 inspiring artists' studios you can visit