The nearly 200-year-old East Village townhouse that served as home and studio of late abstract artist Jay Rosenblum has been listed for $4m.
The five-bedroom Manhattan property is the oldest home on East 11th Street, dating back to the 1830s, and its interiors have a bohemian flair courtesy of the abstract artist.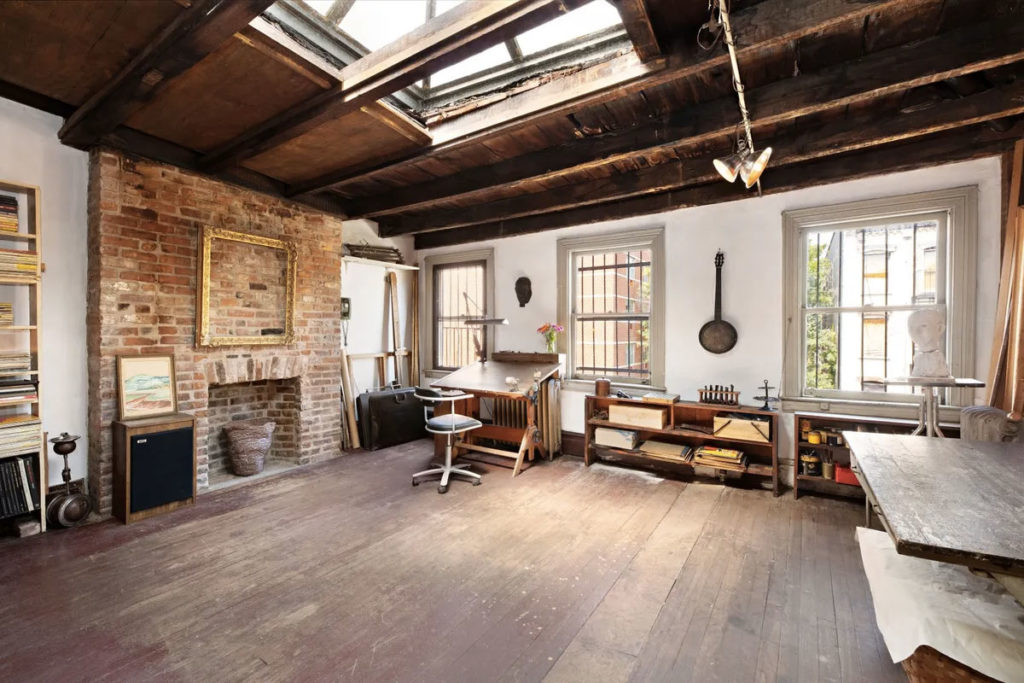 Rosenblum bought the home in 1971 and turned the top floor, with its 10-ft-high skylight, into his painting studio. In the garden, a 50-year-old mulberry tree planted by the artist's wife now stretches above the house's rooftop deck, where there's also greenery and vegetables growing. Bedrooms are arranged across the home's four floors, and there's potential for numerous home office sets ups as well.
Rosenblum's influence is still evident in the interiors, which feature classic wooden floorboards and brick fireplaces alongside blue and pastel-pink painted ceilings. Some of the rooms require a gentle spruce, but the home offers a sturdy canvas to work with and will interest any fans of the artist's work.
Sotheby's International Realty has the listing for the artist's home.