Unplug from everything and get to grips with nature at this stony Scottish Highlands retreat on the shores of Loch Eriboll in North West Sutherland.
Shore Cottage was designed by Matt Stevenson in 2010 for Fiona and Robbie Mackay and is half of a duo of low-impact holiday homes built on the hillside overlooking the loch. Dubbed collectively Croft 103, they are both available to rent via Urlaubsarchitektur starting from £1,680 per week.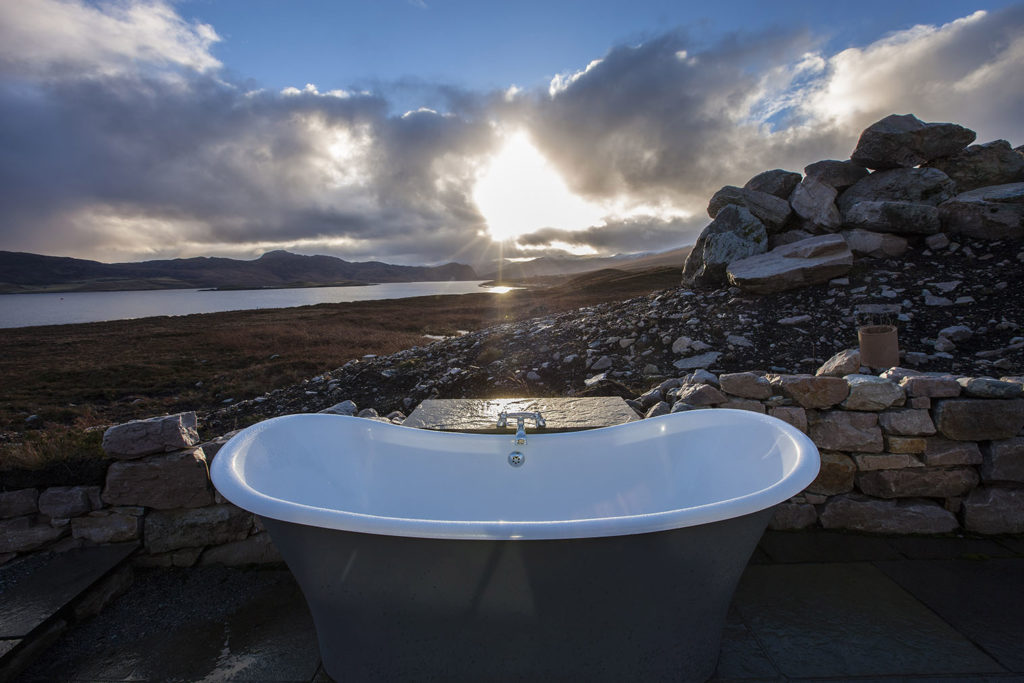 Its barrel-shaped design hugs the slope of the land, minimising its impact on the landscape and offering proximity to the water – and a window onto its ever-changing views.
Shore Cottage's concave shell is built from local stone and gives way to contemporary interiors designed by Fiona Mackay that blend rustic and industrial vibes. Timber beams support the cottage's corrugated roof, visible inside the property. Polished concrete floors, white walls and modern furniture complete the look.
The Scottish holiday home is popular with hikers who can explore the sparsely populated Highlands and is powered by solar and wind energy harvested by its design.