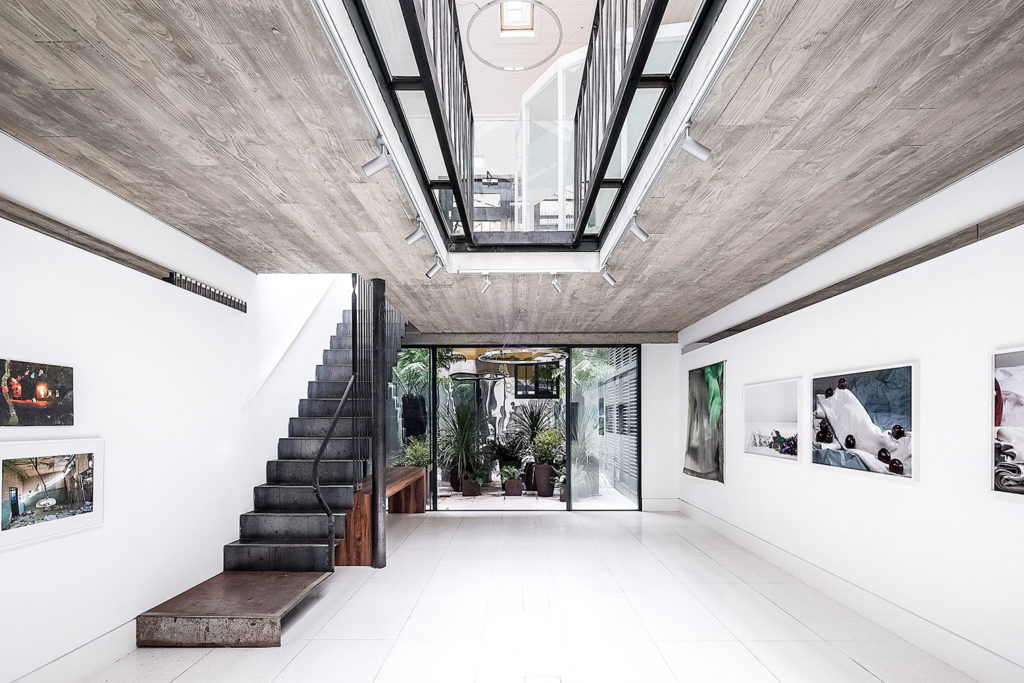 White-walled gallery living meets Huguenot design inside this restored Georgian townhouse in London's East End, which juxtaposes old and new.
Architect Chris Dyson – who specialises in restoring and adapting historic buildings – has expanded the Grade II listed live/work building in Spitalfields. He's added a gallery, shopfront and a self-contained studio apartment at the rear of the 1719 Princelet Street property.
The London property is listed via the Modern House for £4.75m. It has two independent entrances, one of which leads to the commercial space, and the other to a hallway that branches off to the studio apartment, and to a glass-covered bridge and gallery at the rear.
A glass lantern roof crowns its new two-tiered volume, which has cast concrete ceiling and white terrazzo flooring.
More traditional spaces fill the floors above: the living room, library and two bedrooms have period features including fireplaces, tall sash windows and panelling. Dyson has also revived the building's Georgian façade, so it blends seamlessly into the streetscape.
Read next: Will Alsop's only residential project is for sale