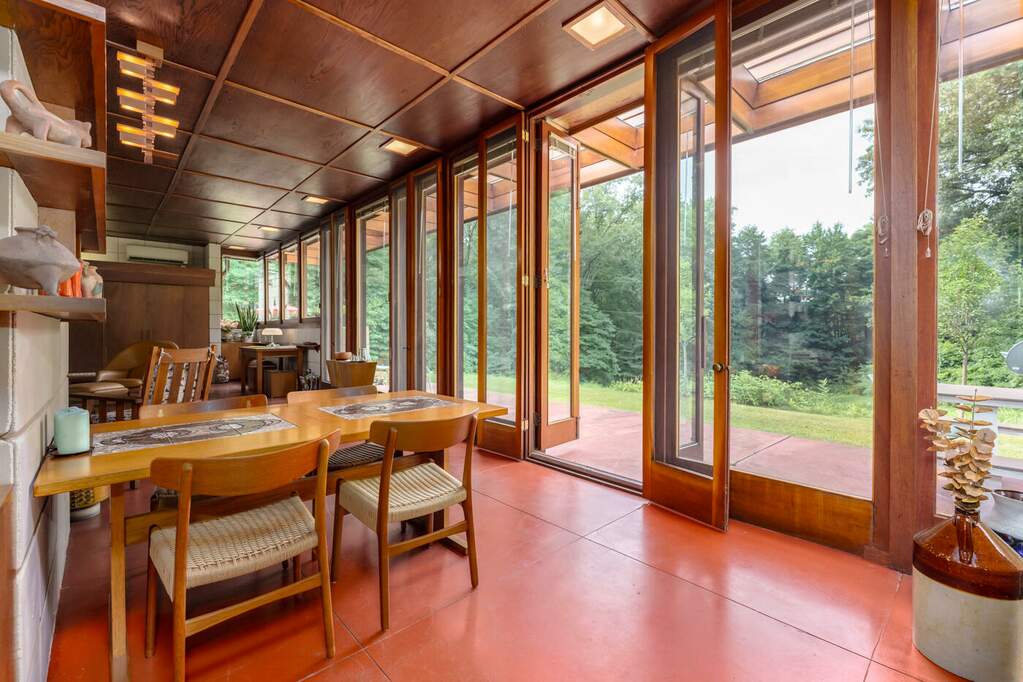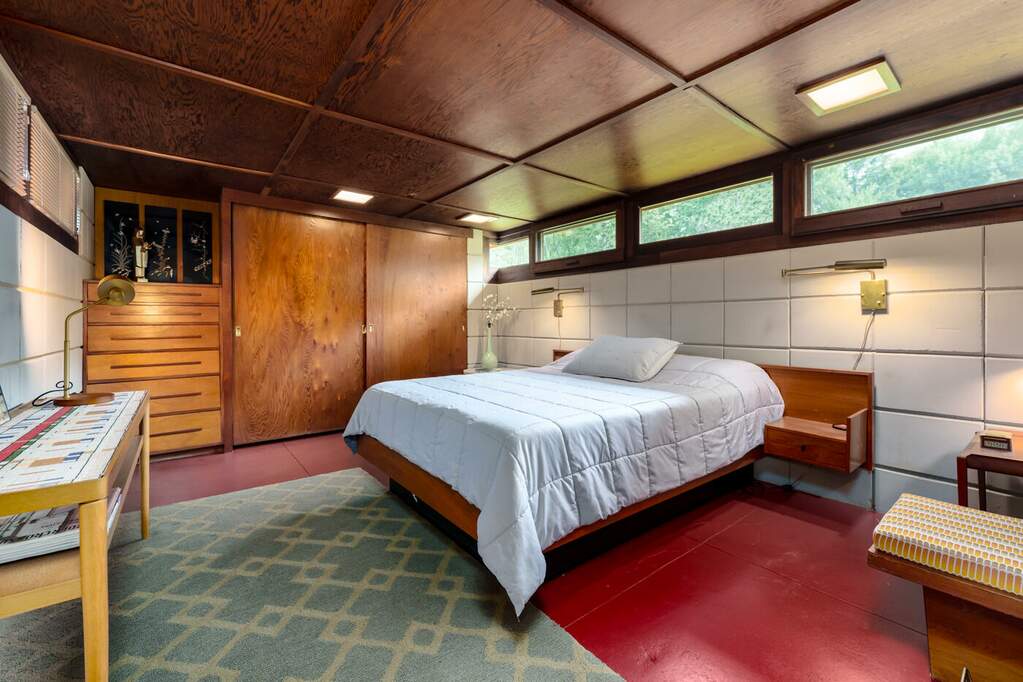 A cool $4.5m will net you two of Frank Lloyd Wright's Usonian homes in Kalamazoo, both filled with the architect's signature design details.
The neighbouring homes are located in Michigan's The Acres, which is recognised as the only neighbourhood conceived entirely by Wright – who completed four homes on the 70-acre stretch of land, with a fifth designed by a Taliesin fellow.
Both Michigan properties – the Samuel & Dorothy Eppstein House and the Eric & Pat Pratt House – are classic examples of the architect's Usonian philosophy, designed as straightforward, single-storey houses that prioritise an efficient use of space, open floor plans and plenty of natural light.
The current owners have preserved the original floor plans and the built-in furniture, terracotta-coloured flooring and clerestory windows that mark the properties as exemplary Frank Lloyd Wright designs.
Both offer around 2,000 sq m of living space, although the Eppstein house has three bedrooms rather than two, and the Pratt house includes an adjoining workshop. See Christie's International Real Estate for the exclusive dual listing of 11090 & 11036 Hawthorne Drive.