Art duo Luftwerk has installed a floating grid of colour inside Mies van der Rohe's McCormick House in Chicago.
The house dates back to 1952 and was a prototype for a set of prefab homes proposed for the city. Luftwerk's Parallel Perspectives exhibition references an early idea by the property's developers to tint the windows of the housing in rainbow colours.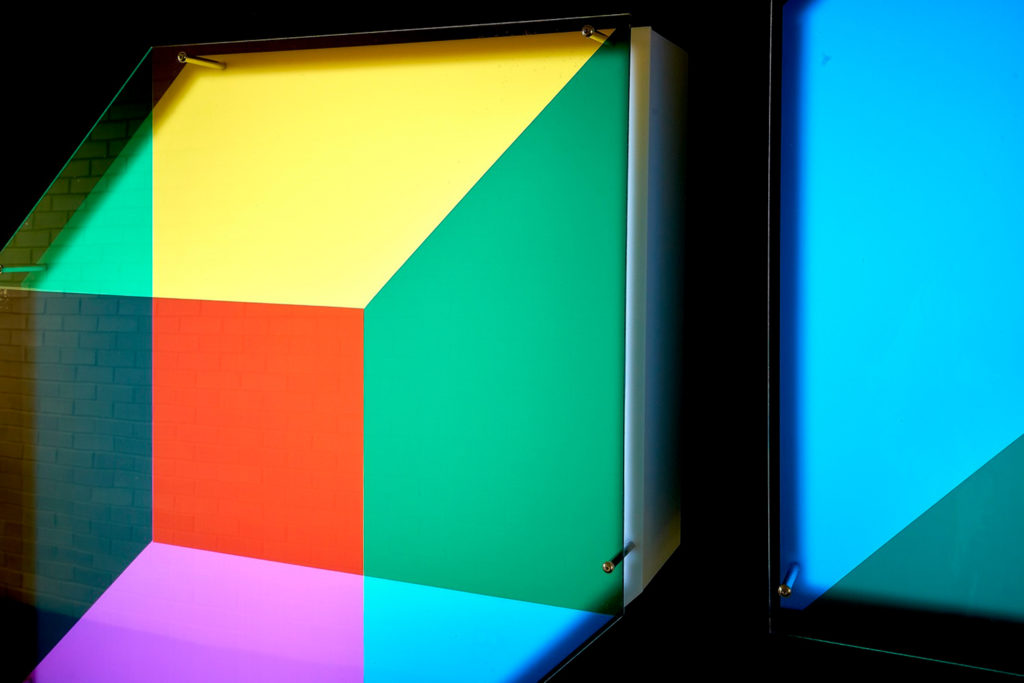 This suggestion never came to fruition but is now expressed inside the home through the glass panes of Luftwerk's installations – which echo the house's geometric exterior. As well as a central piece made of brightly coloured squares, the duo has used neon strips, lightboxes and mirrors to transform the various rooms of the home.
'Parallel Perspectives' is on display until 25 August 2019.
Read next: Plastique Fantastique creates a blurry dreamscape at the Venice Biennale