A Deco Revival house midway between Brussels and Antwerp is on the market with Belgian realtor Architecten Woning for €445,000. The geometric villa, an early example of postmodernism, was designed by Belgian architect Hugo Lejon as his own home, on the site of a 1930s Jos Chabot house near the Bosbeek River in Willebroek.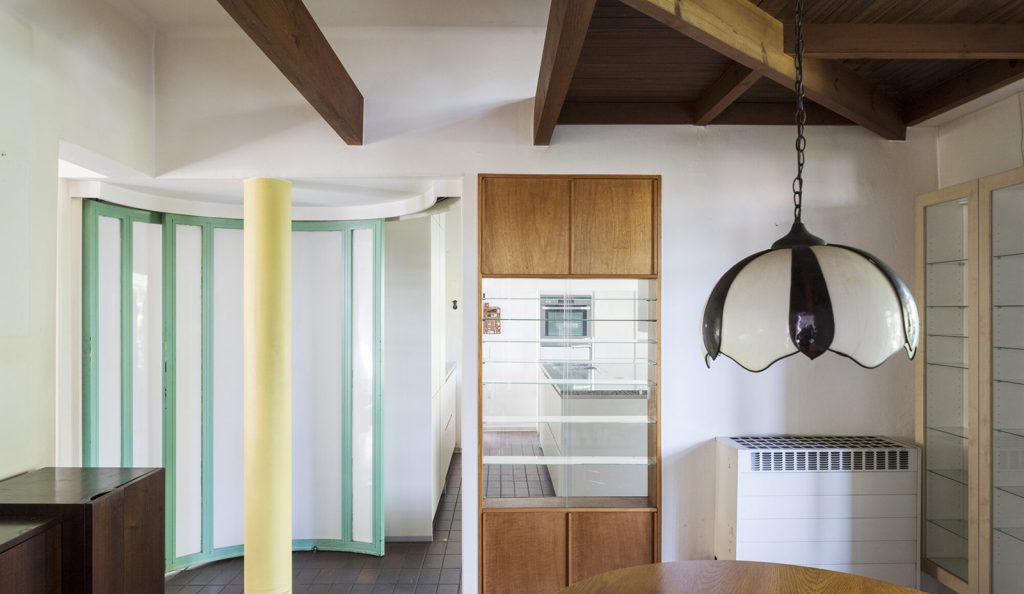 The transparent curved roof and banks of glazing on the top floor overlook a lush garden. Below, a portico leads to the decorative front door around the side of the house. Inside, rooms are light and spacious, with teak accents, stained glass and an impressive spiral staircase carrying bold colour to the top floor, with its grand arched window. All rooms, including the kitchen and bath, are equipped with timeless tile floors and original wood shelving.
The architect's studio occupies a vaulted study with high windows and brick walls. With its original drafting table in situ, it is, like other rooms, like a time warp.