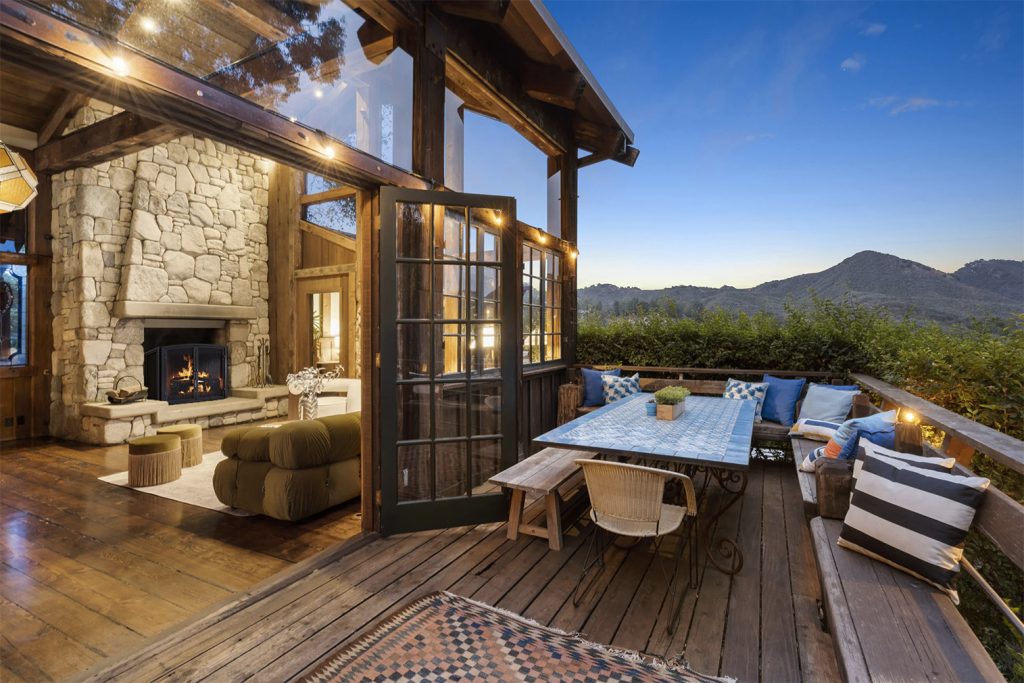 A rustic one-of-a-kind, post-and-beam home has come to market in California via Resnick & Nash – and it's still got its original 1975 interiors.
The Topanga Canyon pad boasts a dramatic 20-foot rock fireplace and sweeping canyon views through its towering floor-to-ceiling glass walls.
The Canyon was a haven for the newly-moneyed bohemia of the late 1960s and early 70s and the ''Back to Nature' movement. It was where musicians found inspiration, becoming home to members of The Doors, Joni Mitchell, Neil Young, Bernie Leadon, and Don Healy of the Eagles. (Rumour has it, Stevie Nicks is still frequently seen driving along the Canyon's roads.)
Today, Topanga Canyon attracts a different crowd. The enclave is popular with weekenders from the tech industry seeking respite from the hustle. And more recently, the pandemic has seen an influx of individuals looking to embed themselves in the Canyon's peaceful surroundings more permanently.
This three-bedroom property is located on a quiet cul-de-sac in Lower Topanga and is listed for $2.625m. It is surrounded by flourishing gardens and mature trees, with living spaces that open onto private patios backdropped by hilly vistas.
Tawny wood panelling and exposed posts and beams heighten the 'retreat' vibe across the interiors, which have breezy open-plan arrangements mixed in with cosy and 'flex' spaces.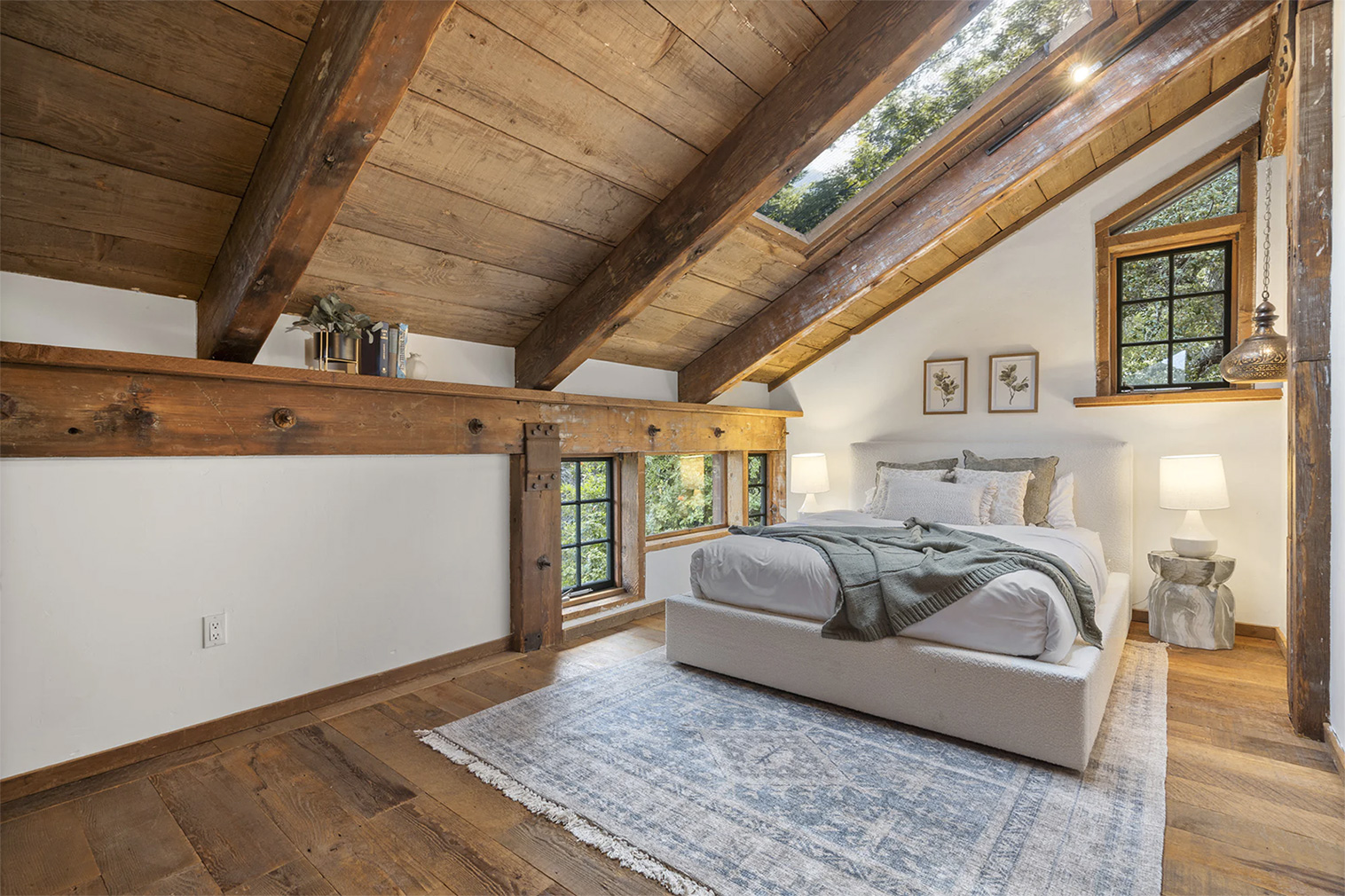 Outside are terraces, ponds, a sauna, a hot tub, and a separate studio house and children's playhouse for guests or little ones to enjoy.
Leadon and Healy wrote the Eagles' song, Life in the fast lane, about gunning their Porsches around LA and the Canyon's winding roads – there's room for six cars in the Topanga property's garage.