With its dynamic triangular structure and sweeping Long Island Sound views, architect Vincent C Amore's modernist home on Connecticut's seacoast has a yacht-like silhouette and sharp angles.
Amore brought the idea of 'third place' to the design of his Connecticut property, building it not as a home or a workplace but as a place to think, meditate and socialise amongst nature. The local architect built the modern retreat for his family in 1971, beside pine trees on Madison's Circle Beach by Guilford's Grass Island in New Haven County.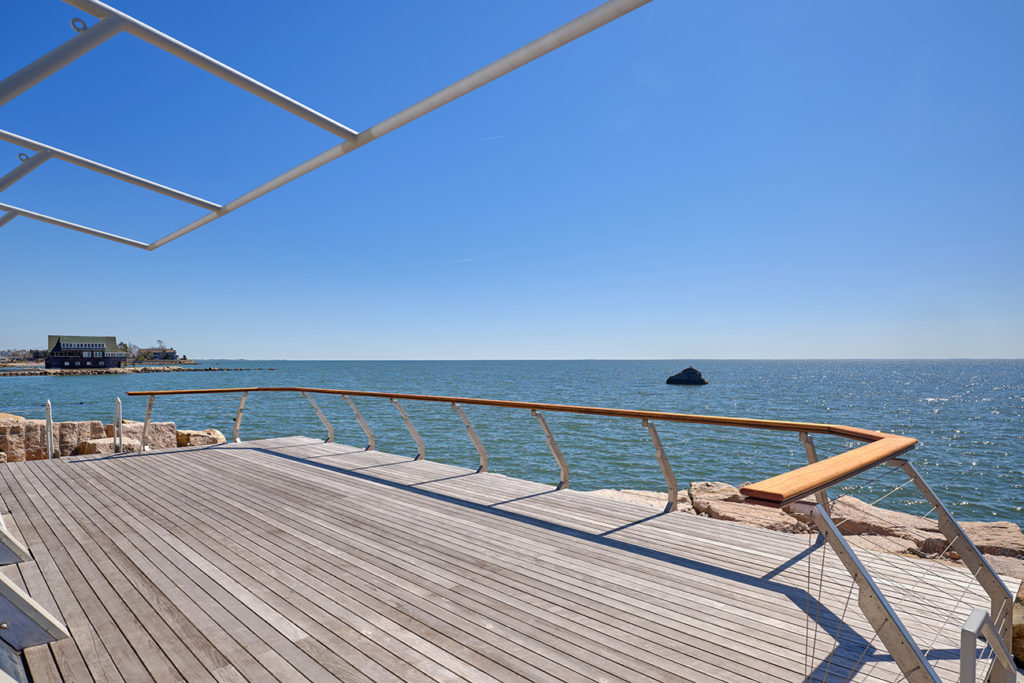 The 1,149 sq ft beach house has a steel and concrete ship-like form featuring sharp angles and weathered New England-style timber cladding. Surrounding 136 Neck Road, on sale for $1.5m with William Pitt Sotheby's International Realty, is a large waterfront sundeck with a sail-like awning and angular privacy walls.
Its longest façade is fully glazed and faces the sea while triangular windows puncture its sides. Inside, there's a single, double-height living space with an adjoining galley kitchen and a mezzanine bedroom accessed by a spiral staircase. Creating the centrepiece is an open fireplace set into a retro 1970s rock stone wall.