From its freshly restored frescoes to its grand stone fireplaces, Lombardy's Villa Berla offers the chance to step into another era of interiors.
The Italian holiday villa – located an hour away from Milan, just outside the town of Azzate, by Lake Varese –  was home to Olivetti's former director Riccardo Berla and his family. It's now open to guests after a total renovation from architect Enrico Caminoli and a restyle by interior architect Marta Nowicka.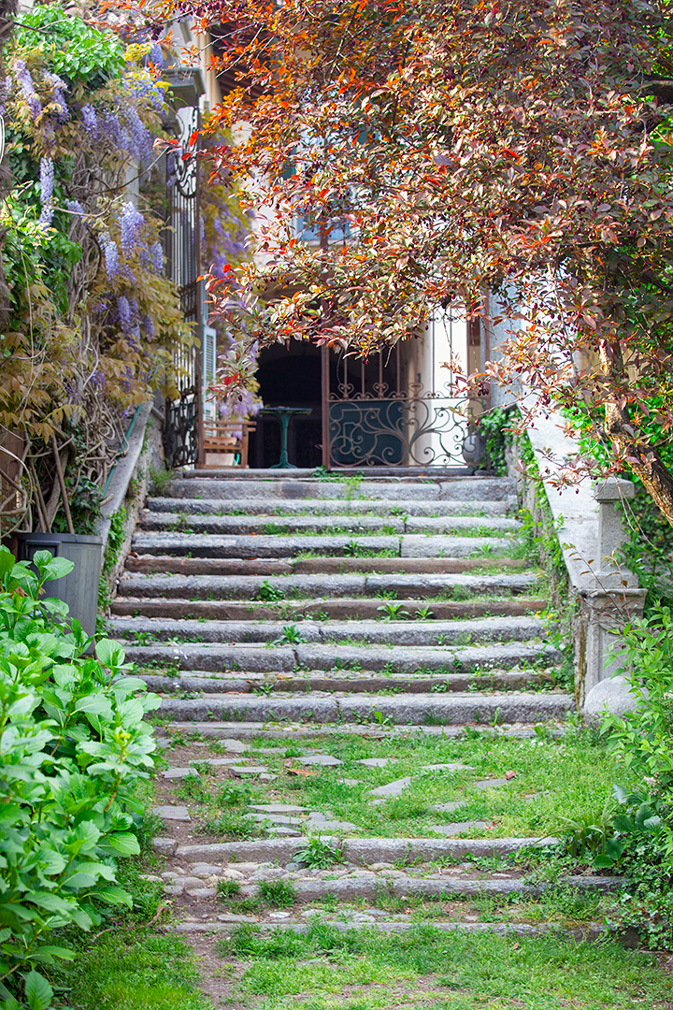 The pair focused on the 16th-century home's period features, including its wooden ceilings, windows, fireplaces and frescoes.
As well as restoring historic elements, Caminoli reorganised the villa's rooms, getting rid of the existing furniture and carpets and replacing them with a pared-back mix of styles and eras that allow the villa's grander details to shine through.
Villa Berla comprises two parts, the main house – available from £250 a night via Dom Stay & Live – and a smaller apartment, both of which can be rented. Living spaces unfurl around a pebbled courtyard, which leads onto an extensive garden. Sunbathers can also enjoy the views of the nearby hills, or take a day trip to Lake Varese, which is an hour's drive away.