Chairs and seats from the 1950s to the present day co-star in Downtown/Laffanour Galerie's inaugural Downtown+ showcase, Trônes, exploring the intersection of art and design via the cinematic paintings of Tim Wilson.
Gallery director Luna Laffanour and curator Romain Bitton invite viewers to wander through vacant apartments at 72 rue de l'Université, where the New York artist's works hang alongside iconic sculptural 20th-century furniture and contemporary seating. Wilson's atmospheric works depict interior sets stripped of human protagonists, painted in evocative monochromatic schemes that capture dramatic shadowplay and light sources and enlivened by furniture.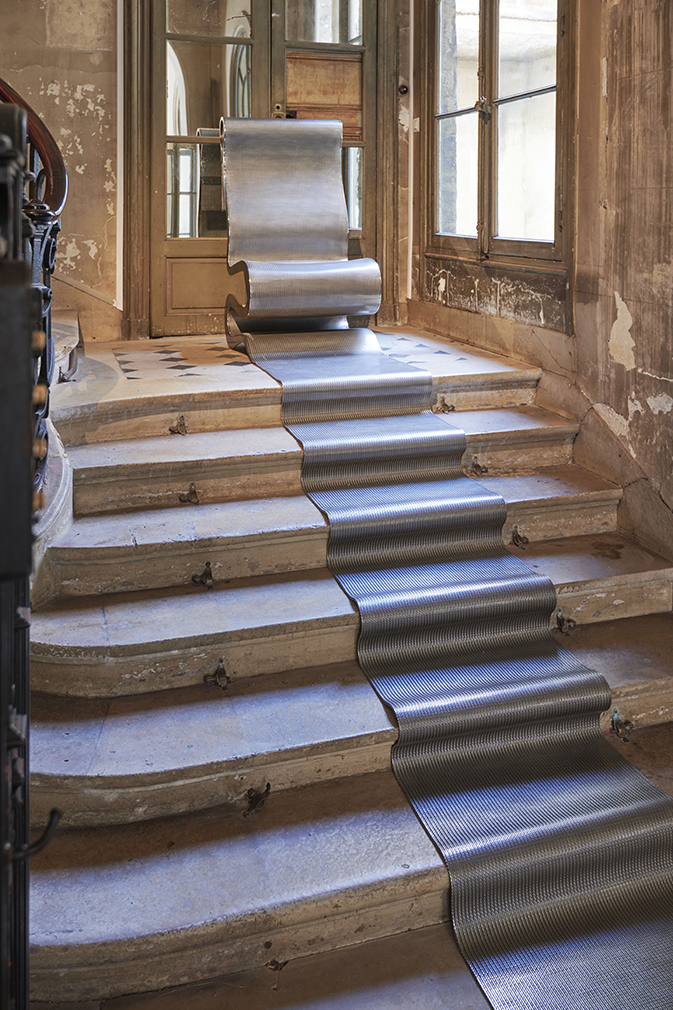 Meanwhile, the real-life 'thrones' are vessels for encounter: viewers can contemplate Wilson's world of silent narratives, rest, relax or discuss the scenes. Laffanour and Bitton have dipped into the gallery's extensive archive for the project, strategically placing the furniture to engage with the artworks – while putting their designers in juxtaposition with each other, too.
Charlotte Perriand's chairs find their place next to Junya Ishigami's, while Leo Orta's creations stand beside a bench by Paul Fouillen. Ellen Pong and Mariette Sans-Rival's seats complement a sofa crafted by Chinese architect Kwok Hoï Chan.
Trônes is part of Laffanour's efforts to offer a fresh perspective on the gallery's expansive modernist furniture collection and its rich history – seen in a new context of physical and digital presentations through Downtown +.
Trônes is a pop-up exhibition that closes on 3 June 2023. Visit 72 rue de l'Université, 75007 Paris – or see more in the gallery above.