Londoners love their markets, and Exmouth in Clerkenwell is one of its dearest thanks to its restaurants and stall-lined strip, bustling pubs and independent stores. Now you can experience a different side of the busy thoroughfare at this tranquilly appointed apartment, for sale for £650,000.
Sitting on the first floor of a Georgian-style building constructed in the conservation area in 2014, the bolthole straddles two worlds with its eco-forward design and seemingly historic skin. Solar panels on the roof and heat recovery and ventilation systems are 21st-century innovations that respect the spirit of the Exmouth Market.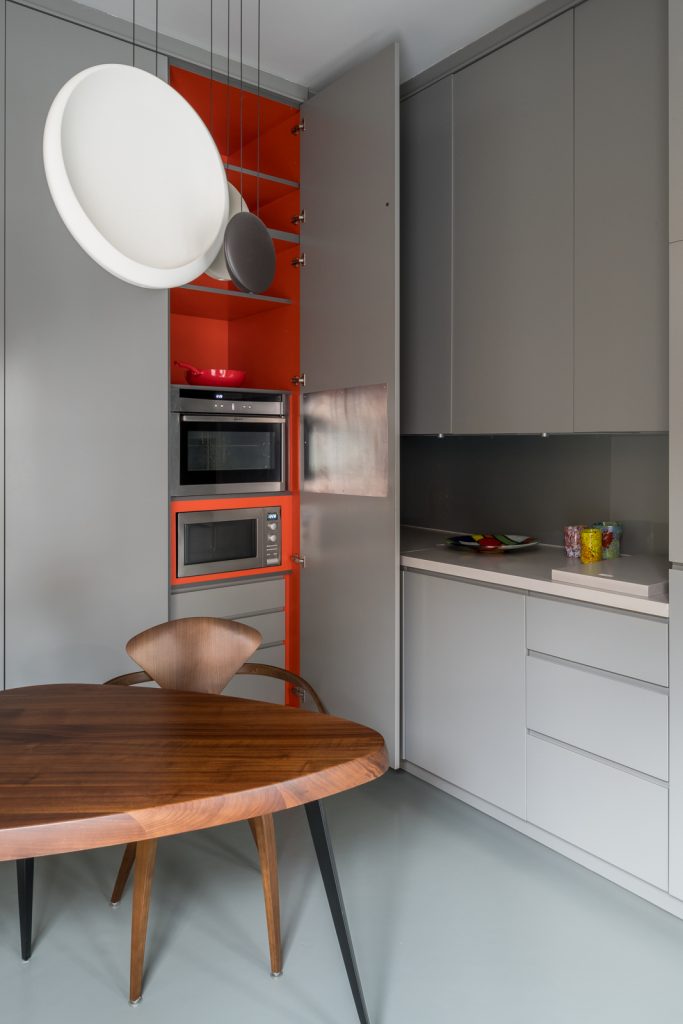 Interiors channel soft minimalism via spartan furniture and muted colours, but they're actually working hard beneath the surface to maximise its floor plan, courtesy of concealed storage and hidden kitchen equipment. High ceiling and tall windows amplify volume inside the space in combination with the colour scheme, which includes a grey rubber floor.
The bedroom has floor-to-ceiling wardrobes and pull-out rails, with windows peaking out over the market, muffling the sounds from below via triple glazing.
The Modern House has the leasehold listing for the London apartment.