Concentrated light beams bisect the baroque spaces of Turin's Palazzo Martini di Cigala in this interactive installation by artist Emilio Ferro.
Quantum is a site-specific artwork inside the opulent rooms and private courtyards of the 18th-century building designed by eminent architect Filippo Juvarra.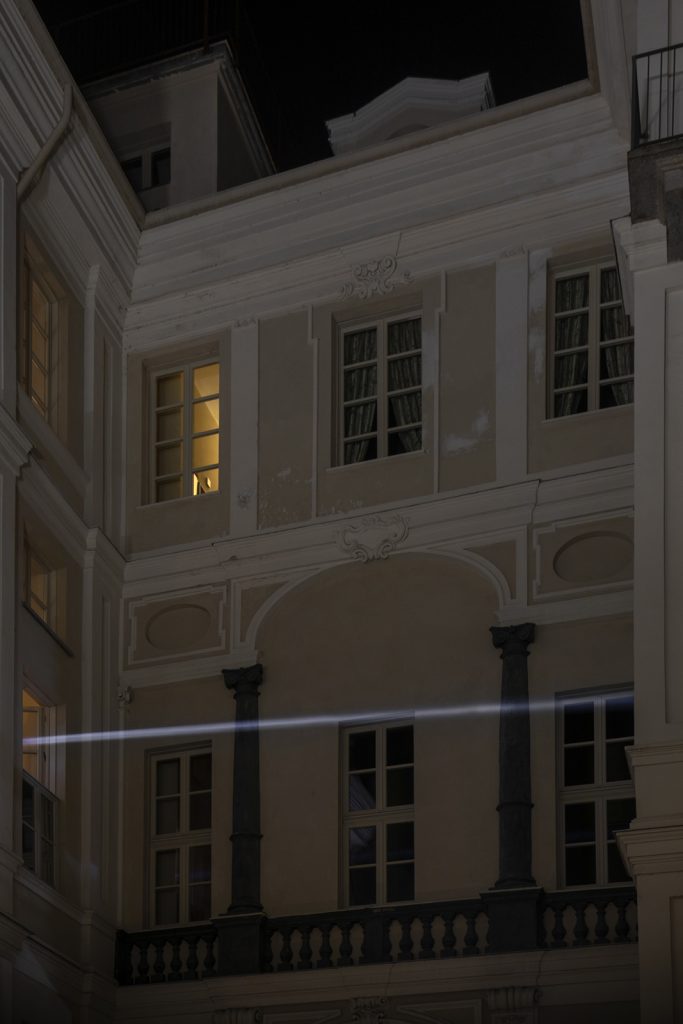 The ephemeral installation is inspired by the mystical geomagnetism of the Earth. The concentrated shafts of light follow the 'H nodes' of the building – energy hotspots said to occur at the convergence of latitude and longitudinal axis points and named for their 1936 proponent Dr Ernst Hartmann.
While geobiology is a pseudoscience whose findings have not been scientifically proven, the humanistic idea of spiritual and spatial energy can be found across many cultures.
The beams 'cut through' the building's inherent electromagnetic mesh, acting as a bridge of 'balance' for visitors who can stand beneath them and bask in positive energy. Their bright form also contrasts Juvarra's imposing dark architectural columns.
Quantum's light beams run until 5-7 May 2022, after which Ferro is launching an NFT of the artwork and installing representations of the artwork in the space until 23 June. See more.