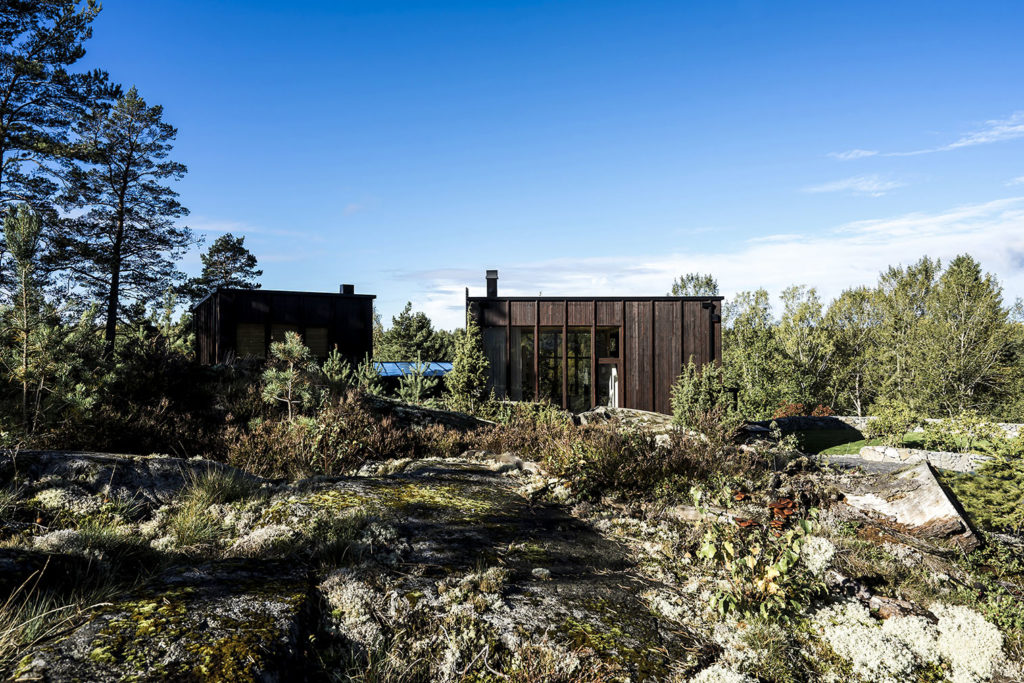 Trees surround this boxy wooden home, which perches on the edge of a precipice looking out across the pine forest of Sweden's Ingarö island.
Comprising a pair of interconnected, split volumes, the five-bedroom island home was designed by architect Max Holst, and follows the landscape's natural rocky slope.
It features a blackened timber exterior, while interiors have high ceilings and long windows that look out onto nearby meadows and surrounding woods.
The Swedish property is listed for 12.9m KR via Bjurfors and is a 45-minute drive from Stockholm.
As well as its soaring living areas, it includes a library and home studio, set at the back of the house, and upstairs bedrooms screened by greenery. A hidden hallway door conceals a tiny playroom area for children, and a raised lounge looks onto a boulder-strewn garden. Poured concrete floors and timber beams run throughout the home.
Outside there's a private wraparound terrace and open-air pool for drinking in views of the secluded woodland surrounds. Shops and cafes are nearby and are reachable via well-marked forest paths, and the house is close to other popular parts of the Stockholm archipelago, which can be reached by boat.
Read next: 6 Swedish estate agents you should know