The Palisociety Hotel Group has preserved and updated an early 20th-century property on the corner of Grand Avenue and Stark Street in East Portland, Oregon. The LA-based company owned by developer Avi Brosh redesigned all 57 rooms on three storeys at the new Hotel Grand Stark, bringing in natural wood furnishings, antique rugs and a palette of greens. Using space-saving tricks, they outfitted the guest rooms with desks, seating and Smeg fridges.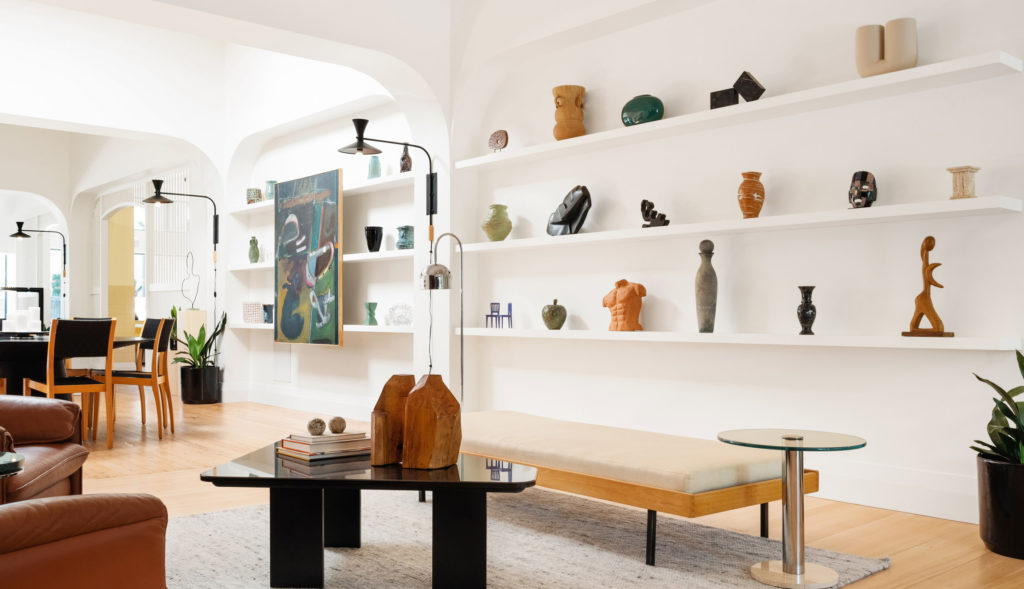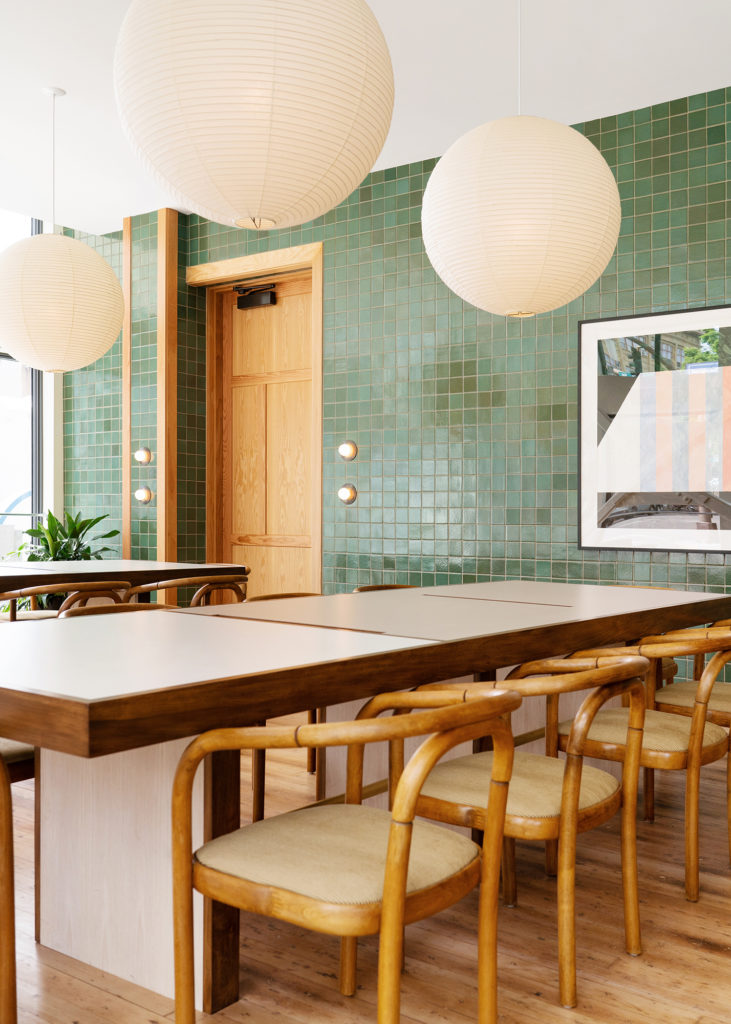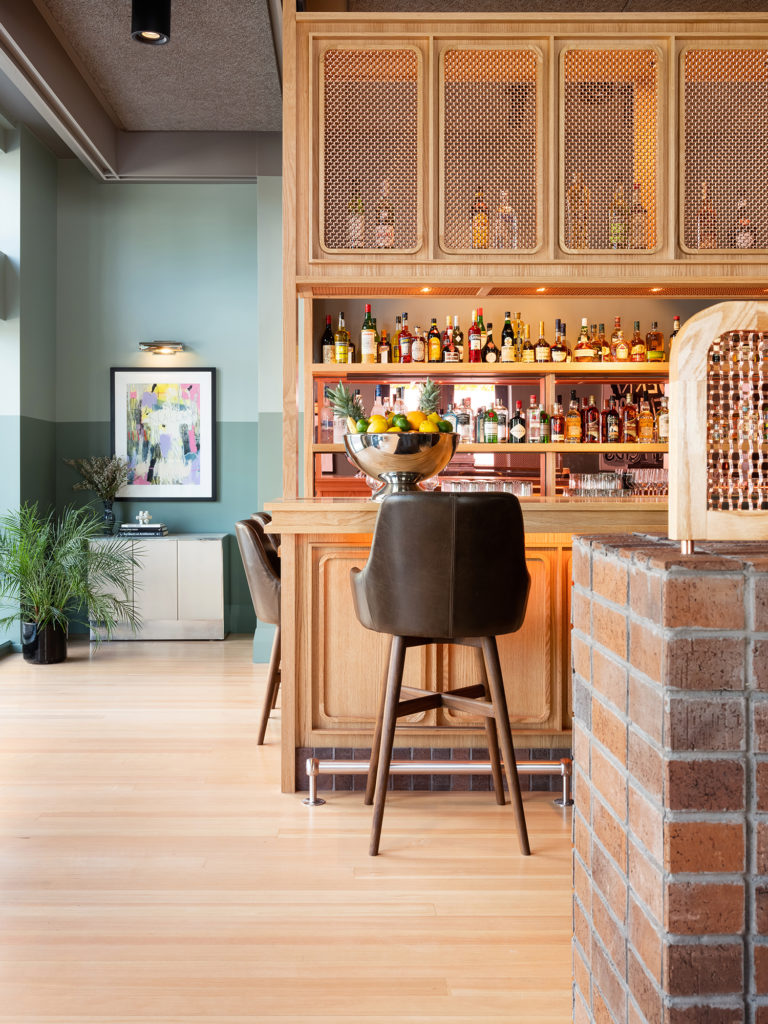 The original wood staircase, repainted in emerald green, connects the upper floors with the public areas, dominated by a matching reception desk. This is the work of local designer North 45 Projects, who Brosh hired to tackle the design across the main floor. They transformed the hotel lobby into a community meeting place with work tables, a bar, deli and art gallery displaying contemporary sculpture and painting.
The East Portland location is about five minutes from downtown, across the Willamette River.
509 SE Grand Ave, Portland, OR 97214