While tea has traditionally been the dominant beverage in Japanese culture, coffee has gained a strong foothold in recent decades, with the country's coffee shops developing a distinct minimalist aesthetic.
It's into this fray Tearoom Nigo launches in Tokyo's old town Asakusa with roots in both worlds. The neighbourhood is home to Tokyo's emblematic Skytree – one of the world's tallest, modern towers – and the Senso-ji Temple, founded in the 7th century and one of Japan's oldest and most famous cultural landmarks.
G Architects Studio transformed the 70-year-old wooden building, formerly a stamp shop and ryokan, into a two-storey cafe and restaurant that celebrates its ryokan origins while innovating through interior interventions.
The practice kept the old building as it was while shoring up the structure and inserting two geometrical forms inside. On the ground floor are eye-catching, translucent green walls which 'function as bearing walls, supporting the tilted structure after the neighboring house was taken down,' explains the architects. Their vibrant grassy hue is a nod to the cacophony of neon signs across the neighbourhood which vie for attention.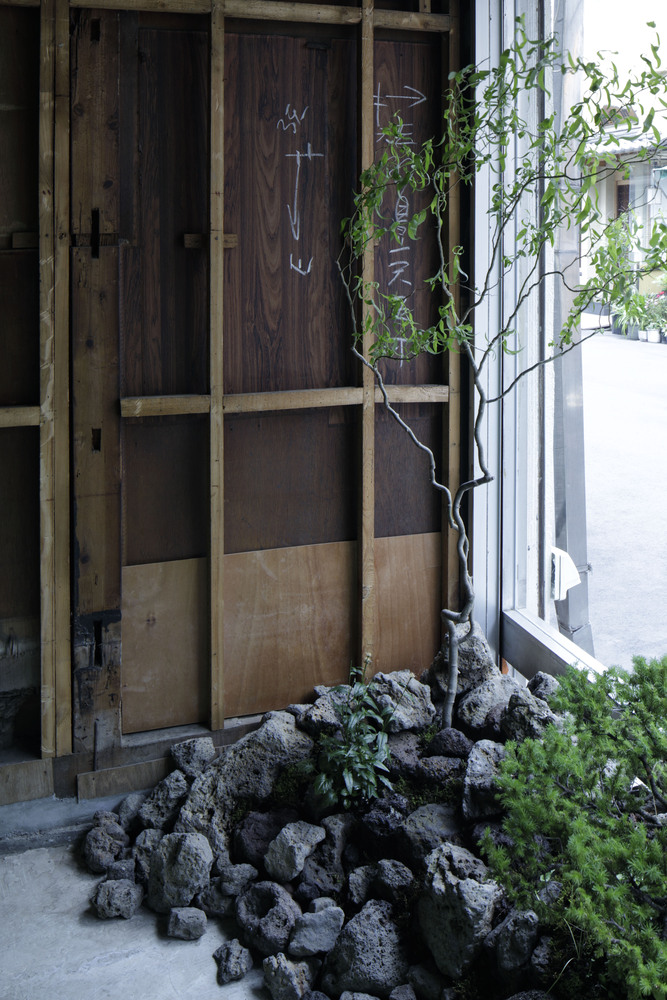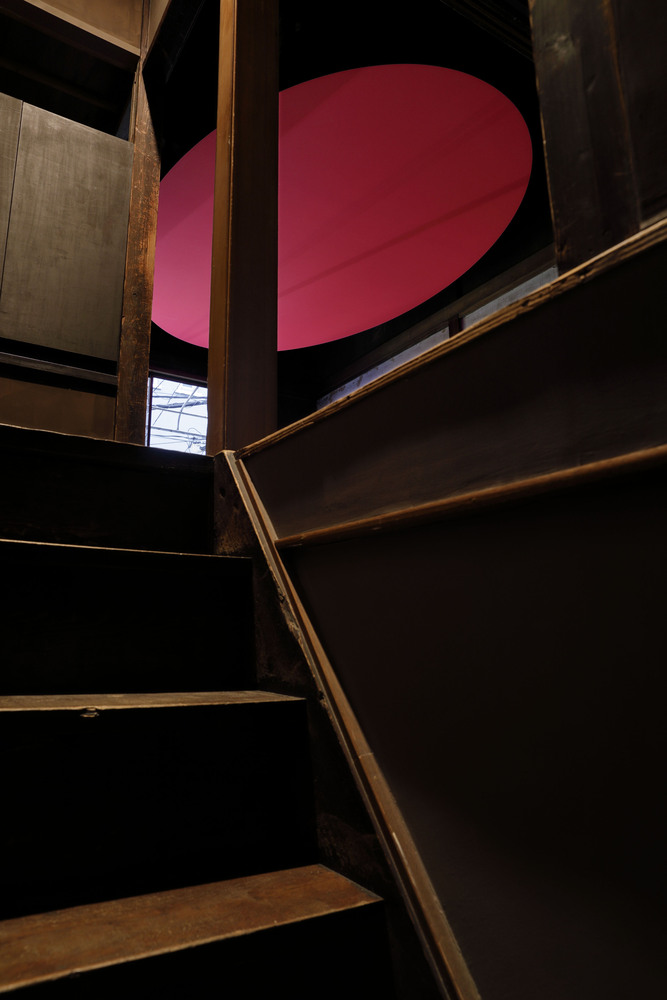 Upstairs, the practice suspended a pink ellipsoid from the ceiling above Nigo's tea room. It's a nod to the circular motifs found in some chashitsu, where tea ceremonies take place, though it's also a visual trick that makes the space look and feel bigger when guests look up from the tatami mats below.
These sleek new additions are a visual break from layers of wood panelling, patinated brick and boarding from the old townhouse structure. But it's not just the walls packing a burst of greenery: at the cafe's entrance is a serene tsuboniwa or 'very small garden', which pays homage to shakkei Japanese gardening, while windows frame views of the Tokyo Skytree and gardens on the neighbouring buildings.
Asakusa, Taito City, Tokyo 111-0032, Japan