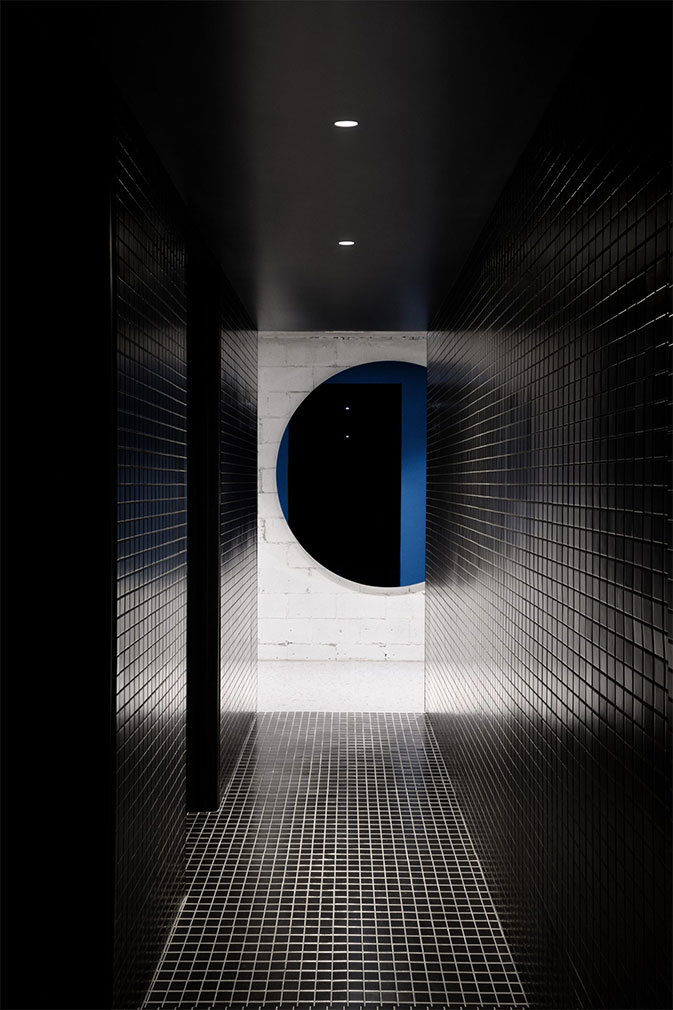 Zinc panels covered in an oil slick-style finish lend some extra colour and character to this coworking office in Montreal's Verdun.
Ivy Studio, which is also headquartered in the city, designed the coworking space, which has room for 120 people and a mix of public workspaces and private offices.
The rainbow-hued zinc wraps around Spacial's reception desk, as well as marking out a wall of working nooks with an iridescent sheen. Black and white furniture and walls emphasise the shifting hues of the metal.
It's not the only flash of colour in the space either, with Ivy Studio installing minty green kitchen cabinets next to red marble splashbacks and countertops. Conference rooms are also marked out by burgundy walls, and the colour's repeated in plush velvet sofas in communal spaces.
Desks at Spacial start at $350 a month for a single desk and $440 for a private office.
4012 Wellington St, Verdun, Quebec H4G 1V3