Madrid studio Lucas y Hernandez-Gil refreshed this 18th-century Spanish villa for its new role as a family-run guest house.
La Hermandad de Villalba is located in Villalba de Los Barros, in the Extremadura region – a key wine-producing part of the country. Many of the building's period details remain intact, including vaulted ceilings, brick arches and plaster moulding.
Doors in the home – available to rent from €177 per night – have been decked out in green to emphasise their decorative details, and Lucas y Hernandez-Gil collaborated with local potters on handmade clay tiles for the floor. Furniture in the home is minimal, allowing its historic architectural details to shine through.
The second floor of the house, once a cured meats larder, has been converted into four bedrooms, while outside a private pool is located in a secluded courtyard.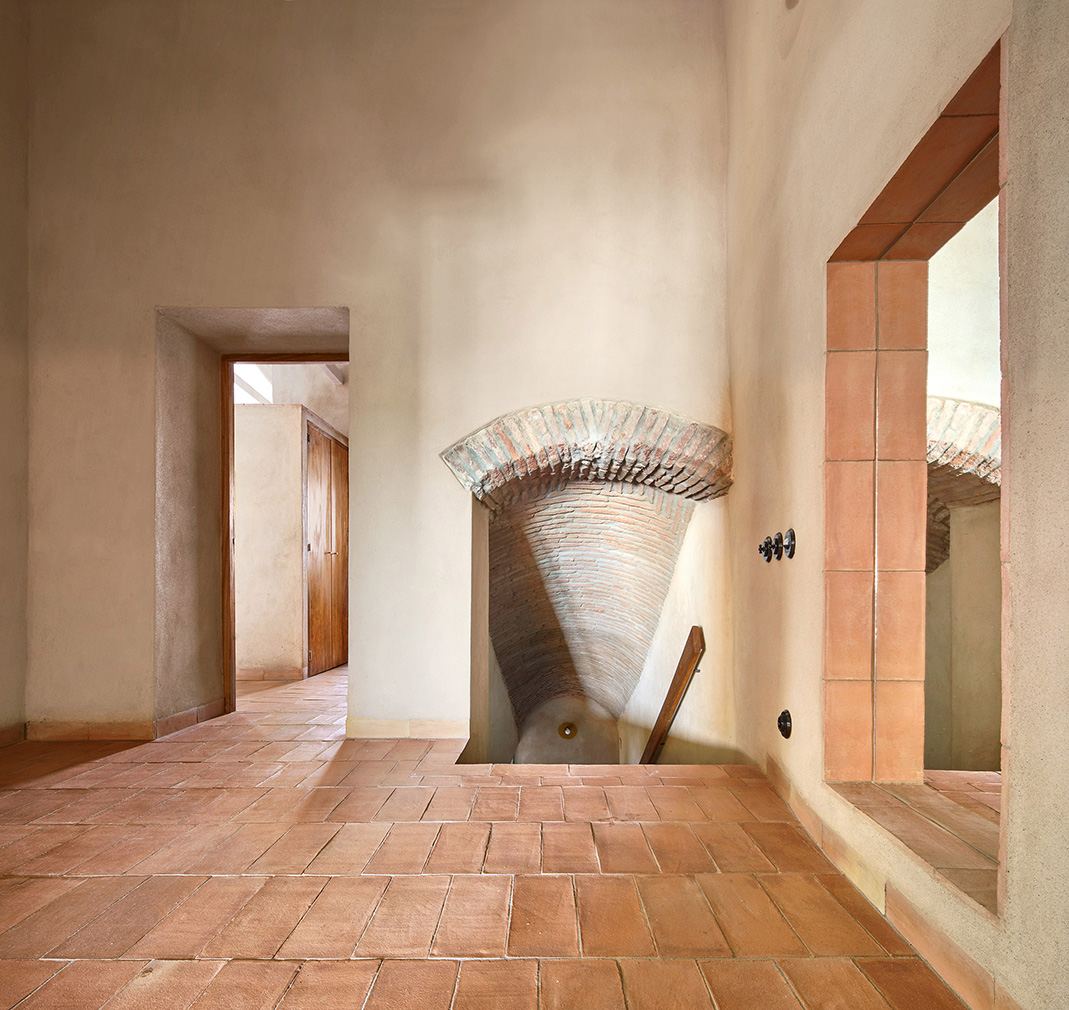 Read next: Vinyl lovers will get a kick out of this super-skinny Kyoto guesthouse