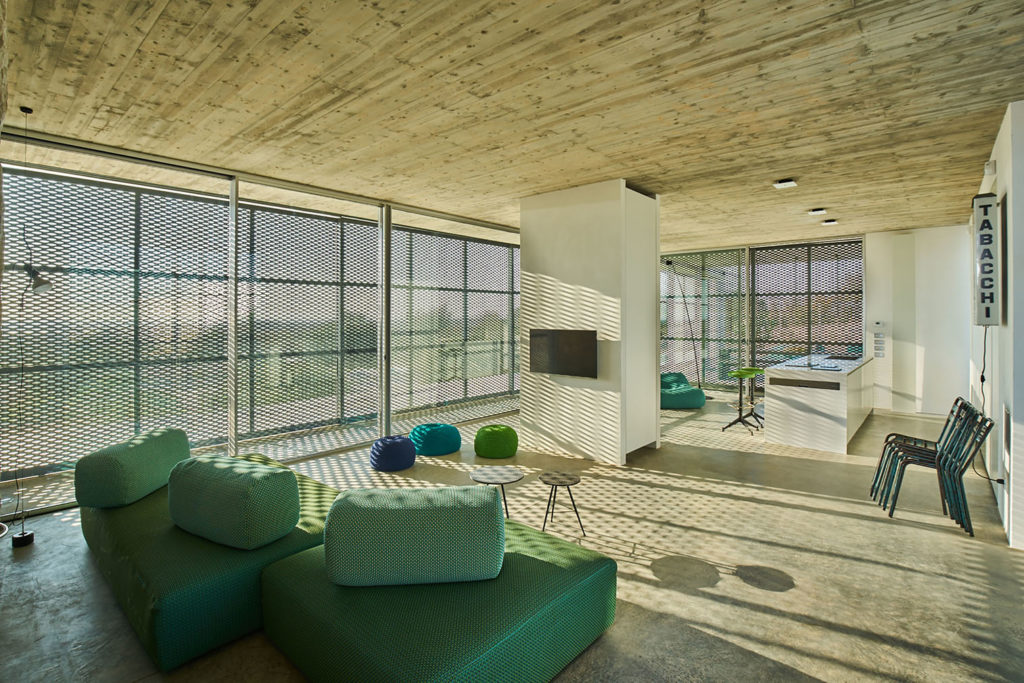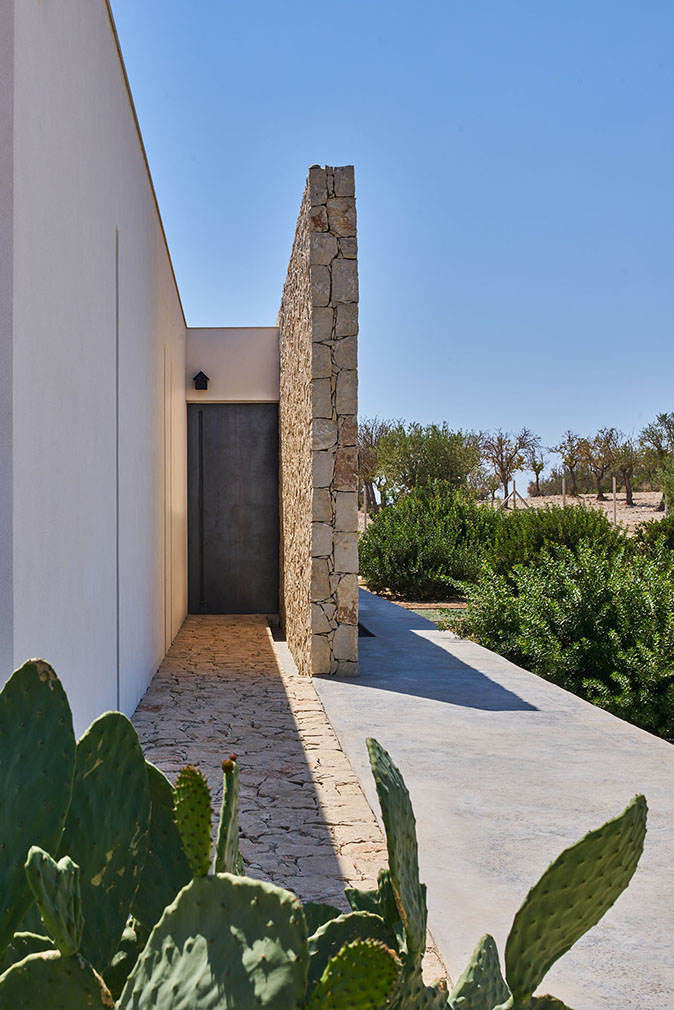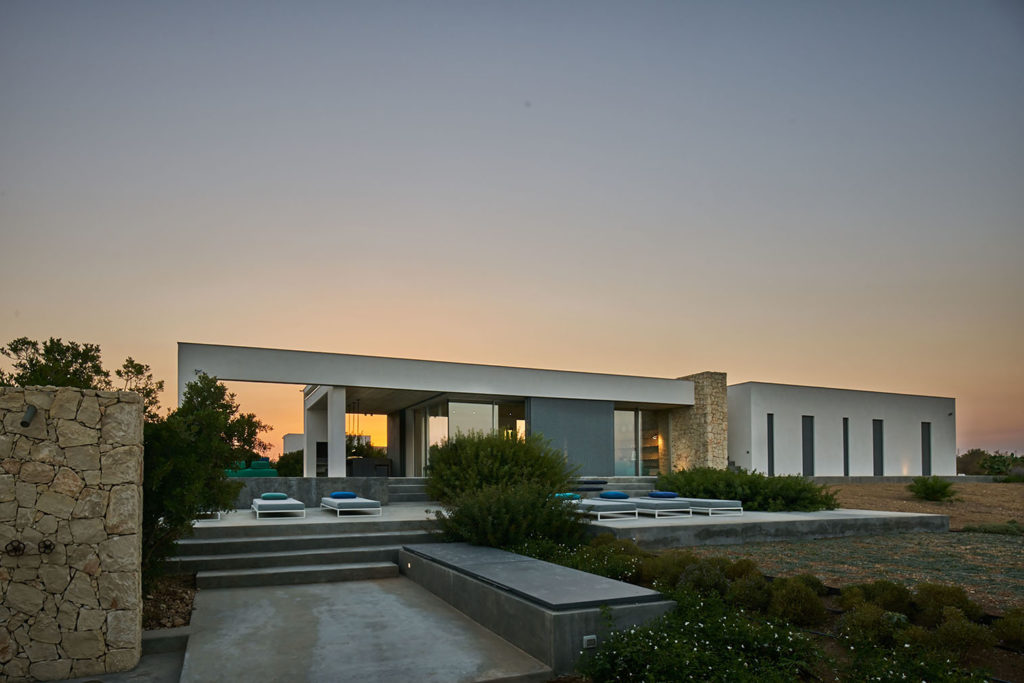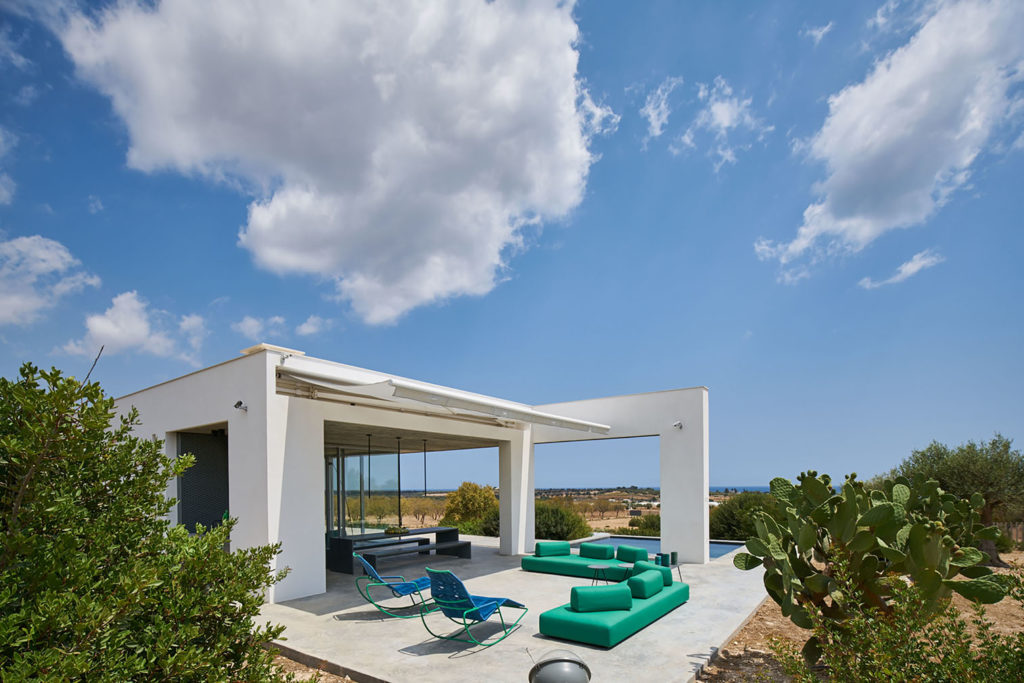 Another striking landmark has arrived on the southeast Sicilian coastline with this sleek holiday home designed by architect Marco Merendi.
Casa Vendicari was built in 2015 using local stone from nearby Noto, and lava stone from Mount Etna to the north. It has a neo-brutalist design which resonates with the stark beauty of the surrounding landscape.
Settling long and low into the dramatic setting, the Italian holiday home uses white paint and glass to maximise light and air. Its large living area has sliding glass doors on two sides, while the three en-suite bedrooms are illuminated via long, angular windows cut into the walls.
The sleek, square form of the house is extended out onto the terrace where the swimming sits between two lounging areas, framed by an arch in the extended wall. Nearby the covered panoramic terrace has a lava stone dining table served by the outdoor kitchen and barbecue. Sleeping six, the Sicilian villa is available to rent via BoutiqueHomes from €5,500 a week.
The villa gets its name from its setting in the midst of the Vendicari Nature Reserve which stretches for 1500 acres across the south-eastern edge of the island. With olive trees, prickly pears and plants surrounding the house to the rear, the poolside has views out to the Mediterranean and the nearby salt lagoons.
Home to many of Sicily's most beautiful beaches, the nature reserve also plays host to flocks of migrating birds en route to Africa, with flamingos, herons, storks and cormorants coming in the autumn, and ducks, mallards, pintails and terns arriving in winter.
Read next: 7 dammusi you can rent on the Italian island of Pantelleria