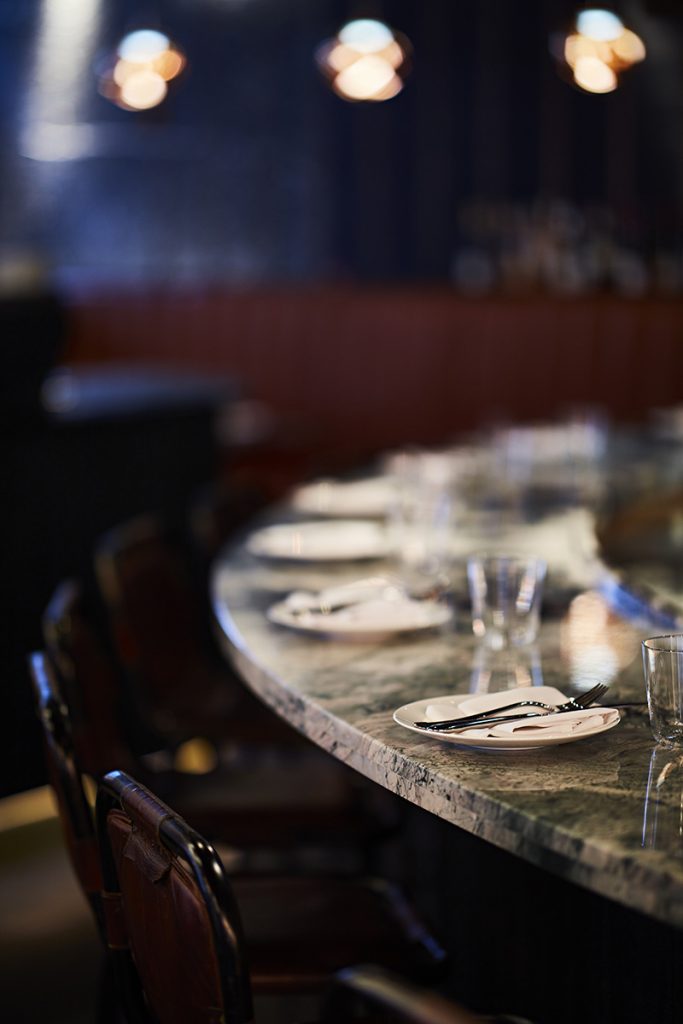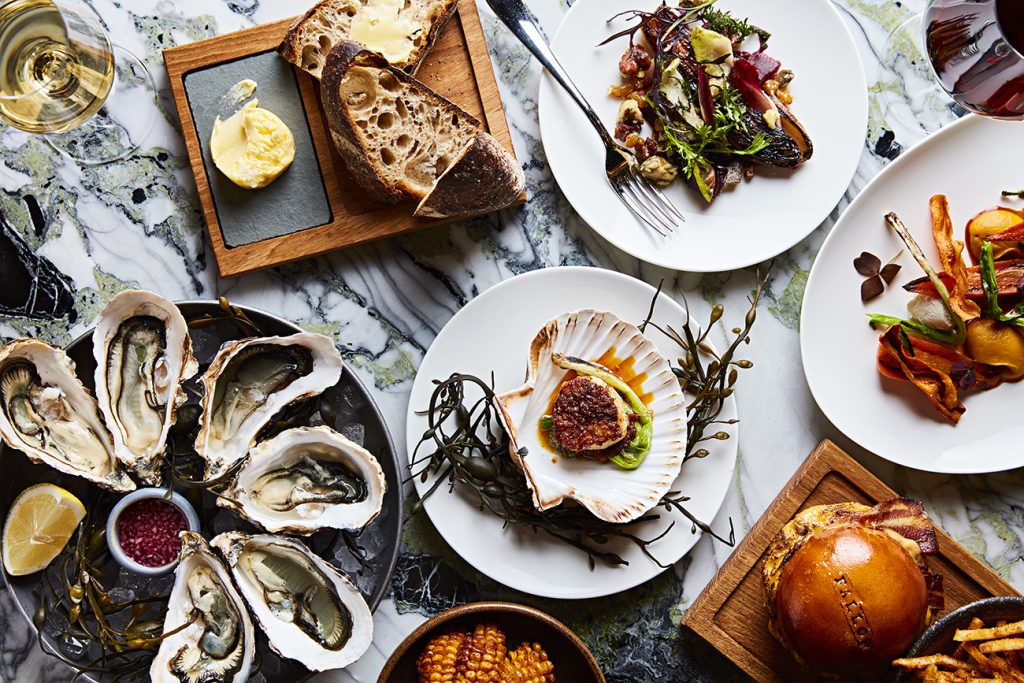 London restaurant Fallow's sustainable philosophy extends from the kitchen to the interiors, which are decked out in repurposed materials including mussel and oyster shells.
Christina Leung and Timothy Tan of Studio Gossamer designed the space, adopting a waste-not-want-not approach to the restaurant – which is located in St James's Market, in London's West End.
What looks like terrazzo is actually made from shells, saved from a former residency by chefs Will Murray and Jack Croft, and many existing elements of the space have been reused.
Fallow's dark and moody aesthetic is contrasted by a hanging seaweed installation, lit by filament bulbs and containing Irish moss, spiral wrack, bladderwrack and sea kelp.
The London restaurant's menu also takes a sustainable approach, using oft-neglected ingredients such as leek tops, pumpkin peel and salmon bellies. Produce is sourced from the British Isles, although the restaurant also grows its own mushrooms using spent coffee grounds.
2 St James's Market, St. James's, London SW1Y 4RP, United Kingdom