Factory conversions are coveted for their expansive volume and gritty industrial aesthetic – two things used to maximum effect at this London property in Rotherhithe.
Sitting on the aptly named Brunel Road, the Rotherhithe building's working past has been fully incorporated into its loft-like interiors, decked out with floating steel staircases, polished concrete flooring and painted columns.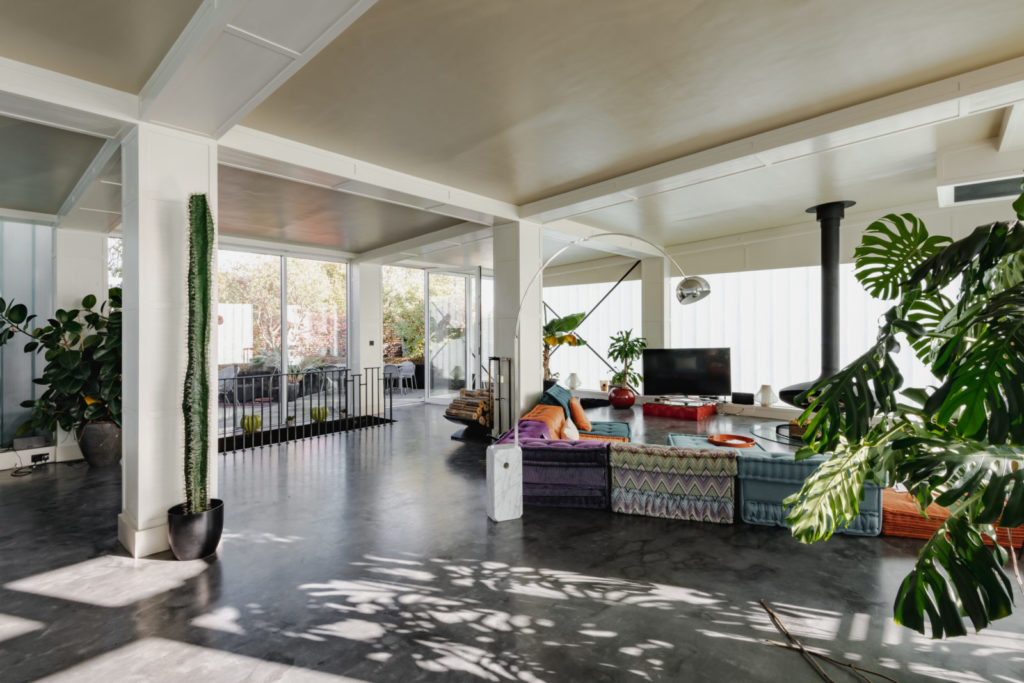 Spaces are divided by metal-framed glass doors across three levels and are flooded with natural light thanks to the building's frosted glazing and huge windows.
Underfloor heating and a suspended log burner in the studio space keep the home warm, and the property – with The Modern House for £4.5m – offers a total of 5,110 sq ft living space. Meanwhile, amenities including a nine-seat cinema, views of the River Thames (a few hundred feet away) and five bedrooms and a leafy roof garden.
Brunel Road's ground floor can be divided into two independent sections, allowing it to be used as a self-contained flat if needed. The building can also be used as office space with a studio space and kitchen on the top floor, which also has access to the private terrace with views across the water.