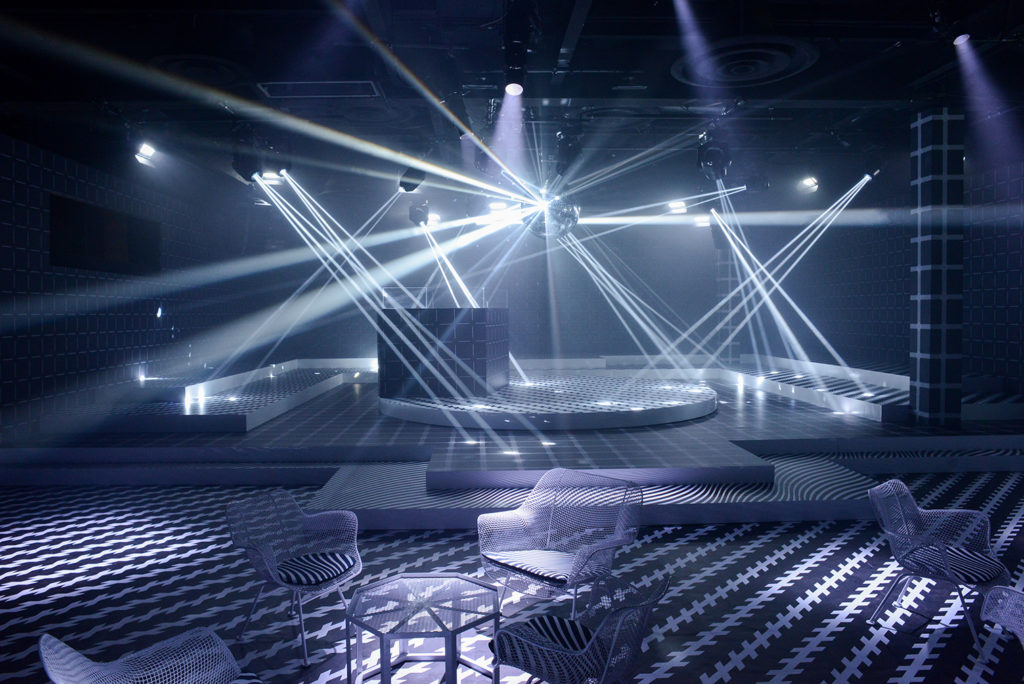 Artist Carsten Höller has opened the doors to his ephemeral nightclub The Prada Double Club Miami during Art Basel Miami Beach.
The art installation is a fully functioning nightclub – open for three nights only – created in collaboration with Fondazione Prada. It comes complete with a dancefloor, cocktail bar and live music – including last night's performance by ex-Fugee Wyclef Jean.
Höller has commandeered a 1920s former film studio complex for the installation, which explores the notion of two-sidedness. The building's silent-screen past inspires the monochrome interiors of the internal nightclub space: colour comes only from revellers on its dancefloor.
Says Höller: 'I want guests to feel like they are the only element of colour in the monochromatic side that has only greys, blacks and whites, as if a foreign element in a black and white movie.'
In contrast, The Prada Double Club Miami's outdoor terrace is hyper-polychromatic, and will host a range of Caribbean and South American diasporas from Miami. Guests are invited to venture across the threshold between the two spaces on what is dubbed a 'schizophrenic journey'.
It's the second outing for Höller's two-sided nightclub, which picks up the baton from his 2008 London installation. The Double Club London contrasted Western and Congolese cultures, transforming a Victorian warehouse into a bar, restaurant and disco for eight months.
Unlike its longer-lived cousin, The Prada Double Club Miami will only be open (to select guests) until 7 December.
Read next: 5 installations not to miss in Miami this December