The history and two-year restoration of Unity Temple, Frank Lloyd Wright's first major public building, is retold in a new documentary narrated by Brad Pitt.
Unity Temple is located in Illinois and was designed for the architect's own Unitarian Universalist congregation. Construction started on the spiritual space in 1905, and it was completed in 1909 – three years late, as the result of untested construction techniques and Wright's tendency to modify the designs partway through.
The church is characterised by its poured-in-place concrete exterior, decorative windows and the coffered glass ceiling. It was designated a National Historic Landmark in 1970, but by 2009 needed critical repairs, which were completed by Harboe Architects and a team of specialists in 2017.
In Unity Temple: Frank Lloyd Wright's Modern Masterpiece, director Lauren Levine follows the building's painstaking restoration. The documentary also features interviews with the craftspeople that repaired the structure – including removing and installing a thousand windows – and recreated Wright's original textured, coloured plaster finishes.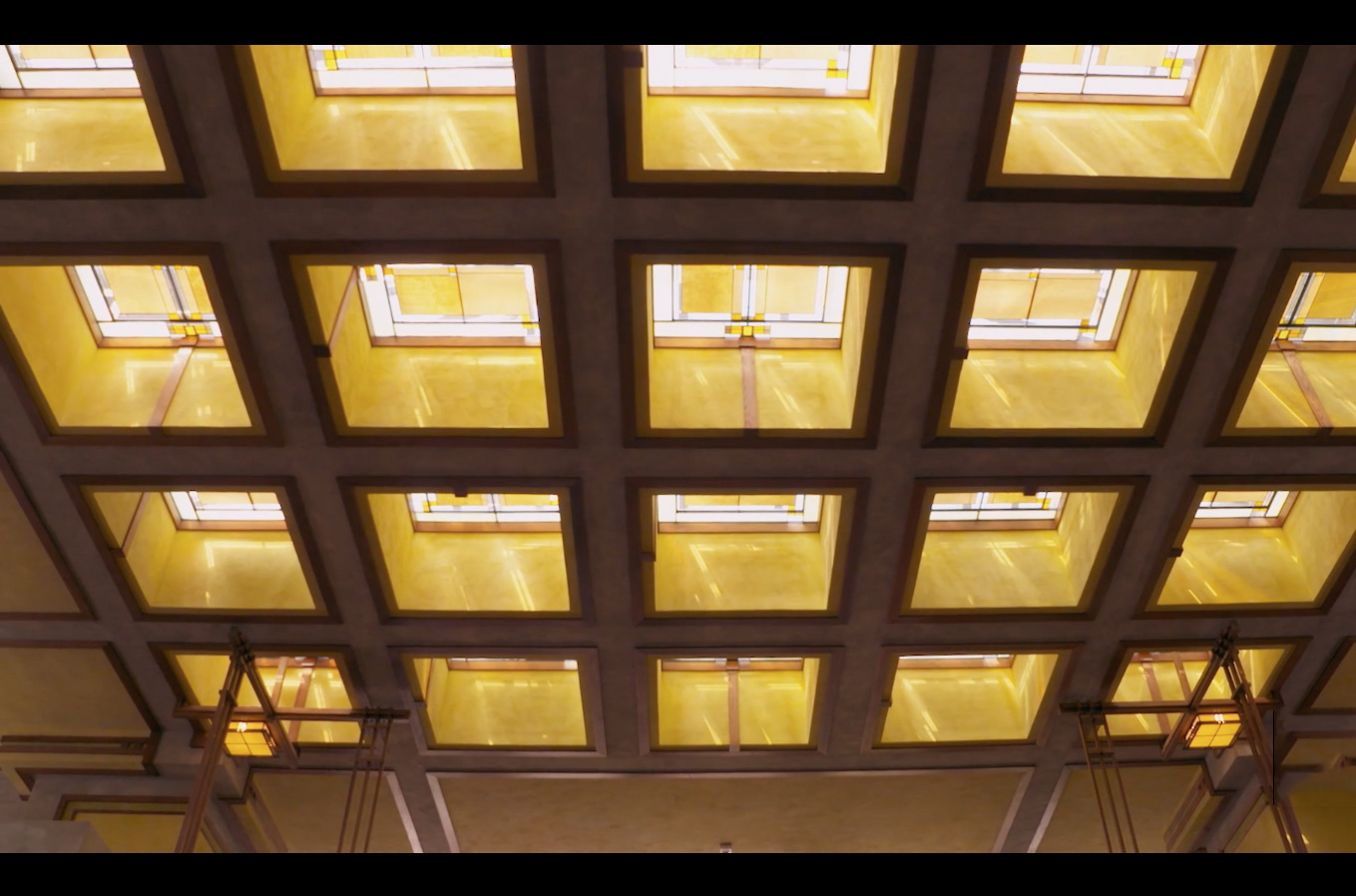 The film is streaming from 30 October to 15 November 2020 via its website.
Looking for architecture on the silver screen? Check out our other 'Weekend watch' recommendations